Blake Butler
25 Important Books of Poetry of the 00s, by Brian Foley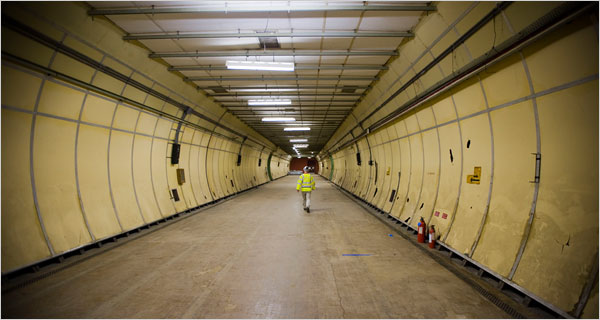 [In continuing from my Important Books of the 00s list, which mostly intentionally swerved poetry in manner of context, the excellent and esteemable Brian Foley of Brave Men Press, Sir!, and many other objects has kindly and genuinely sent over his list of poetry-only 00s, which I am extremely stoked about. Enjoy! — BB]
At the beginning of this decade, I would not have thought I would have anything to say about poetry by its end.  I was a bloated necktie who combed his hair. I was lonely. I had no dog to feed. Now there are too many dogs begging at my door, too much loneliness.
There is no universal to this list. The reality is mine, it is biographical. But I am happy to share it. I appreciate the opportunity to make this list, if for nothing else but to ruminate over what I have ruminated over. It was fun. If this list seems a little tipped toward the end of the decade, its because that's when I began, what I consider, "reading seriously." Though its arguable that its also when something had been passed between hands in the night and poetry once more became very interesting.
Michael Palmer – The Promise of Glass – (New Directions, 2001)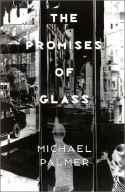 An ontological vision quest where the language that takes you there is a choking poison but a also a cure.
Zachary Schomburg – The Man Suit – (Black Ocean, 2007)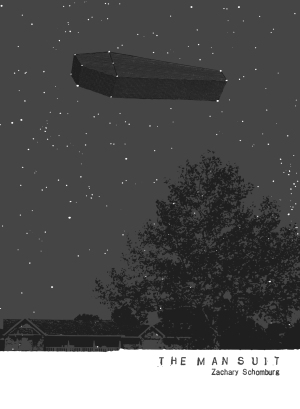 A book of transformations. If your mind is too open, this book will fill the void. It will transform you and you will soon be attempting to write like Z. You will fail. It won't be pretty. Schomburg makes it all look easy, but there is no easy. Every transformation hurts. Even with the dad jokes, this book is addictive and necessary.
Elaine Equi – Ripple Effect: New and Seleted (Coffee House Press, 2007)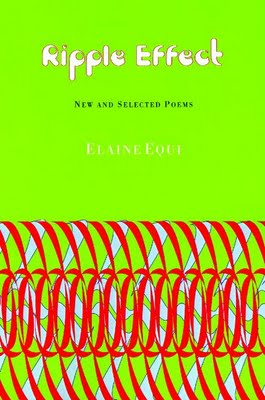 Urban alchemy steeped in wit to make it swallowable. Like the city, everything happens here, in intimate mindspace or unisex bathrooms.
Daniil Kharms (translated by Matvei Yankelevich) – Today I Wrote Nothing – (Overlook, 2007)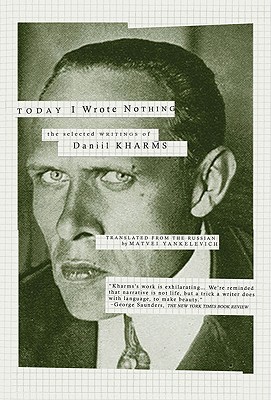 Black fairy tales told in a gasp. And still rejuvenatingly human even when the nose is missing, the eyes are missing, and the whole is transformed into the unrecognizable. You must laugh. Along with Eugene Ostashavesky's OBERIU, essential enlightenment through confusion and violent nonsense.
Joseph Massey – Areas of Fog – (Shearsman Books, 2009)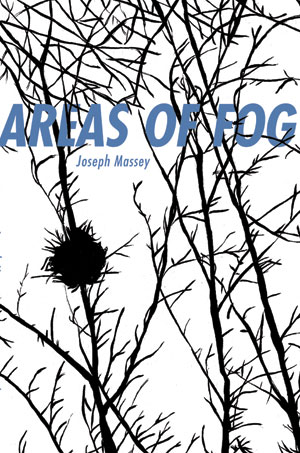 Cut like bird calls,  minimal lyrics tuned to landscape and sadness. A gratitude and good use of the day in a crisp clean line.
Frederick Seidel – Ooga Booga (Farrar, Straus and Giroux, 2006)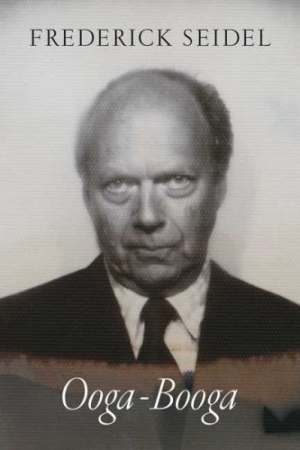 Political, cruel, pervy poems from a wealthy libertine.  And they rhyme. I would follow this man into total barbarism.
Dorothea Lasky – Awe – (Wave, 2007)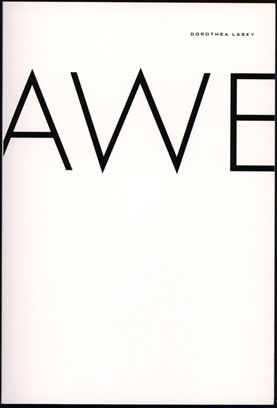 Never a more apt titled book. Anyone who has seen Dottie read knows her power. This book knows her voice. Here, it is elemental and optimistic and palpable. It will tell you about beauty the way you are afraid to hear it – directly, without artifice. These poems can take you out of the hole, if you want out.
Tomas Transtromer (translated by Robin Fulton) – The Great Enigma – (New Directions, 2003)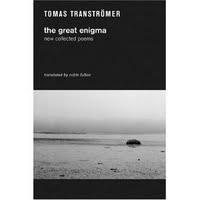 Transtromer often carries around the hammer of oblivion – that dark, dominant trademark of European poetry that we as Americans continually slobber over, the bleak existential angst dribbling down our chins. But more than this, there is life – seascapes, mornings, renewal. Likened to Ingmar Bergman in more ways than one. I call it formative. Light or Dark, wherever you win your hard on, Transtromer brings it.
Tony Tost – Complex Sleep – (University of Iowa, 2007)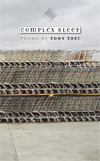 A body of water – a book that you will never finish reading because there seems no end in which the eye can see.
James Tate – Return to the City of White Donkeys – (Ecco, 2004)


Where a master reinvents himself as indefinable fibber. For the rest of us, if you don't read much poetry, this is the place to start. Almost 200 pages of hilariously dry mouthed story-poems, dazed and awake.
Joshua Beckman – Your Time Has Come – (Wave Books, 2004)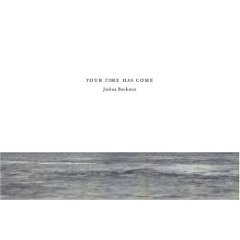 Notes, memos, idioms, all cobbled into short short poems packaged in a tiny, beautiful book. A record of a hot, sad summer, these are lines for every day – flippant, needless, transcendent.
Mathias Svalina – Destruction Myth – (CSU Press, 2009)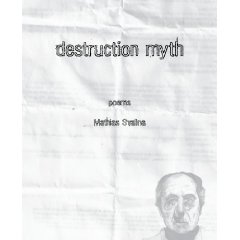 This book just came out, but Mathias is a lifer and is going to take us into the next decade, starting with these poems.
Landis Everson – When You Have A Rabbit – (Cy Gist Press, 2008)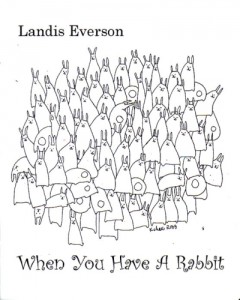 In the 1940's Landis Everson was part of the Berkeley Renaissance along with Jack Spicer and Robert Duncan. He stopped writing in 1960. In 2003 editor/poet Ben Mazer found him hidden in California, with no work in print. With Mazers' encouragement Everson picked up the pen for the first time in 43 years. From 2003 to 2006,  Everson would write 300 new poems before taking his own life.
We live for tales like this. But even more so, we live in the poems of Landis Everson.
Novica Tadic  (Translated by Charles Simic) – Dark Things (BOA Editions, 2009)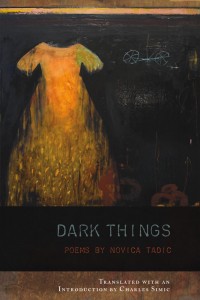 Simic has done more for Slavic translation than most. Vasko Popa, Slavko Mihalic, Tomaz Salamun are his some of his masters. Here is his second summit climbed with Novica Tadic. Dark little poems that squirm across the floorboards.
Jesse Ball – March Book – (Grove Press, 2004)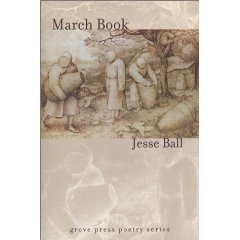 There is no one like Jesse Ball, and if there was, they died 150 years ago in jail. Harsh and honed, these words hold you at knifepoint before cutting your throat.
Eileen Myles – Skies – (Black Sparrow Books, 2001)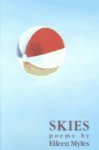 EM softens her edges and looks up instead across the room. I mean, there's a fucking beach ball on the cover. Regardless, like a deep blue twilight, the effect these lyrics sway toward continue to keep moving.
Jack Spicer – My Vocabulary Did This To Me (Wesleyan, 2008)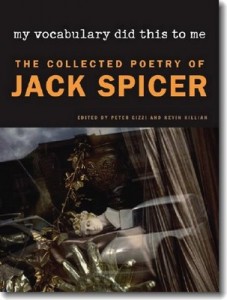 The most important collection of this decade. His poetry is now ensured to leave a smudged thumbprint on the ideas of all creators who read this book. Vulnerable and suspicious, Spicer was able to beat back the world that largely ignored him. Let us all now take a punch for his resurrected presence.
Rae Armantrout – Next Life – (Wesleyan, 2007)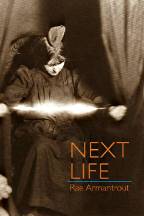 You don't need an army to turn a screw. If you equate economy with simplicity than you will die comfortable and farting. Armantrout is often anxiety and often brilliant.
Frank Stanford –You – (Lost Roads, 2008)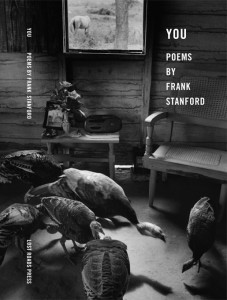 There is a tendency to read ambitiously according to girth, to choose Infinite Jest over other works because of what a larger page count promises. That is often the case with Frank Stanford. Whereas most would choose his 542 page epic, The Battlefield Where the Moon Says I Love You, this small collection re-released in 2008 is just as ambitious, continuing Stanford's zeal in evoking a world that leads the reader to believe they were born blindfolded. A dark and difficult pleasure.
Ben Lerner – Angle of Yaw – (Copper Canyon, 2006)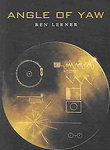 Intelligent enough to be eaten at least twice.
Zbigniew Herbert – The Collected Poems  1956-1998 – (Ecco, 2007)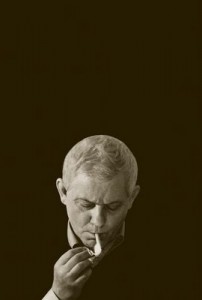 Everything in humanity is here. Remarkable revisions of tragedy, even if you can't speak or understand the language, you will understand the voice. Sometimes stoic, sometimes hilarious. Everything is here. Just look at the cover. One bad motherfucker who saw it all.
Graham Foust – Leave the Room to Itself – (Ahsahta Press, 2003)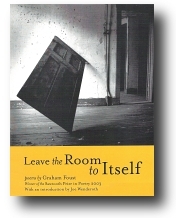 A room obsession with an objectivist eye. Foust's anger unravels  into a readers unease. Even in such sparseness,  it is not without its complexity,  not without its value.
C.D. Wright – Steal Away: New and Selected – (Copper Canyon, 2002)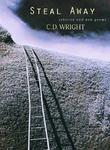 Her enthusiasms for experimentation in language, form , and content will become your own.
Ivan Blatny – The Drug of Art (Ugly Duckling Press, 2007)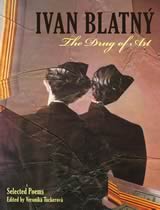 Poems kept in a garbage can by an Czech exile. Another sad sack. Yet what a beginning! What great expectations. A reminder that art can break much of what it attempts to heal.
Dara Wier – Selected Poems – (Wave Books, 2009)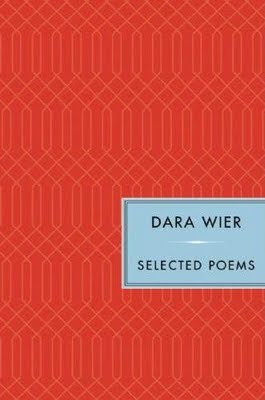 There is none more exuberant. None more giving. Much of this generations' poets drinks from her well. Look around, in any corner. Its true. We are lucky it tastes so fresh. Open the book and start anywhere.
Other Considerations
Rauan Klassnik – Holy Land (Black Ocean)
Christian Hawkey – Citizen Of (Wave)
Matthew Harvey – Modern Life (Graywolf)
Jon Woodward – Rain (Wave)
A Little Anthology of Surrealist Poems – trans. by Paul Auster (Rain Taxi, reissue)
Tags: brian foley, poetry of the 00s
91 Comments