Justin Taylor
Keith Gessen: Anti-Top 3 Top 3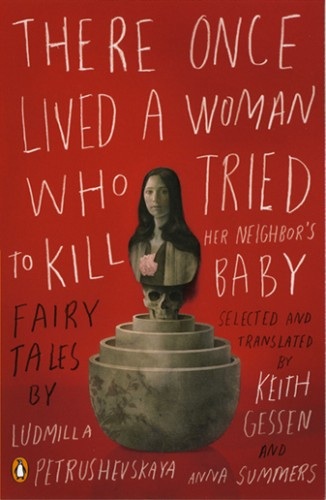 Here's another lengthy-ish response to my call for Top 3's. It comes from n+1's Keith Gessen and I'm short on time right now so it's going up with no further ado. And FYI- the full List of Lists will post tomorrow.
[Keith Gessen writes] You know, a few years ago, in 2004-2005, I was the regular book critic for New York Magazine. But I was kind of irregular, and I didn't read all that much fiction. And so when at the end of the year they asked me to write up my top three books, I said no way. Who knows what the top three books are? I said. This is a dishonest exercise.

So they asked John Leonard to do it. He was their TV critic but he was also elsewhere an excellent book critic, and seemed to read a lot of fiction, so that made sense.
But I then learned a very valuable lesson from John Leonard, because basically what he did was name his friends. Or maybe two friends plus a Nobel Prize winner. This was a very elegant solution to the problem of the best-books list—because unless you're a full-time working fiction critic, and how many of those do we have in this country?, you really just don't know. So why not just name your friends? It's what everyone else does, and your friends probably wrote good books.
So I pretty much resolved that if I were ever to be asked again, I'd name my friends.
My three favorite contemporary books that I read in 2009 were Sam Lipsyte's The Ask, Elif Batuman's The Possessed, and Perfect Rigor, about a Russian mathematician, by my sister Masha Gessen. I'd have named those books anyway, but they happen to have been written by my friends.
While I'm at it, I can share a list of the best short fiction from last year ("or the last few years, if necessary," as per my instructions) that I was asked to compile by the Italian magazine L'Internazionale. In this instance, because it was short stories and a person can actually read a fair number of short stories pretty quickly, I approached it more professionally and honestly, reading as much as I could–but here again the wisdom of John Leonard was confirmed, because I found myself naming not so much my friends but people we'd published in n+1. And the reason we published them in n+1 is that we liked them! Anyway, here is the list of stories I chose:
–"Dr. Atomic," Imraan Coovadia (n+1 Issue 5–I love this story)
–"Hygiene," Ludmilla Petrushevskaya (Harpers, Oct. 2009–I'm not exactly her friend, but I am her translator–and that story is awesome)
–"Among Friends," Juan Villoro (n+1 Issue 8–this story is funny and mean and about Mexico City)
–"Another Manhttan," Donald Antrim (New Yorker, Dec. 22, 2008)
–"Dreams Where I Can Fly," Eric Barnes (Raritan, Spring 2009–I actually don't know Eric Barnes, but this is a really good story about the financial crisis)
–"The Lady and the Dragon," Lydia Millet (TriQuarterly, Spring 2009–I was once on a panel with Lydia Millet, but that's not why I liked her story. I liked it because it combined her two interests, one of which (radical environmentalism) I am really interested in, and another (making fun of celebrities) that I'm less interested in—but in this case it really worked. Also after the Orwellian closing of the print version of TriQuarterly by Northwestern, in which they "reaffirmed their commitment to literature" by firing the magazine's editors–I thought it would be nice to have a story from TriQuarterly, which was a fine magazine).
Tags: Keith Gessen, Ludmilla Petrushevskaya
18 Comments