Roxane Gay
Q & A 3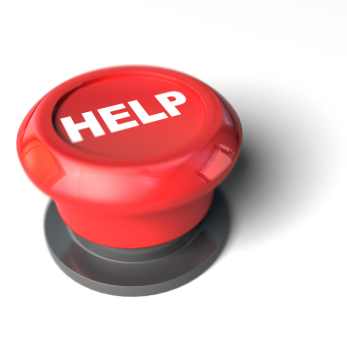 If you have questions about writing or publishing or whatever, leave them in the comments or e-mail them to roxane at roxanegay dot com and we will find you some answers.
Q1: How do you get a poetry manuscript published?

Sam Pink
write a poetry manuscript that you like and show it to people.
Sean Lovelace
That's a tough one. I would say contests and then send it out to presses who you admire, or who have a sensibility somewhat like your own work. Also, publish the individual poems, build a presence, voice, and you might just get a publisher contacting you, saying, "Do you have a collection?" Like all writng, if it is a strong collection and you believe in it, it will eventually find its place.
Alexis Orgera
So far editors have asked for the chapbooks I've published. I'm told you just have to send out relentlessly, particularly to places where the editors' aesthetic is similar to your own. For instance, I wouldn't send a manuscript with lots of shit-fuck-goddamns…well, that's not true. I send everything everywhere.
Q2: How do you promote a new literary journal?

Gene Morgan
If it's online, you don't need to promote. Just let it happen. You are free. If people don't read you, you're not doing a good job and should probably reassess things.
Jimmy Chen
Solicit and publish "established" or well-known writers, who will then post about their published pieces on their blogs or websites. Writers, eager or proactive about their own careers, are the best marketing agents for a new journal.
Ken Baumann
Infrequently
Sean Lovelace
There is a human gene, universal–it loves free things. Send out a hundred free copies to blogs, sites, reviews, on and on. That's where I would start.
Alexis Orgera
We're trying to do that with New CollAge now. I'm in the dark. We'll be at AWP. That's a good place for exposure, right? Newpages. Duotrope. Have a blog.
Q3: Do you, any of you, feel that it is vital for your work to have a community (or group of friends) of writers/ thinkers/ artists to talk with and think with or basically not feel lonely with, and, more importantly, agree with on most everything? I live in one of the most conservative, intellectually starved places in the country and I am constantly frustrated by a lack of community. I fear that my creativity may be stifled as well, but that may be my own damn, irresponsible fault.
Nick Antosca
No, not really vital for my work. I can do my work anywhere. In fact I do my best work alone in houses in remote places wherever possible. Although I wouldn't be able to live like that all the time because of a basic primitive need for human companionship and healthy social interaction. So, not vital to my work–but salutary for my sanity.
Gene Morgan
Yes. You need people you can hug when you see. Even just a few people helps. I live in Texas. If I tell people outside of my neighborhood that I like poetry, the first word in their head is "faggot." I buy guns and hunt to hide the reality that I like The Dream Songs from my father, who hates reading.
Catherine Lacey
It's not vital for everyone to be a part of a creative community but it seems to be beneficial to most. Most of my closest friends are either writers or artists or actors or musicians and it's fun to talk books & art & writing with them, especially when we disagree. I live with/date a writer who is just as much of a workaholic as I am and that seems basically requisite to my writing life now. However, I am extracting myself from my current environment for a three month retreat to a farm so we'll see what I think in April. Maybe being alone will help my work more. Maybe not.
Jimmy Chen
Geography and community are not related. You, dear hick-town resident, are as close to this community as I am. I do not attend readings or go to hip book stores, and rarely associate in-person (I know I'm not Pynchon, thanks). This is the magic of the internet: every IP address is equidistant, and nobody smells.
Lily Hoang
i'd love to have a physical community but i don't. back when i did have a small writing community, the other writers were mostly traditional/conservative. they had no real clue about small press. i appreciated that perspective a lot.
Ken Baumann
If you want your work to get better fast, it's best to be attacked. The best kind of love is honest and reverent of potential.
Sean Lovelace
Move. Do not abdicate free will. You have free will. Go to a writing program, not to "learn how to write," but to have someone to pay you to leave your community. Leave your community, now. If this sucks for you, then move back. But leave.
Alexis Orgera
I think you have to redefine community. I don't have any writer friends in the town I live in, or in the state for that matter, but I do have people in the world whose writing and editorial eye and general awesomeness I love and respect. Those become your go-to people. Yeah, sometimes it's lonely. But you knew that going in, right?
Roxane Gay
I think community is very important and I wish I lived in an area where I had more access to a creative community. At the same time, with the Internet, there are lots of different ways to create community. Thanks to online communities I've been able to interact with other writers and readers in really exciting ways. As for the stifling of your creativity, I'd just say don't let that happen.
Q4: What word processing program do you use for your writing? What do you love/hate about it?

Sam Pink
ms word and small pieces of paper/receipts i find in my pocket.
ms word:
love: that i have it
hate: that "clippy" doesn't seem to have real feelings, he just makes suggestions. i also hate that i spilled a glass of iced tea on my keyboard once, so sometimes when i type certain letters, other letters appear too
pieces of paper/receipts:
love: they are immediately available and writing on them is a good way to keep others from talking to you when you're in public
hate: they don't last long in your pocket and sometimes writing negates whatever coupon potential the receipt may have
Gene Morgan
TextEdit. Free with every Mac and takes less than a second to load.
Jimmy Chen
I write using Microsoft Outlook in "compose email" mode, saving my stories as drafts, which are then finally sent, conveniently, as emails to editors. I love this because it disguises my stories as work-related emails during their composition, a necessary measure, given that I write at work.
Lily Hoang
lame though it is: ms word. i really hate formatting on word.
Alexis Orgera
Word. I don't care.

Q5: Do any of you use "recreational substances" to trigger your creative muses?
Nick Antosca
No. Alcohol and weed and cocaine and shrooms and heroin are ALL corrosive to creativity, at least mine. I do find that Adderall can be a good lubricant to just *getting writing done*–if you already know what you want to write. But it's not recreational because it's work, and because I have a prescription from a medical professional.
Gene Morgan
Unless coffee is a recreational substance, no. I only do drugs to not be creative.
Catherine Lacey
Hopelessly addicted to coffee. Feel ok about that.
Jimmy Chen
W. H. Auden said art is clear thinking about mixed feelings. "Mixed thinking," which is what we are alluding to, seems naïve and romanticized. If there is any deep subconscious or metaphysics involved, it is the writer's responsibility to get "there" on their own.
Lily Hoang
do you really expect honest answers here? ahem: coffee?
Ken Baumann
The work is the drug.
Sean Lovelace
There is an entire HTML post about this, with excellent replies and so on. I use them after I write something. A reward.
Matthew Simmons
Lots and lots and lots and lots and lots of coffee.
Alexis Orgera
Coffee? Recreational sleep deprivation? My mood swings are enough to trigger the freaking apocalypse, so not really.
Roxane Gay
I live for Diet Cherry Pepsi.
Tags: coffee, community, Microsoft Word, poetry
24 Comments