Roxane Gay
Red Light District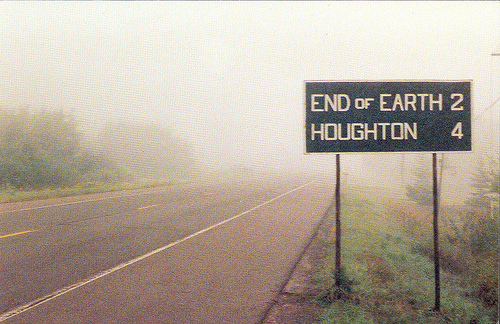 My name is Roxane Gay (with one n).
My middle name is not "is." I do not have a middle name.
I know I don't have to turn on the red light.
I know you want to be my man.
I am not the rapper Roxanne Shanté though her sweater is lovely.
I write, I edit (check out that swank new site design by Gene Morgan), I am writing my dissertation, I teach, I am on the job market. I live near the end of the world in Michigan's Upper Peninsula. Blake Butler was kind enough to ask me to join the team so here I am to bring the estrogen (not really) which is much like bringing the pain, only better smelling.
I am currently reading and really enjoying Dan Brown's The Lost Symbol which is as spectacular as you might expect—the book is full of ponderous passages explaining things like noetic science and extended exegeses on Robert Langdon's claustrophobia. He almost drowned as a child, you see. To counteract the effects of Dan Brown, I'm also reading AM/PM, Vitals, A Boy, Fraud, and I'm the Man Who Loves You. These books and stories are helping. The doctors say I'll live.
I hate book trailers and short story trailers. They are the work of the devil. I cannot engage rationally on this issue. When people talk about how amazing or innovative or otherwise remarkable they find book trailers, I hear a sharp pitched keening. Then I think about the naked emperor parading down the street.
My favorite James Joyce work is his dirty letters to his wife.
Onward.
Tags: roxane gay, The Lost Symbol
55 Comments