Chelsea Martin
Voluntary Responses to Involuntary Sensations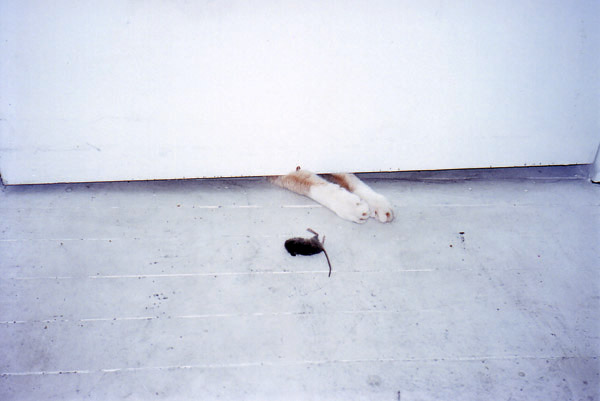 Dallas Wiebe did a thing called the left-handed lipogram, where he restricted himself to using only keys found on the left side of the keyboard.
Here is one of his pieces:
dear secret fasters #
easter exacts vast rewards # screw fasts # feasts create a freer texas # crab rears fast # water bearer deceases # stars agree a sweet taste averts graves # set feet faster # sweetwater deserves carvers stabbers eaters carafe drawers steadfast feeders # wear fast rags at 5 # 2 # 45 caveat regrets regarded bad#
dexter fred weaver # sweetwater texas
Doug Nufer wrote a book called Negativeland, in which every sentence is written using a negative form (every sentence uses 'no' or 'not' or 'doesn't', etc).
The kid seemed unreal. I didn't know how long he'd been there, but then he said, "Tell me a story," not startled or scared. 
"You don't want to hear any of my stories. My stories have no morals, they go the wrong way, and the heroes aren't people you'd want to be or even meet. Don't you want a drink of water, instead?"
Nufer says in an interview that he kept his writing constraints secret when he was trying to find a publisher. When he finally admitted to his agent that he had been using formal restraints, he said, "It was like confessing to somebody you had sex with that you had this disease." The agent thought it was best not to promote the book as a constraints-based novel.
Sufferers of Tourette's Syndrome find themselves voluntarily flexing their muscles or speaking a word, in reaction to an overwhelming, involuntary thought or desire to do so (like to the voluntary/involuntary action of itching a mosquito bite). The tics are often performed repeatedly in rapid succession until it is done in just the right way, at which point the uncontrollable urge momentarily subsides.
A Tourette's Syndrome tic is a "voluntary response to an involuntary sensation."
Which seems sort of the same as constraint writing. Dallas Wiebe will suddenly have a desire to write something using only the left side of his keyboard (that would be the mosquito bite) and then go through with writing it, probably many times over (itching the mosquito bite). And even though the effect is an essentially incoherent poem (about eating I think?), with the possibility of negative social consequences, he feels a great release to have done it.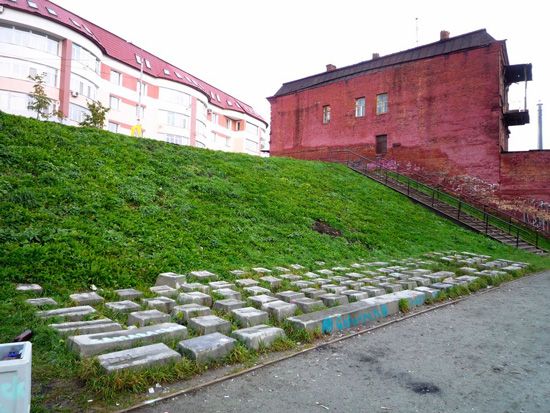 Tags: tourette's syndrome, writing constraints
85 Comments