Adam Robinson
Worst Acceptance Ever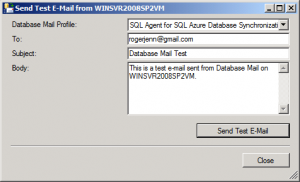 A friend just forwarded me an acceptance letter he received from a pretty great journal. He had submitted to them a long while ago. It was clear, though, that the letter was meant for someone else. I think that would make for a gut welt.
I can see how publishers could make a mistake like this, and I'm not posting it here to be a jerk. One time I meant to forward a submission to a reading editor, but actually replied to the author. Luckily, my note just said something like, "This seems great. What do you think?"
Here's the wayward acceptance, if you're interested:
From: XXX

Date: April 11, 2010 11:57:42 PM EDT

To: XXX

Cc: XXX

Subject: FW: From the desk of…ASAP

XXX!

Hey, I know we've had your story for ages, hope you hadn't given up on
us….but I'm very, very happy to report good news. See tom's note below.
(He is cc'd).

Let us know what you think, and hope all is very well with you.

OOO

—— Forwarded Message
From: XXX
Date: Sun, 11 Apr 2010 07:41:05 -0500
To: XXX
Conversation: From the desk of…ASAP
Subject: From the desk of…ASAP

OOO,

Please forward to XXX ASAP (I sound like a character in his story).

XXX:

What a fantastic story! Wow. OOO had to prod me to read it. I got stalled
the first couple of tries. Not sure if this is me or the story. With this in
mind may I suggest that the first long quote be just that, one long quote.
Then in the next graph you can explain it is HBG, you are a kid in an
auditorium… Etc.

The last lines of the story are fantastic. These voices, the world of black
and white movies from the forties, inflected to slightly trashy eighties
Florida. Amazing. And I would publish the story for this line alone:

"They'll tear it down.  They do that here, to people and things.  They let
everyone and everything fall apart, then draw the curtain."

The place where the story could improve is the middle scene. (in new
Orleans!).

You relate it with this reportorial objectivity. This is a kid, sort of. He
is exposed to this rather lewd pick up line. And I think the story needs a
beat to locate the kid's reaction. As it is I have no sense if he is
thinking, "oh this again," or, "oh my god I am scandalized and freaked out.'
or if he is stunned. Or if he is curious. Or if he usually goes to the room
but for whatever reason not this time.

You could do it in a line or a page. It's kind of a rich pivotal moment. It
needs something.

Otherwise, wow and congrats. Get to work on this right away please we are
going to press next week. Money and fame await, or at least a cheeseburger.

ZZZ

—— End of Forwarded Message
What do you think of the editorial suggestions? Could you apply them to a story you've written? And let's revisit the old, "What's your weirdest response from an editor?" question.
Tags: acceptance letters, email snafus
132 Comments