Ken Baumann
Against Dualism: Yes That Is A Joke: A Response.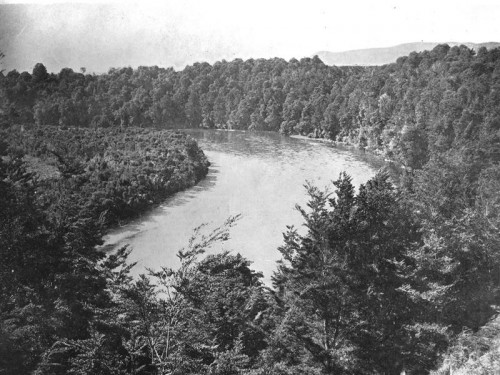 Like Christopher, I tend to put off formal long form thinking for the most part; I like videogames and cheese. However, I feel kinda of maternal in this case, because I think it was
this admittedly provocative prompt
that got Roxane thinking and talking, and me thinking and talking,
which lead to Chris's rebuttal.
So pardon me for this sensuous and likely embryonic blab. I'll also adopt the third person here.
Roxane,
at the top of her post,
said that it wasn't an condemnation of experimental literature, and then, in my reading of her post, extolled plain storytelling with well rounded characters and emotional payoff,while deriding artifice and saying that artifice, or any artifice past a certain acceptable threshold, was bullshit. That's what I gleaned. If I have misunderstood, I blame Roxane. ;) (And hark back to Chris's claim that communication, clear communication is impossible! I tend to agree on most days. Love helps. Know that my heart beats for all of you.)
It's important to remember that religion probably came before the village. Religion may have been more directly responsible for the village than any other factor–geological, agricultural (way before the advent of agriculture, actually), political. Religion, or the common ancient practice of looking up at the sky and looking at the rocks and the massive creatures with horns on their head and asking, severely, 'What in the fuck is going on?!' is now proposed by archaeologists as the foundation of complex societal structure.
Gobekli Tepe, the oldest discovered temple,
predates writing by 6000 years. Read any of Joseph Campbell's stuff and you'll feel convinced: myth trends way similar, hence Campbell's (by way of James Joyce/Finnegans Wake) term 'monomyth.' The monomyth–recently discovered like a cache of gold by Hollywood, then repeatedly misinterpreted and pillaged–still remains the architectural foundation of most story told today. And when I say most, I mean most. Again, one only needs to read Campbell; the guy was probably the most well-read human alive. A brief primer on monomyth: monomyth is basically The Hero's Journey. You need a hero, a challenge, and some sort of redemption. Basic stuff. But, again, I think this is very important because: A) the structure of this monomyth, I argue, has lead directly to the didactic and ethical nature of most storytelling and B) sort of frustratingly mirrors the human psyche REALLY WELL.
Addressing A): Well, it's kind of a chicken-and-the-egg argument. If we work outward from religion, we could infer that storytelling arose primarily as a way of bringing people together, i.e. addressing loneliness, and secondarily as a way to educate people about basic ethical concerns, i.e. don't kill your family & don't steal, and to posit some sort of creation myth that could help people cope, i.e. drug/'opiate of the masses.' As societal structure changed and became more complex and abstract, storytelling began to branch away from creation myth and didactic parable and evolved styles that are more inexorably joined than most think: Entertainment, Propaganda, and Art. I use these terms because they're clean and easy to understand, but with one caveat: I think that both Entertainment and Propaganda are Art, or rather: artistic. But, in saying that Art also exists individually, I herd all of the more formal and purely aesthetic concerns into this pig pen. I'd say that Art is also the newest concern or style.
(Briefly: I'm sure most of you are saying, 'Yes well duh, dammit. Where's this going. What have you got to add?)
Okay.
Art, or a more formal and rigorous attachment to aesthetics and to the experience of genesis that the author lives, is the pen containing the pigs that I most want to through my bread into. Entertainment, containing clearly structured emotional arcs and dramatic devices, is less interesting to me, if not more effective on me emotionally. Great writers–David Foster Wallace, Dennis Cooper & Kurt Vonnegut come to mind–are/were both aware of the role & utility of entertainment, and employed both Entertainment and Art to do their bidding: convey thoughts and emotions to an audience while satisfying themselves in the creation of a structure to accommodate said thoughts and feelings that both satisfied their urge to communicate and their urge to innovate. I am constantly looking for movies & books & plays & music that intellectually challenges (yes, I must feel challenged, provoked)  entertains (moves me to happy & to awe; structure or formal innovation and/or narrative surprise can also do this) and incites me to experience the world differently/affect me viscerally. Examples: Infinite Jest, Antichrist, Dear Everybody, The Complete Works of Marvin K. Mooney, The Stranger, Cat's Cradle, 2001: A Space Odyssey.
I don't want a good story plainly told. No: I feel dissatisfied by this. I'm more apt to accept/not feel cheated by a formal theoretical failure than a good story plainly told. Those are a dime a dozen. I want an incredible, awe inspiring, mood altering, cranial pain inducing story told that makes great leaps over very dark and deep voids.
Now, in the age of abundance, we can have that.
I don't think that the age of the Hero's Journey is over, and may not ever end as long as our psychic/cognitive architecture stays within its bounds. That said, story that has a structure and/or moral imperative that is easily seen & understood: yuck. C'mon now. That's what religion is for.
Art will always contain the True and the Good, because Art is made by people. As soon as something becomes shared, it is an assertion, an action. It happens. This is indicative of what is Good, and indicative of what is true: we create to pass time & to make meaning for ourselves and others. The True and the Good is implicit in the Beautiful. For the most part, unless handled by masters like DFW, the True and Good, when explicit, become ugly and/or easy. Again: religion. Concern yourself with Beauty, formally, and you'll probably synthesize all three.
Tags: art, essay, experimental writing, literature, story
54 Comments