experimental writing

When I was finishing up my Master's degree at ISU, I worried that I still didn't know much about writing—like, how to actually do it. My mentor Curtis White told me, "Just read Viktor Shklovsky; it's all in there." So I moved to Thailand and spent the next two years poring over Theory of Prose. When I returned to the US in the summer of 2005, I sat down and started really writing.
I've already put up one post about what, specifically I learned from Theory of Prose, but it occurs to me now that I can be even more specific. So this will be the first in a series of posts in which I try to boil ToP down into a kind of "notes on craft," as well as reiterate some of the more theoretical arguments that I've been making both here and at Big Other over the past 2+ years. Of course if this interests you, then I most fervently recommend that you actually read the Shklovsky—and not just ToP but his other critical texts as well as his fiction, which is marvelous. (Indeed, Curt has since told me that he didn't mean for me to focus so much on ToP! But I still find it extraordinarily useful.)
Let's talk first about where Viktor Shklovsky himself started: the concepts of device and defamiliarization.
Sean Lovelace
—
The way I see it, art doesn't line up so much in a dichotomy between traditional and experimental (especially in a post-common-style era) as in one between reassuring versus destabilizing.
Richard Powers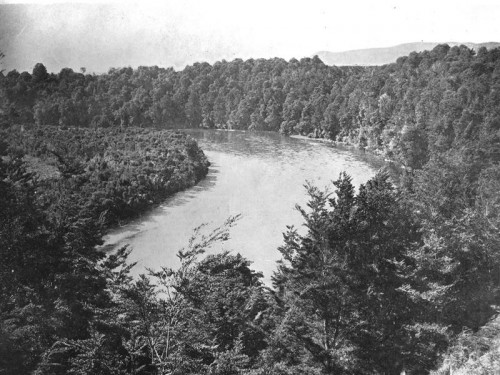 Like Christopher, I tend to put off formal long form thinking for the most part; I like videogames and cheese. However, I feel kinda of maternal in this case, because I think it was
this admittedly provocative prompt
that got Roxane thinking and talking, and me thinking and talking,
which lead to Chris's rebuttal.
So pardon me for this sensuous and likely embryonic blab. I'll also adopt the third person here.
usually when someone says experimental writing s/he seems to be referring to something odd. like, if i wrote a story where hitler was playing scrabble against a werewolf, then that would be experimental. or, odd meaning the way it is written. like i could write a story about a person cleaning his or her house and use strange punctuation and syntax and then it would be experimental. no one has ever provided a clear definition of experimental writing to me. READ MORE >
I think these new rules should be enstated, on HTMLGiant if nowhere else. They both have to do with terms we use and how we use them.
THE FIRST.
From this day forward, if you want to use the term SELLING OUT, you must needs be able to identify
(a) what is being sold out,
(b) to whom it is being sold, and
(c) what you believe the sale garners the seller.
If you don't know all three of those things, or aren't prepared to defend your choices, then you should stop talking/typing right now. 
THE SECOND.
I think the terms "innovative" and "avant-garde" and "experimental" writing are often just code for one of two things. The first is  "non/anti-narrative"–which are both fine, if that's what you're into, but why not just say so? The other thing those words are often code for is "this bullshit I cranked out in 20 minutes and am going to start submitting as-is, and I guess one of these fourth-rate online lit journals is bound to pick it up." (I think a lot of writers today go through a phase where they do shit like this—it's a function of the age we live in, when submitting is usually one-click free, and every third person with a blog claims to be a "review" of some kind or other. The question is whether you grow out of it. And just to prove that this is the voice of bitter  experience speaking, rather than a claim for my own intrinsic betterness or intelligence, I invite you to go search for the stuff I published a few years ago in Mad Hatters Review. Just don't tell me about it after.)
Anyway, from now on, if you want to describe writing as:
"innovative" – I want you to be able to tell me in plain English what exactly is being innovated. It doesn't need to be an exhaustive critical essay. A simple, "I think this opens up the possibility of ____ and/or shows a new innovation in the field of _______ literature" will do fine. In college I took a literature course which examined Marilynne Robinson's innovative use of spaces–especially the domestic space–in her novel Housekeeping. My teacher also mentioned that the book actually includes a neologism- the word "lucifactions," used to describe light on water, in the scene where the girls are out on the lake. 
"experimental" – you should be able to describe the experiment. "I wrote this to see if I could fabricate the feeling of a Burroughs cut-up without writing a text and cutting it up, so I made up three storylines and forced myself to switch off between them mid-sentence, twice a paragraph." It also works when you're talking about somebody else's writing. "Dennis Cooper said that one of the 'rules' for his novel, Try was that there had to be action in every single moment of the book."
"avant-garde" – is a military term, which literally means "advance guard." As Donald Barthelme once pointed out, the function of an advance guard is to protect the middle. It would probably be useful, when thinking of things that are avant-garde, to think of them in this way. What body are they advancing out of? What middle is it that they (or you) are protecting?
I'm not saying every use of these terms has to come with an attached explanation. I'm just saying these are things you should think about when deciding whether—and how—to deploy them. If you were also capable of discussing your thought process in conversation, well that would just be jimmies on the sundae, wouldn't it?