Jimmy Chen
Attitudinal altitude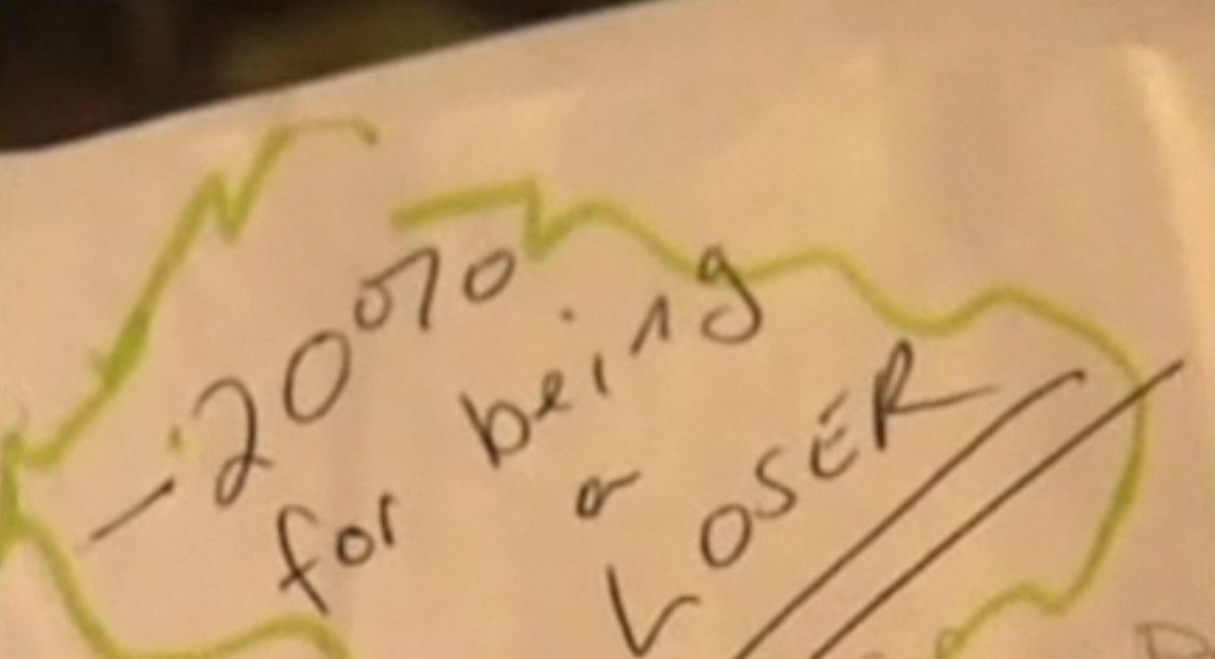 A 6th grade teacher who marked 20% off a student's assignment "for being a loser" says he was joking, that it was some kind of informal ingratiation used to relate to the student. Herein lies the trouble with rhetoric, or purposeful irony, because intent is something earned in the reader, never intrinsic to the inception of the writing. In reading random articles' comments about this story, I was struck by the abundance of caps. Of the passionate folk:
— You'd be surprised at how much ONE WORD can DESTROY a child's esteem and cause failure to strive.
— I be DAMNED if ANYONE will call my child names!
— FORGIVE ME sometimes, I say "retard." Im am truly and deeply NOT sorry if this offends you.
— The part that IS relevant, is this man is a TEACHER.
— I would be right there with you after school EVERY DAY to beat his ass down
It seems that caps is the "poor man's italics," which is the "poor man's intent," for the most effective writers use nothing and the punctuated points ring clearly, loudly. It's odd how the teacher himself wrote LOSER in caps. When editing my writing, I often remove certain words in italics, almost embarrassed at how little I trusted the reader. To have faith in the reading of the writing is to have faith in the writing. Doesn't "I would be right there with you after school every day to beat his ass down" seem more restrained, thus more believable? Hyperbole evokes skepticism.
I'll spare you specific quotes, but there's also many many mentions of hell as a destination and who is or isn't acting Christian. To launch into the blogosphere of domestic discourse is to discover what is truly at stake for most Americans. I once read a church marquee which read "Your attitude determines your altitude," namely "Your [faith] determines your [ascension]."
In typography, the "ascender height" is the upper-case line above the median lower-case line. Letters have their own altitude, as if stretching towards the heavens. I'm reminded of the Zen koan "A man who tip toes cannot stand." Morality these days is just so LOUD with the territorial politics of words. All writing is graffiti, even the headlines at New York Times — lonely for corroborators, a nod between gangs. I am no different.
FUCK ME.
Whatever. If there is a god, I do believe he has good hearing.
42 Comments