Roxane Gay
Do Mechanics Matter? Get Off My Lawn!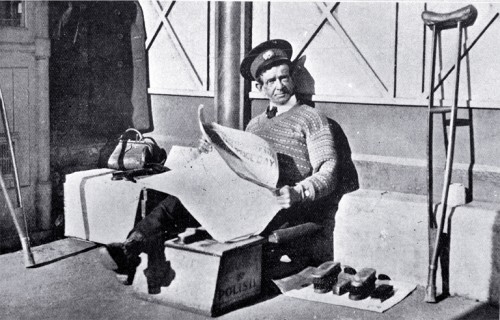 In my writing classes I often tell my students that I'm teaching writing, not grammar, that there's a difference between the two. I talk about how I'm more interested in how they express themselves and demonstrate critical thinking than I am in grammatically perfect prose. I also tell students, however, that grammar does matter—to be well versed in the mechanics of writing can only strengthen their work and, where applicable, their argument.
In creative writing, the same thing is generally true. I can forgive unpolished prose if I'm reading an amazing story or poem. At  the same time, I've seen a rash of work lately where writers have clearly not taken the time to read their own work. I've seen missing words and characters whose names have changed mid story, sometimes more than once. The quality of writing is just terrible at times, so terrible that I cannot focus on whether or not the story, creatively, is something I am interested in. It's quite difficult to take a writer seriously if you cannot really read their writing.
No writer is perfect and no matter how meticulously you pore over your work, there may always be one or two things you miss before you send your writing out into the world. That's more than understandable. What troubles me is when I am confronted by writing where there are so many mechanical issues, issues that aren't stylistic choices, the prose or poetry becomes unreadable.
One of the PANK readers is a bit of a tyrant when it comes to mechanically sound writing. She notes every inconsistency, error, and otherwise grammatically troubling instance in a given piece of writing. At first, I thought, "That's not the point," but the more I've worked with her, the more I've realized she has a point. When a reader has more to say about the mechanical quality of the writing, there's a real problem.
I was feeling servicey and recently forwarded one of this reader's notes, with a selection of comments about all the sloppy writing, and the writer wrote back, "Yes, I knew this story was a bit rough. Sorry about that." They were being sincere.
I'm a big advocate for Internet publishing and online submissions but I worry that the instant gratification of being able to submit, and in some circumstances have your work accepted and published within the same week, and once in a while, the same day, has led to a climate where we don't put as much care as we could into our writing. We talk about how we had 70, 90, 120 stories and/or poems published in a year and I think, is that admirable? Were those 70, 90, 120 stories and/or poems memorable? We write and submit our work without taking the time for reflection, revision, or even reading our work to make sure it's ready to be read by others. Why? Because we can. The system sustains these bad habits and, perhaps, encourages them.
Before this digitial age we're in, writing was a much more laborious process but I am not waxing nostalgic here. I have no desire to return to those dreadful times when novels were written by hand with a quill and ink on parchment or typed with an actual typewriter and you had to photocopy your work to retain more than one copy. I love writing but I would never have succeeded as a writer in that day and age. I don't have the stamina for it. At the same time, we do have to look at how the material circumstances of writing before online submission managers practically demanded more care. I do not miss printing out copies of my writing, placing stories in envelopes with an SASE, applying postage and waiting long months to hear word of how my work was received. I obsessed over my writing because I was a broke ass college student and the $3 it cost to send that story to The Whatever Review meant something. I still obsess over my writing and the long waits sometimes occur but that gravity is missing. I wonder how we can maintain an appropriate level of care for our writing while benefitting from more convenient ways of submitting our writing to publications.
At PANK, we recently transitioned to Submishmash and the system has a function where writers who withdraw their work can tell us why they're removing their work from consideration. It used to be that when a writer withdrew their work, it was because it has been placed elsewhere. Mazel tov! About a month ago, I started reading the withdrawal messages and 7 times out of 10, writers note that they want to edit their work further. Since I started writing this post, two writers have withdrawn their work to fix "typos and such."  One day, a writer submitted and withdrew the same story five times. That is, I think, a bit of madness. I read these Reasons for Withdrawal messages and think, "If your work isn't finished, why are you submitting? Why are you wasting your time and mine?" It makes me question the value of the expediency and ease of use provided by online submission managers which are convenient and practically a necessity these days but which also seem to encourage writers to submit sloppy and/or unfinished work. I am troubled by the idea that writers continue to edit after they submit their work. Even writers who have had work accepted will often respond, "I've been working on this piece since I submitted it to you. Can I send you the new version?" Well, no. We accepted the version you sent us. Logistically, it really slows us down to have to review new versions of accepted work.
I never thought I would be the kind of person who railed about sloppy writing but I'm losing my patience with the shoddy work writers are willing to send out into the world just because they can; because there are so many magazines who must be willing to publish sloppy work; because all it takes to try your hand at publishing is a few clicks of the mouse. The filters we once had in place are gone and I wonder about the price we will pay for that.
Tags: online submission managers, perfection, polished writing
43 Comments