Ken Baumann
On Ecology and Art
"Will you please write just one great book instead of a bunch of good ones, please?"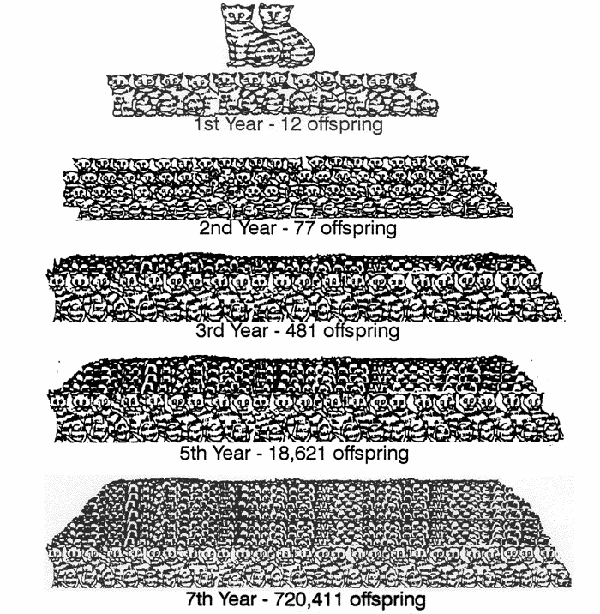 I read that on Twitter about an hour ago, from Giancarlo. I've been wanting to write down or through some thinking about an ecology of art for awhile. Ecology may be the right word, economy may be the right word. I'm wary of economy. I hate economics and finance, although I find myself morbidly curious about it all.
I'm increasingly convinced that living in megaindustrialized/meganetworked environments is not good, for the most part. Abuses of power are rampant and easy to hide behind layers and layers of abstracted steps up or down the supply chain. I'm thinking about: the bloody production of electronics, the bailout of gambling houses/i.e. banks and investment firms, the Gulf oil spill, the Iraq & Afghanistan wars. As much as I'd like to dodge particularizing the general and vice versa, these destructive events seem to stem from the mishandling of resources. Companies like Apple, Dell, Sony and Samsung don't want to pay suppliers and manufacturers more to make sure their materials come from mines that aren't run by violent criminals; they point their finger at the next abstract layer in the supply chain and say 'We're trying, but it's really their responsibility.' It's easy to use your publicly trusted persona to direct attention/blame elsewhere. BP avoided building and maintaining a safe structure. They saved money in the short term, then the rig blew up. People died. We know the rest. I don't claim to know much, but I bet that building hospitals and schools and roads in Iraq and Afghanistan would be more effective against future violence than what's happening there now. It may not guarantee an easy extraction point for oil and lithium, though.
Right now, because of Nassim Nicholas Taleb's regard for him, I'm reading Karl Popper. The Open Society and Its Enemies: Plato. It's great so far. The most reasoned and lucid argument against certain hegemonic/historicist thinking I've read. There seems to be a zeitgeist building about the dangers of overcomplex systems and short-term thinking. This global complexity is unique in its scale. Never before has the daily activity of so many people depended on the daily activity of so many other people. (substitute institutions for people, too) This is obviously dangerous, and prone to error, fuckups, disaster, fragility. What Nassim Taleb advocates is a mirroring of nature: local environments, diverse environments, no huge institutions. Putting one egg each in twelve baskets, basically. Human life, its evolutionary process, has worked for awhile. Trust it, he says. And here I am writing this on a computer, staring into a screen. Oh boy.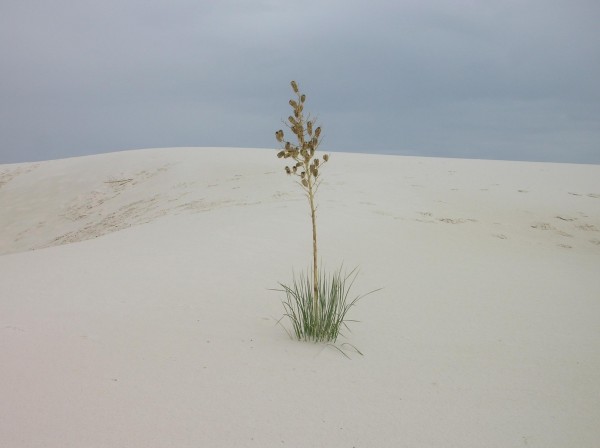 A conservative estimate of the number of English language novels published a year: 100,000. I'm not going to harp on that, or go 'Oh the horror', 'Too much!', etc. That's been done and done and done. I'm also going to admit up front that the following line of thinking is probably very related to my cyclic extrovert/introvert emotional trappings. But, here's what I want to stress. As much as ecology, and especially the ecology of production and consumption, is a growing concern, I think art and more fundamentally attention can and should be examined with ecology in mind. Economy of attention is like the perverted info porn New Years Resolution office yearn since the birth of the Internet, but economy isn't where the stress should lay; that's too focused, funnily enough. Ecology of attention, your attention's relationship to what pulls at it, what it pushes forward and out, and how it mitigates itself, is more important. It's privileged to feel stricken after reading updates on 100+ of your online friends' novels/poems/films/charities, I know. And I also anticipate the argument that I'm missing the forrest for the trees, that I've sought out an excessive amount of art, that I've consumed too much, that I've engaged in and help build a community of prolific consumption and production. But I do often feel that way–exhausted, overwhelmed, underwhelmed–after processing a big chunk of social information. Other days it's been pure motivation, joy. I've been gently and non-specifically capping my time on the internet, though, taking breaks from using the internet completely, and it feels good. That clean RESET feeling, to me, is similar to the feeling of reading a capital-G-Great book, one I know I'll reread, one I add to a curated and careful stack. The books that feel too wide and deep to catch in one sight. Movies, too. And music. I've been downloading much less music, and have been driving in silence way more often. Overall, with more frequent RESETS: I think it's helped me think and behave better.
How this relates to art making: what Gian said at the top of this post. I haven't been a practitioner of this in the past. I've written plenty of stuff that I know I should've worked on more, and more importantly: I knew it then. But the draw of action-buttons and new social info, i.e. feedback, approval, manifestation, was more than enough for me to crack and go that way. This is the basic pollutive act. It's easy to decry other peoples' activity; I accept the sentiment from Gian because I think he's been practicing what he preaches with his writing and with his publishing. It's harder to restrain. I think I'm getting better at it. I wrote a novel when I was 15, and that's under my bed for the foreseeable future. I wrote a short novel two years ago, maybe longer, and sent it to a few people to consider, to publish. But then I used the novel as a frame for a script for a short film. Then I used that as a frame for a feature film script. Now I've got a much bigger story. It feels better. Different form, two years later, but I think the thing is finally made. (before it's made again, filmed) I'm not sending the novel out anymore. Chalk this up to fear, laziness, whatever: I finally know it's right.
What I love about the small/independent press environment: you get diversity, varied flora and fauna, and you get it small. It's connected to a person most of the time. It's not abstract, it's not layered away. The supply chain is very short. It's more artisanal than it is commodified, even to an great degree like the work of Solar Luxuriance (by Mike Kitchell). Or in the extreme degree like single editions. One could lob greedy or private at those single physical productions, but it doesn't seem to be entirely harmful; e.g. painting, live music. Conversation. It is weird to me that moreso than sex, meals in our out, travel, the thing that desires and lives by variance is conversation. Or it can be. That is partly what bugs me about many social network placed communication, including my own: its very formed, repetitive. Ahh, maybe it wouldn't be if people listened and engaged better. Ahh, you like what you like. Consider the end of this paragraph the closest point to me deleting this entire post.
After my first experience at AWP last year, the two points I took away from it: it's good for socializing and the bookfair is a horrible place to socialize, i.e. hang out with people elsewhere, and it's good for buying a lot of books for cheap on the last day, i.e. predatory consumption. (Not completely serious on the predatory, but still) Aggressively selling books sucks, but presenting them as flowers and letting the occasional roamer smell one and maybe pick it: that was good. That felt natural. That attitude may keep my small press small, but it feels good. Sorry. I'll choose to use a bullhorn in arenas for that: reviews, recommendations on blogs, etc. Peacock signals in a zoo.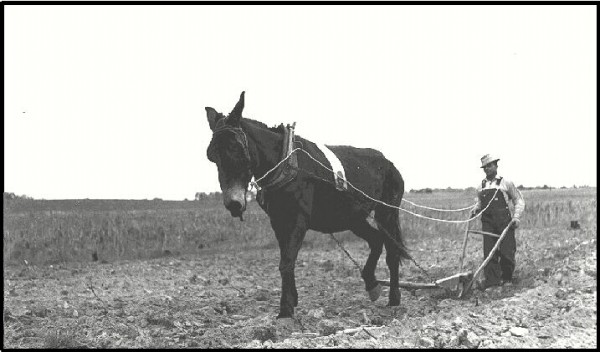 That leads into a general feeling about curiosity: curiosity, averaged out, is ambient and roaming. The extreme curiosities have always existed, but most of us are manageably curious. We graze, browse; our intellectual consumption is varied and is mostly peaks and valleys. That hasn't changed in a couple million years. Today it seems it is easier to structure and make daily the same activities, the same (often big, weirdly big) intakes of info, than it ever has been. This, at the least, should be questioned. Probably, for our health at base, resisted. Many of us communicate a lot. Many of us make a lot of art. Biologically, this may be good for quality and variety, both of the art-making brain and of art. But ecologically, holistically, this might not be good. In parallel to the publicly accountable profit margins–the stomachs–of the aforementioned big bodies, we now may be too hungry.
I don't want to veer into a nostalgia for older forms, more ideal forms. Popper is very good at showing how corrosive that sort of thinking can be. What I do want to hope for is more critical examination, more philosophy, less shit-against-the-wall. As other nations become industrialized, there will be more time spent making and consuming culture. American cultural will wane. Maybe we'll get less loud and ephemeral, politically, culturally. Since I posted this, I've come back to add this chunk to this paragraph: some formal ideas that are appearing less in industrialized life: symmetry (e.g. corporate pay: bonuses, but to correct harmful short-term gaming: where are minuses?), transparency (simplicity, really), responsibility (e.g. corporate responsibility: what captains go down with the ship, anymore?), and saying, out loud: I don't know.
If everything structural was taken away from me–the screens, houses, shops, cars, phones–what would I have? What would I want? I can only meekly say: I'd have my body, my voice. I'd have my friends, family. I could walk. I could tell stories. Hopefully eventually drink clean water and eat wild food. Eventually: I could scratch, I could write. But the stick would blunt, the charcoal would rub away, the throat would get old. Would I think of stories differently? Would I regard and hold what I tell in a higher, more erosive light?
79 Comments