Matthew Simmons
Reading to people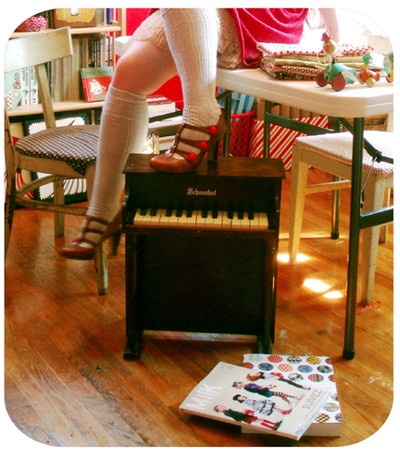 Monday night, I did a reading to promote Dzanc's Best of the Web 2010 collection. It was nice. Dave Rowley and Christine Hartzler read, too. It was sunny out, so not a lot of people were out to see the reading. That's okay.
I read CAVES. Or, well, most of CAVES. See, something happened.
I was reading CAVES, and figured I had enough time to read the whole thing. And had intended to read the whole thing.
But then, I stopped. At section 16, I stopped reading and paused.
Sometimes when I write—usually when I write—I think about a story someone has told me about a stranger, and I put that story into what I'm writing. Section 16 of CAVES:
He bought a little toy piano at a thrift store. The keys made a sound like the ringing of a bell.

He played little songs.

He sat out on the step in front of his house and played little songs. People would stop and listen.

They would stop and listen, and sometimes say nice things. And sometimes they would walk by without even looking at him.

He liked the walk-bys best.
includes one of those anecdotes. A friend told me that he had seen a person who sometimes shops at the bookstore where I work playing a toy piano and singing. I liked the image, so I used it.
The guy who shops at the store also attends a lot of readings. And he was attending the Best of the Web reading. He was sitting about 8 feet from me when I got to section 16 of CAVES.
So I kind of freaked. And I stopped reading. And I took a moment to figure out what to do.
And I stopped reading and told everyone that if they wanted to know how the story ended, they would have to buy the book. (This guy never buys books.)
So, what say you? Would you have read it, damn the consequences? Would you have freaked out, as well, even though the thing taken from this man's life and used in a story is not really all that bad? (I don't feel like that section mocks said eccentric busking technique.) Should I just make more stuff up when I write?
Tags: best of the web 2010, readings
23 Comments