Matt Bell
Regarding the Cover Letter Summary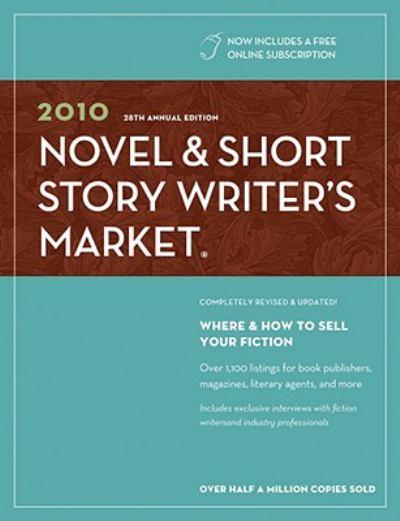 As I remember it, it was once common to write cover letters for magazine submissions that started out like this:
Please consider my 3,444 word story "The Reinvigoration of Ronaldo" for publication in Fine Literary Journal Produced Either Independently or By the Grace of University Support. In "The Reinvigoration of Ronaldo," the title character is running late for the most important meeting of his career, until he learns that life has more to offer for those willing to forsake punctuality.
It's the second sentence I'm most curious about here, the summary of the story being submitted, modeled here after dozens of similar cover letters I've received at various magazines (but with all of the details being made up). When I first started submitting to literary magazines, this is exactly what books like the yearly Novel & Short Story Writer's Market suggested you do (although I have to say that I thankfully never followed their suggestion). I haven't bought a copy of that book in years, but recently had a chance to look through someone else's, where I saw that they've moved to a cover letter that leaves out the summary, a move I certainly appreciate and that I think is generally agreed on. As an editor, I know the summary almost never endears me to read the story in question, partly because any summary of a short story tends to be incredibly (and negatively) reductive.
My question here isn't whether or not submitters should leave off the summary–I think they most definitely should–but whether or not the summarizing itself is harmful to the writers who practice it.
I think of the short stories I've recently loved, and I can't imagine reducing them into this form while still doing them justice. For instance, I suppose it's technically possible to reduce a great short like Amelia Gray's "Go For It and Raise Hell" to something like the following:
Carl loves spinning J-turns in his Chevy Camaro Iroc-Z, never realizing that on other side of the world is a woman who knows how to grow fifteen different kinds of peppers, until one day he imagines himself in a movie and learns that the road of excess leads toward the palace of wisdom.
That is, more or less, the plot of that story, or at least as much as I could jam into a single sentence. To be fair, it doesn't sound that bad, or at least not as bad as my example above. Now, this is probably partly because Amelia Gray can't write a bad story, but my my one-sentence summary still leaves out an awful lot, much of which can be experienced only by reading the story in it's intended form, and that can't be talked about this directly, in this concise of a format. Reducing Amelia's story makes it dramatically blander and less interesting, and telling you this right before sending you to read the story is practically a crime. (Sorry, Amelia!)
It's bad enough coming from me, but it'd be even worse coming from Amelia herself: If she thought the story was this simple, then maybe it really would be, despite my claims that there's a lot more to it. Which brings me back to my original example, and to one of the dangers of these kind of cover letters.
First: To me, the writer capable of reducing their work in this way is asking the editor to believe in a very limited way of seeing that work. For instance, my "The Reinvigoration of Ronaldo" might be brilliant, but if I really think it's about "learning that life has more to offer," then I'm telling the person reading it that my story has a very simple moral, and that this is what I believe it is. Is the editor really likely to expect to find more, or believe that what he or she finds really exists, if even I think the story is only about this bit of triteness?
Second: Isn't it just as likely that asking writers to do this kind of reduction, which was once common in cover letters to magazines (and persists often enough today), and which a version of exists still (in book submissions, in the form of the synopsis, for example) dangerous to the writing of the work itself? If you know that you have to be able to compress your story or essay or novel into a reduced and summarized version, doesn't that lead to producing the kind of work that can be reduced and summarized? And for books, doesn't that mean that editors/agents end up being interested primarily in the books that can be most easily reduced, leaving more complex or indescribable books out of the running, no matter how good they might actually be?
Tags: cover letters, Submissions
54 Comments