Submissions
FOR PUBLISHERS/PRESSES/AUTHORS:
Email info about upcoming titles to janice@htmlgiant.com. Just the basics are fine ie. Title, Author, Release Date, Publisher, and URL to the book page online.
Only if someone is interested in reviewing a title, will I write back with a request for a review copy and you can send a review copy directly to the potential reviewer. This helps preserve sanity, space, and dollars.
FOR REVIEWERS:
Most of our reviews are submissions-based. Send any formal review submissions to janice@htmlgiant.com and any 25 points or anonymous review submissions to brooks@htmlgiant.com.
If you're interested in reviewing for htmlgiant and would like to stay updated on possible review copies or are open to assignments,etc, send an email to janice@htmlgiant.com.
[Key: Journal / Title of Work / Date Sent / Date Response Received / Accepted?]
[Strikethrough = withdrawn]

2008
Proximity (solicited)                     Bath or Mud (reprint)                        12/29            1/14            Y
Dewclaw (solicited)                            New Sick & Sentencens            12/29            12/29            Y
Dalkey Archive                        2 nov excerpts                                    12/29
The Cupboard                                    Sourcebook                                    12/18            RETRACT
Diagram                                    100 Children                                    12/16            1/14            N
Noon                                          Sourcebook                                    12/12            2/20            N+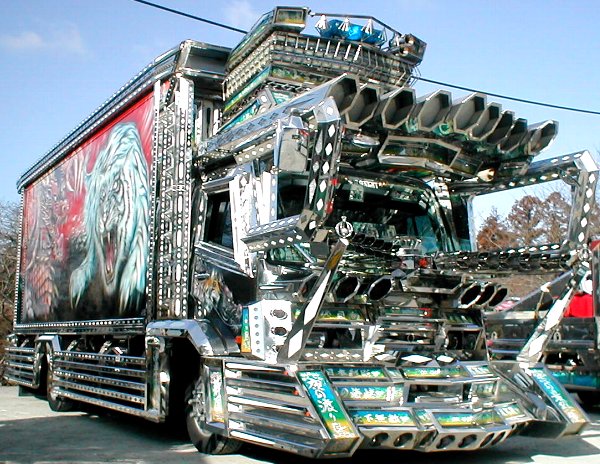 Open letter from Kenneth Goldsmith on UbuWeb about UbuWeb and why the wrong way is the right way to run a file archive of unprofitable products.
Fall is because Spring is colder than winter.
Forgot to say something about Thirty days as a Cuban in Harper's. In to it. If you're not a subscriber, go to the library or steal it from your doctor's office. If they ask you why you're hanging around the lobby, tell them you're just making sure they're here for you.
Taking submissions for hahaclever, including and especially ebooks ~10,000 words (like the highlander, there can be only one, what I'm saying is please try to be the highlander). Rebuilding the website, new comics editor coming on board, maybe a text editor, might have a board to come on, shit like that going on. If you've sent something in the past and haven't heard from me, we're sorry. They will get back to you soon.
At Titular, we could use a Halloween piece because I like when people send holiday pieces like Christmas's Cocoon by Amber Sparks.
The Cardini Brothers' Catch-Up has a new website for to look at with your eyes and a new print issue for to buy with your fingertips. The print issue is slick. It's all comics and poems done in fun and done in love with making and thinking on the future and being ready for it to be happening or to be made to happen. This is a thing they did to promote the last, first issue. READ MORE >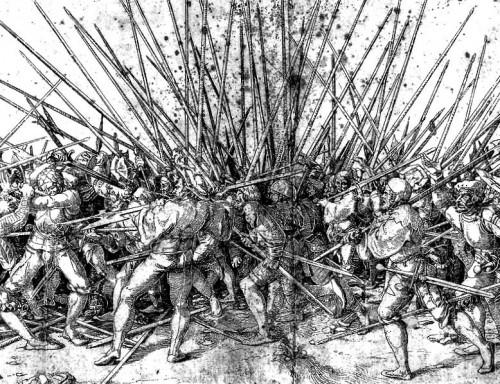 First I read this and then I read this, and then as we know there is the Tin House thing and Brevity is considering a reading fee to help fund honorariums and, perhaps, dissuade inappropriate submissions, which is certainly their right and I do understand where they are coming from, and finally, I read this. I'm frustrated. I can't speak for the big fancy magazines, but for the smaller magazines such as PANK, we live and die by the slushpile. With no slushpile we would have no magazine and frankly, it would take way more time and effort to solicit writers for twelve monthly issues and a 240 page annual than it does to read submissions. Save for a handful of writers, literally, a handful, we have published the magazine exclusively via work from the slushpile or as we simply call it, the submission queue. Let me go on record as stating that even on the most frustrating days, I love reading submissions. It is what I get to do to relax and step out of my "real" life. I actually feel fucking lucky to be able to co-edit a magazine. Even when I'm reading something terrible I think, "well this is just awesomely bad," and I feel a little thrill. I literally feel a thrill. When I stop feeling that thrill, I will take a break.
The slushpile fatigue being lamented here and there and everywhere tires me. It bores me. Please, let's just shut up about it already. If you don't want to deal with the slushpile, don't have open reading periods. It really is that simple. Listening to your dissatisfaction with having to deal with the bad writers and new writers and mediocre writers who dare to submit to your magazine that is willfully accepting unsolicited submissions is about as interesting as listening to someone talk about their diet. I don't care what you had for breakfast.
1. If you like zombies, and really, who doesn't, check out Zombie Summer at xTx's blog, where you will find zombie tales from many familiar writers.
2. Dark Sky Magazine is holding a chapbook contest. Each entry is only $5 which seems quite reasonable.
3. Necessary Fiction has launched a Writer in Residence program. This month, it is William Walsh who is posting these amazing fictions. Last month, was my month, and you can find writing from Giant contributors like Ryan Call, Amy McDaniel and Ken Baumann among others.
4. Janet Fitch offers Ten Rules for Writers.
5. Brevity Magazine asks if they should charge for submissions.
6. Our Island of Epidemics by Matthew Salesses is available for pre-order with gorgeous cover art by Luca DiPierro to be unveiled very soon.
7. Forthcoming from me, here, once I finish unpacking: two posts on sex, one on learning to love submissions, and a love letter to depressing literary fiction.
There are very prolific writers in this world. I've learned this because these writers seem to have a bottomless queue of writing they can submit–I'm talking arsenals of hundreds of stories or poems. I don't mind that many writers will submit every seven days like clockwork. I'm generally excited to see what they're going to send next and a week is usually enough time for my reading palate to be properly cleansed.
What I do mind is how oftentimes, a new submission from a writer is very similar in tone, subject matter, aesthetic, or form to a previous submission(s). I am fascinated by why a writer would send a story/other creative work that's exactly like the story rejected a week earlier. To me, a rejection implies that something about a given submission isn't working so probably, we're looking for different, rather than more of the same.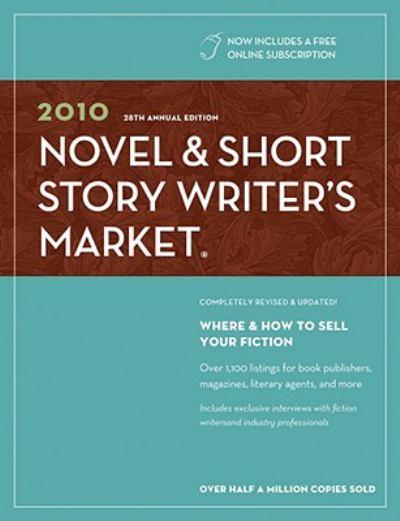 As I remember it, it was once common to write cover letters for magazine submissions that started out like this:
Please consider my 3,444 word story "The Reinvigoration of Ronaldo" for publication in Fine Literary Journal Produced Either Independently or By the Grace of University Support. In "The Reinvigoration of Ronaldo," the title character is running late for the most important meeting of his career, until he learns that life has more to offer for those willing to forsake punctuality.
It's the second sentence I'm most curious about here, the summary of the story being submitted, modeled here after dozens of similar cover letters I've received at various magazines (but with all of the details being made up). When I first started submitting to literary magazines, this is exactly what books like the yearly Novel & Short Story Writer's Market suggested you do (although I have to say that I thankfully never followed their suggestion). I haven't bought a copy of that book in years, but recently had a chance to look through someone else's, where I saw that they've moved to a cover letter that leaves out the summary, a move I certainly appreciate and that I think is generally agreed on. As an editor, I know the summary almost never endears me to read the story in question, partly because any summary of a short story tends to be incredibly (and negatively) reductive.
My question here isn't whether or not submitters should leave off the summary–I think they most definitely should–but whether or not the summarizing itself is harmful to the writers who practice it.
These are some thoughts in response to Sean Lovelace's post the other day, which asked "You do send your Very Best work Every time when submitting to a literary magazine, right?"It started out in the comment thread, but then I decided that his question deserved more of a commitment than that. Here goes.
I think this idea of "best" vs "not-best" is based on a fundamental, and mistaken notion that *every*thing one writes ought to be published. One-offs, exercises, middling poems and pieces of "flash"–well I already wrote it, the logic goes, so why not place it *some*where?