Guest Post: Laura van den Berg
The Best Version of Whoever That Is: A Teaching Philosophy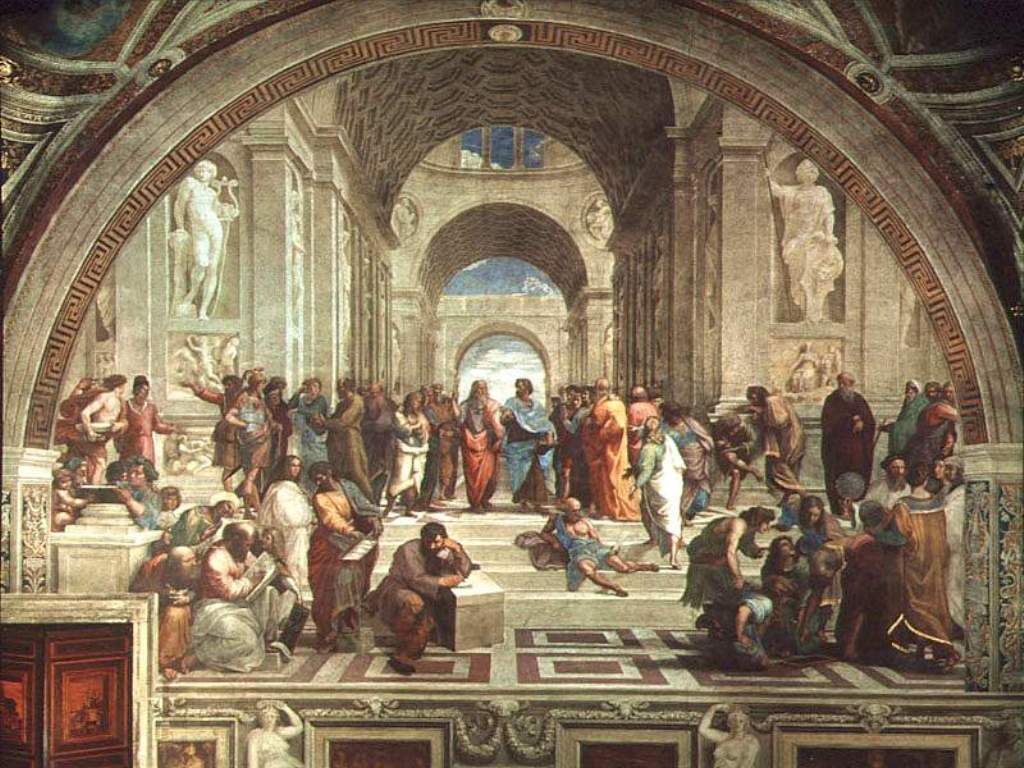 Ed: Over the coming weeks (and maybe months given the number of posts I've received), I'll be featuring conversations about the teaching of creative writing from teachers, both new and experienced, as well as students, all of whom are trying to answer the question, "How the hell do we teach creative writing?" Our first post comes from Laura van den Berg, author of What the World Will Look Like When All the Water Leaves Us. –RG
—
For a handful of years I have been teaching creative writing in a variety of settings, mostly academic. I entered into the whole enterprise feeling a touch uneasy about claiming to be able to teach that maybe can't be taught. My biggest worry was oversimplifying. I knew my students would need to learn the craft fundamentals of fiction, but how could I convey them in a way that does justice to the form that I love, the form that thrills and confounds me on a daily basis? Fast forward a few years and I have some ideas. I always tell my students there are no rules in fiction, only principles. Here are some of my teaching principles:
1. One of the basic problems in introductory-level workshops is that students are grappling with how to talk about what they and their peers put on the page. At the same time students want to come to class with something to say, preferably something smart-sounding (and often they succeed; I am regularly knocked-out by how insightful my students are). This can result in an unhealthy attachment to surface level issues, such as the dreaded questions of plausibility—i.e. "Was it really plausible for Aunt Ida to walk 10 miles in a hurricane? Shouldn't it have been more like 5?" Unfortunately these questions have little relevance to the larger enterprise of the story. Of course Aunt Ida could have walked 10 miles in a hurricane and if for some reason she could not, that issue can be addressed with a margin note and a click of the keyboard. What the student probably means to say is something like: I don't believe in the world you've created. You're not convincing me. And questions of world-building are way more fruitful conversation topics than how far someone can walk in a hurricane. I ask that students push themselves—both in their reading and in discussion—beyond the surface, toward those underlying questions. I have gone as far as to ban the word "plausibility" ("likability" is another one) from workshop, as it is so often a euphemism for: "I sense there's something going on here but I don't have the language for it, so I'm saying this other thing instead." Let's help our students find the language.
2. "Show don't tell" and its ilk are, to me, indicative of all that is wrong with the teaching of creative writing. I am embarrassed to say that I have uttered the phrase at least once, in a fit of desperation, and I only hope that my students can forgive me. It grossly oversimplifies. It makes no allowances for sensibility or voice or narrative strategy. Anything that turns something complex into a one-note binary seems like the opposite of what we should be trying to do. Most fiction shows and tells, as we all know. So why would we tell our students, novice or not, otherwise?
3. Craft should liberate. It wasn't until I took my first fiction workshop and learned about structuring possibilities that I could get the stories I longed to tell on the page. Before it had been like trying to sail without a ship; in that way learning craft was a deeply liberating experience. Sure, I could have gotten the same tools from reading on my own, but not all students are big readers from the get-go (I wasn't; writing workshops changed that for me) and so to A. read contemporary fiction and B. have the craft (and human) lessons that existed in the stories illuminated for me was probably the closest I'll ever come to a religious experience. In A.D. Jameson's post, a commenter made mention of Dean Young's line "We're building birds, not birdhouses." Truer words were never spoken! So when craft deadens and restrains, something is amiss; it's there to help us create work with a live beating heart.
4. I think one of the most useful things a creative writing teacher can do is help students identify what is unique about their work. I don't mean "unique" in the we-are-all-special-snowflakes kind of way. Rather I mean the experience of reading a painfully generic story only to come across a line so startlingly unlike the rest that it causes me to nearly die of joy. This can be tricky, though. Because the line in question might not fit, it might seem like a mistake at first, something to just cross out. And even if I'm convinced it's not a mistake, but rather an important gesture toward a more interesting direction, the student might not be so easily persuaded. Some worry about being too weird. Or about taking their work into territory they don't fully understand. About risk. I try to assure them that everyone is their own kind of weird. And if you understand everything about a story from the outset, why would you want to write it? You wouldn't, I argue, and this awesome kernel of strange is evidence of that. Beginning to explore whatever it is in their work that's unusual, a little unlike the rest, is, I believe, one of the most important things a student can do in a creative writing class. And usually to start that process they have to first be willing to get a little lost. But being lost can suck. As teachers, we can tell them that most writers get lost every so often and usually you have to wander into the dark center of the woods before you find your way out. In other words: you have to work for it.
5. I agree with Roxane that whether creative writing can be taught or not is a moot question, because we are teaching it. Personally I think some aspects can be taught, others not as much, but so what? Really: what is the worst case scenario here? If nothing else we are teaching students to be more literate, which is good for them and good for the world. I could take math classes until the end of time and I will never have mathematical genius, but that doesn't mean I don't need to learn how to add a tip on a check.
6. We are never experts, or at least I am not an expert. This is probably one of the best things about teaching writing. Like writing itself, the teaching of it is fluid and changeable. To prep for class I might re-read that story I love for the fifteenth time and realize I had it all wrong. Each student, and their work, challenges me, and my beliefs about fiction, in different ways. I am leery of those who claim to have it all figured out in the classroom. As is true with my own work, sometimes I feel like I've rocked it and sometimes I run face-first into walls. Which hurts. I'm don't know how I could have it all figured out unless I turned off my brain.
I realize these principles might sound kind of abstract. In class we do all the usual things—loads of reading, craft essays and lectures, exercises, workshops, etc—but at the end of the day, my teaching style is a bit abstract. Class by class I'm learning who I am as a teacher. My strength tends to be the big picture stuff (oh how I love to talk structure), and I have to remind myself to do nuts-and-bolts; I think students should read more than they write; I'm not above showing the first 10 minutes of Die Hard to help demonstrate the principles of scene. I have learned that even though it's crucial to take student work on its own terms, it's also hard to not view the world of the classroom through my own idiosyncratic aesthetic lens (see my inexplicable, perhaps ill-founded aversion to the word "journaling"). I've learned not to worry about that too much. It's like wishing you were a different kind of writer. You are who you are, on the page and in life and we just have to keep trying to be the best version of whoever that is. That might be my official teaching philosophy.
Laura van den Berg is the author of What the World Will Look Like When All the Water Leaves Us (Dzanc, 2009), which was a Barnes & Noble "Discover Great New Writers" selection and shortlisted for the Frank O'Connor International Award. She has taught in a number of university settings—currently George Washington and Johns Hopkins—and also at the Gilman School, as the 2009-2010 Tickner Fellow, and in PEN/New England's Freedom-to-Write program. She lives in Baltimore, where she is working on new stories and a novel.
37 Comments