Matthew Simmons
Writing Prompt: Rot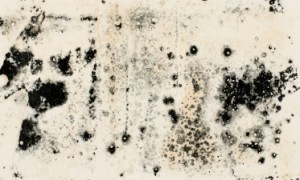 (Image is a gelatin silver print made from expired photo paper by Alison Rossiter.)
Step one: go to your files and pull out an old, old draft of a story that has never been published and never been finished.
Step two: give it a brief reread to remind yourself what the heck you were doing.
Step three: beginning at an unfinished section, begin to rot the story. Eliminate all unnecessary words from the final sentences of unfinished sections first. Make the meanings of those final sentences as ambiguous as possible.
Step four: start to infect the finished portions of the story with the same sort of rot. Pull out words from the middles of finished paragraphs if they were eliminated by rot in the unfinished sections. Eliminating a word gives you a foothold in those sentences and allows you to rot nearby sentences, too, but only the preceding and following sentences.
Rot out the story slowly, and with care. This is not simply hacking and slashing away at an old story.
Bonus: Rot out an entire character.
22 Comments