April 27th, 2010 / 4:23 pm
Events
Guest Posts
Do You Really Want To Live Forever??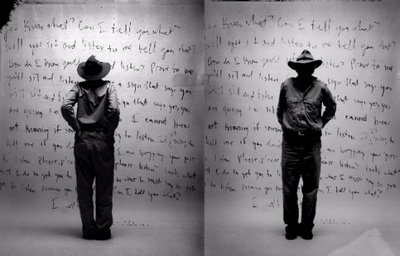 [Giancarlo Ditrapano sends word of Lish's upcoming class in NYC -BB]
So you still want to be a writer? Ah man, you are relentless! Good for you and all, but it's getting kind of annoying, so here's your last chance for a shot at immortality. (But if it doesn't pan out for you after this class, you've got to promise me you'll just go to law school and give up your dreams, okay? Okay.) Here's your golden ticket, Charlie. Don't choke on it: The Mercantile Library in NYC and Noreen Tomassi have organized another superb class for this summer. Every Monday, starting June 7th and ending on the 23rd of August, Gordon Lish will be teaching again. He took a little break (ten years) but started up again last summer. Due to how wonderfully that went, he is coming back for more. The classes run from 5 o'clock until around 11 or 12. Whew! That is a lot of hours, huh? So many hours! And all beside each other, one after the other! But you won't believe how fast the hours fly by. The energy in that room could power a train.
N.B. If you have any ego whatsoever, or your feelings are easily rattled, or you think you've got Gordon's number and you just might have something to teach the class yourself, then you should probably bag it. You are already dead in the water, my friend. But if you are prepared to throw it all away and start anew, here is your chance. Yeah, yeah, I know what you've heard about the Lish classes. I've heard it too. Who hasn't? But instead of sounding like an idiot after spewing a bunch of garbage about them and then saying you've never taken one or even met Lish, why don't you take the class so you can really back that garbage up, huh? Wouldn't that be great? For once talking about something you actually know about? What do you have to lose? No, really. What do you have to lose?
Here's the link. And you're welcome.
Tags: gordon lish, Mercantile Library
20 Comments