December 3rd, 2013 / 8:00 pm
Film
A D Jameson
My favorite films of 2013 so far & still in progress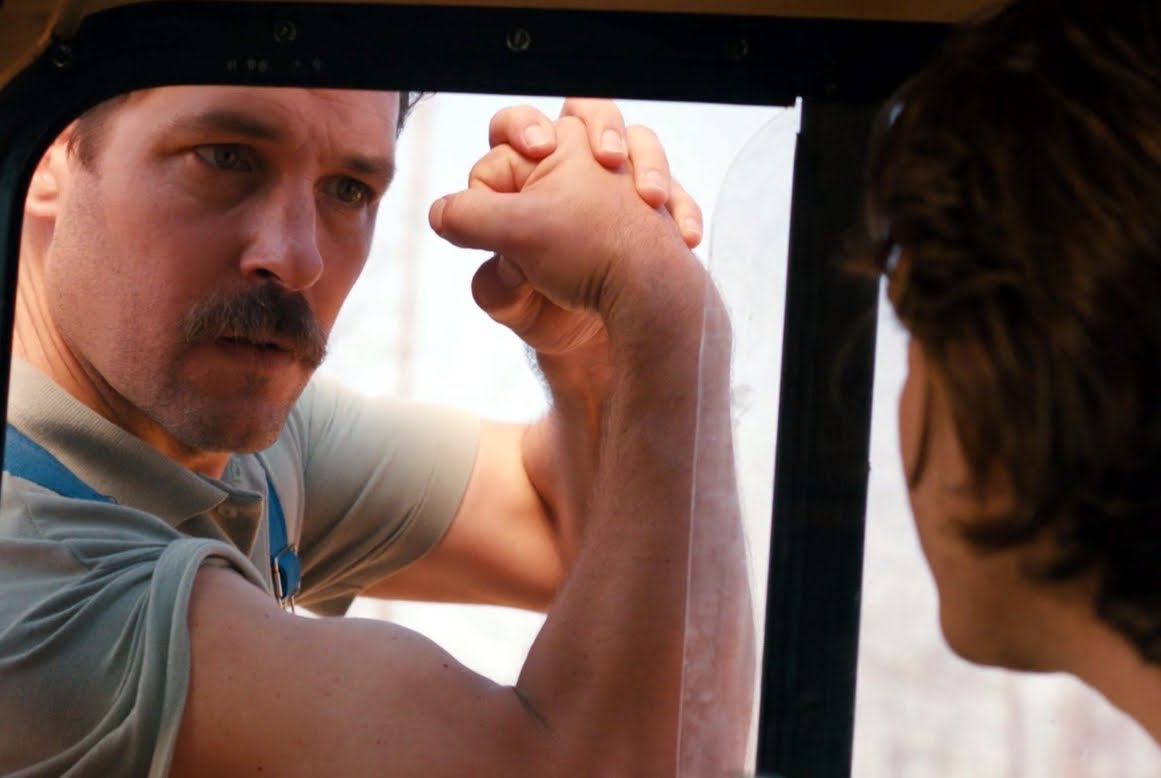 This year, I tried to get caught back up on films. And even though 2013 is far from over, here are my favorites so far:
A Field in England (Ben Wheatley & Amy Jump)
Blue Jasmine (Woody Allen)
Gravity (Alfonso Cuarón & Jonas Cuarón)
Iron Man Three (Shane Black & Drew Pearce)
Le joli mai (Chris Marker; revival)
Museum Hours (Jem Cohen)
Only God Forgives (Nicolas Winding Refn)
Prince Avalanche (David Gordon Green, + here's hoping Paul Rudd is Ant-Man)
Seven Psychopaths (Martin McDonagh—technically 2012, but I didn't catch it until this year)
The Master (Paul Thomas Anderson; ditto)
The World's End (Edgar Wright)
Upstream Color (Shane Carruth)
I have plans to write more about 1, 3, 4, 5, 6, 8, and 12. As well as 9, perhaps. (But not 10.)
+: Godard's Le mépris is getting a 50th anniversary release, and of course it's incredible, even though I'm going to miss it this week at the Siskel because I'm stuck grading final papers.
Other new films I've seen and enjoyed to varying degrees:
Berberian Sound Studio (ultimately unsuccessful, but definitely worth seeing, for the soundtrack if nothing else—R.I.P. redux Trish Keenan)

Computer Chess (I'll definitely be writing about this one)
Crimes Against Humanity (made by some friends of mine! I plan to write about it)

Django Unchained (QT's worst film? it's this or Reservoir Dogs)

Man of Steel (interesting, at the very least least)

Mansome (absolute garbage)

Shoplifting from American Apparel (already wrote about it)
Spring Breakers (I've plans to write about this one, too)

Star Trek Into Darkness (I despised it, because I despise Abrams's take on Star Trek, but I preferred this to his 2009 reboot)

The Amazing Spider-Man (absolute shit)

The Wolverine (I rather enjoyed this, and was surprised when many others didn't)
This Is the End (fun enough)

Twohundredfiftysixcolors (interesting & enjoyable; I'd like to write more about it)
I've seen some people call 2013 a lackluster year for cinema, but I have no idea what they're talking about—in my experience, it's been the opposite. In fact, I think US filmmaking, and US film culture, have been pretty stellar since 2007 or 2008. We're living, I'd argue, in a new movie golden age of some sort or another.
But what do you think?
45 Comments