Film
Film
/
Comments Off

on
November 2nd, 2016 / 1:00 pm
Film
/
Comments Off

on
October 27th, 2016 / 2:37 pm
Swallowing pearls, drinking chicken's blood, fighting off creepy clergymen: these are among the many bizarre challenges our protagonist must endure in Valerie and Her Week of Wonders (Dir. Jaromil Jireš, 1970). Valerie, played by the beautiful Jaroslava Schallerova, is a 13 year old girl living with her grandmother in a small town where religion is paramount and old-time ideals are treasured. She spends her days practicing piano, attending church services, and having tea with her grandmother: all things seemingly ordinary for an obedient child. But beneath the pretty surface there is something rotten about this rustic Czechoslovakian hamlet. Vampires! Lecherous priests! Debauching actors in animal masks! And witch-hunting townspeople!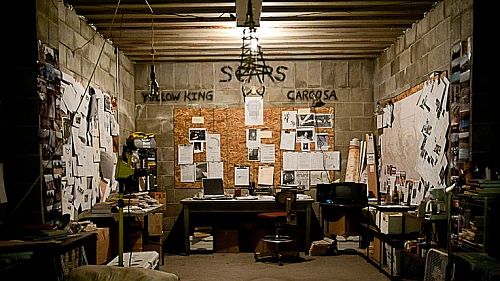 So, I've been quite preoccupied with this great essay on True Detective by Gary J Shipley which can be found at Bright Lights Film Journal. The essay, it turns out, is a wonderful, thorough and haunting meditation on the (trapped, locked-room) human condition, conciousness, pessimism, etc, etc:
Cosmic pessimism is the refuge of the pessimist who still finds himself alive, the refuge of a futility he has not made his, the refuge of the mystery of his not knowing and the vanity of trying, and he finds claiming this impossibility, the externally codified nature of his predicament, to be less taxing than any weariness of knowing. For to remain is not to make the world and its secrets yours via the self you have first established as other, but rather to make the self the potential agent of its own redemptive ignorance via the otherness of what's outside it. Hart diagnoses this condition in Cohle, tells him his denial lies in being "incapable of admitting doubt," and so articulates how salvation lies not in the flimsy panoply of faith but in acknowledgment of what is not known, for Hart like Cioran knows that "doubt is less intense, less consuming, than despair." And while, as Eugene Thacker explains, horror and our philosophical interest in the world around us may well be intertwined, both being concerned with "the paradoxical thought of the unthinkable, in so far as it deals with this limit of thought, [ … and] in so far as it evokes the world-without-us as a limit," pessimism somewhat counter-intuitively becomes the antidote to this horror, and cosmic pessimism the antidote to Lovecraftian/Thackerian cosmic horror: in the case of the pessimist the horror of unthinkability is transformed into a salve, a place of solace for thinking that cannot escape itself, a perspective smeared with the excrement of that which being must always become.
again, to read the full essay click here
Film
/
Comments Off

on Gary J. Shipley on True Detective, Cosmic Pessimism, Etc, Etc
July 18th, 2014 / 4:00 pm
(Persona Peep Show by Sara Tuss Efrik and Mark Efrik Hammarberg)
**********
Over at Montevidayo James Pate wrote the following about Persona Peep Show:
Persona Peep Show is an incredibly visceral work, and, as such, I can imagine it making some parts of the American poetry scene uncomfortable. It's easy to imagine the standard criticisms: it's too grotesque, too image-based, it's too pleasurable (in a funhouse sort of way), it doesn't properly "critique" or distance itself from XYZ. Its use of fairytale is anachronistic, and therefore conservative (God forbid we should ever disturb the laws of Hegelian-inflected historical linearity). And yet this video makes such criticisms seem old-fashioned and academic. As I've written about before on Montevidayo, there is a strong contemporary tradition in the art scene of masquerade, theatricality, excess, color. Jack Smith, Cindy Sherman, Matthew Barney, Ryan Trecartin. And a film like Persona Peep Show is very much related to that sensibility.
And in the comments section of that post Johannes Göransson adds:
Just the mere move of poetry into the video image is already a challenge to a US poetry which for so long has seen itself as inherently ethical precisely in opposition to the spectacularity of film, video etc.
**********
In an earlier Monteviday post–Adventures with weird rabbits and dismemberments: Sara Tuss Efrik's deformation zone-–Göransson described Efrik's work (written and video) as an investigation of "wound culture" and found one of her "Automanias" to be "a constant tension between the many and the singular, the diary-narrative and the forces that break apart the body."
It's not hard to see that "too much" dismemberment, "too much" of weird rabbits, etc, would make a conservative and old-fashioned Poetry Community uncomfortable but I'm particularly struck by Göransson's contention that the "the mere move of poetry into the video image" would create some discomfort in the same stodgy circles that view themselves as "inherently ethical in opposition to the spectacularity of film, video etc."
Perhaps since Art and Ethics have been on my mind a bit lately (see my recent Abramson Debacle post as well as its comment thread) I'm tickled here, particularly, by the the sense of righteousness at play. The sense of a moral superiority.
********
But are these Automanias and Videos too much for American Poetry Circles ?? Some of them ?? Most of them ??
**********
The new ACTION YES contains two more Efrik videos and you can check out some of the Automanias here in an earlier issue.
I missed The Hobbit: The Desolation of Smaug in theaters. Obviously since I wrote so much about the last one, I considered seeing its follow-up on more than one occasion, but just couldn't summon the energy, even though a good friend invited me to join her, promising she'd bring snacks from Trader Joe's.
And then a few days after that, while I was out strolling the boulevard, I passed another friend who was en route to see the thing, on a lazy, chilly Sunday afternoon. But instead of joining him, I went home and took a bath.
So you can see how excited I was to watch this movie. Please keep that in mind as you read this.
Then the film left theaters, and I realized I'd missed my one and only chance for all time. I rushed to my local multiplex and pleaded with its employees to give me a private screening, but they refused, and threatened to call the police. Again.
I despaired, and spent a week wondering what had happened to Bilbo, and Gandalf, and Thorin, and Whorin, and Hewy, and Dewy, and Chewy, and Killy, and Thrilly, and Culty, and the ninety-seven other little dwarves, and everyone else in Middle-earth.
Suddenly, just when I could no longer bear the suspense, a CGI moth flew through my window, gripping an AVI copy of the film in its fuzzy mandible. It landed on my shoulder and mumbled something about how Gandalf was in trouble and "needed me."
Well, I need you, too, Gandalf! So I decided to watch the movie, after all, and take a lot of notes.
These are my notes.
It's been fifteen long months since I watched An Unexpected Journey, and I barely remember anything that happened in it.
It occupied a tremendous number of minutes? And presented a great many wolves and goblins that were born in a super-computer's digital bowels?
I do recall that the movie featured at least one terrific scene: the riddle game between Bilbo and the creature known as Gollum.
Gollum won't be in this new film, I have heard, which is a minus going in.
Even still, I have no doubt that this movie will do its best to amuse and delight us, because that is how capitalism works. So let's get right to it! READ MORE >
Rauan Klassnik
—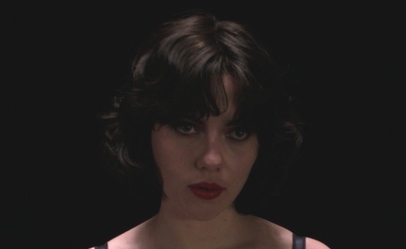 ……………….Am I right in thinking that Under The Skin is a kind of beautiful, thought-provoking movie that's worth seeing, hypnotic, etc, etc…?? But just not quite right??…(I mean that can be a good thing)…But maybe it could have benefited from more terrifying "baby alone on the beach" kind of stuff?? I dunno. Watcha think ??…………..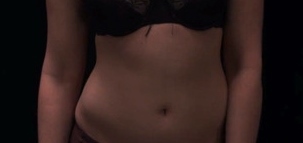 A D Jameson
—
Does anyone want to talk about The Grand Budapest Hotel? I think there's a case to be made it's Wes Anderson's best film.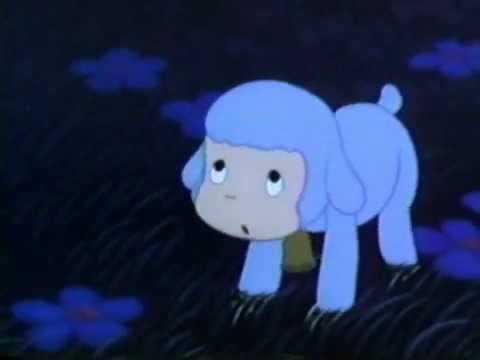 Ringing Bell. Have you seen Ringing Bell? I can't believe I didn't know about this film until a few weeks ago.
Ringing Bell (Chirin no suzu) is a Japanese film released in 1978 by Sanrio, the very same company that gave us Hello Kitty.
Ringing Bell is about a cuddly little lamb ("Ringing Bell") who is always getting lost, and whose mother therefore outfits him with (guess what?) a ringing bell.
Ringing Bell's mother warns Ringing Bell not to venture beyond the paddock, for fear of the wolf who lurks out there, being the mortal enemy of the lamb!
Can you guess what happens to Ringing Bell?
A Field in England is finally getting a US release, starting today. It was probably my favorite new film of 2013, and it certainly contained my favorite scene of 2013 (the tent scene—watch at your own risk!).
Drafthouse Films is releasing it in select cities (but not Chicago, boo, hiss). It's also available for digital download.
I've seen this movie maybe four times already, and you better believe I'll be watching it again. And somewhere I have a mess of notes on it that I keep meaning to type up into something semi-coherent…