Roxane Gay
{LMC}: January's Selection: Versal 9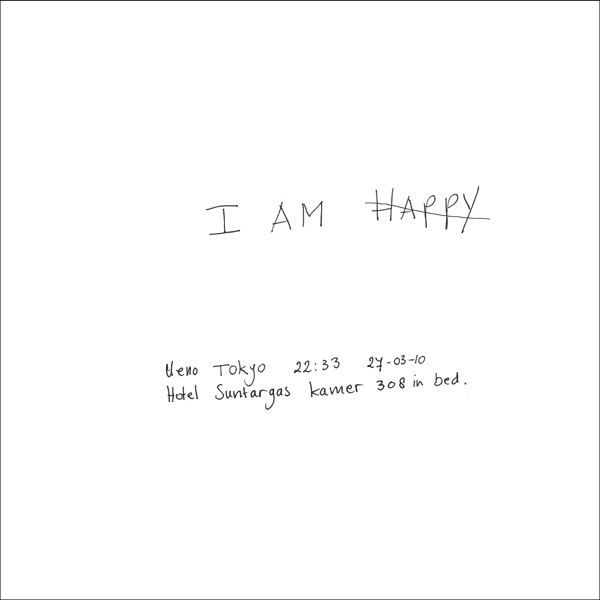 In January 2012, we will be reading Versal 9, a literary journal out of Amsterdam.  The editors of Versal have been kind enough to offer ten  four  two  one remaining free copies of the magazine and a discount for those who buy the magazine. If you're interested in a free copy, e-mail me with your name and address.
The sale price for LMC members is $10 instead of the usual $14.95. You can buy the issue here.
Versal is a literary & art annual out of Amsterdam, the Netherlands.
Versal was founded in 2002 by American poet Megan M. Garr to help foster the translocal literary community in Amsterdam. In 2010, Versal was named one of seventeen "Indie Innovator" presses by Poets & Writers Magazine, which called it "the most visible product of a passionate group helping to sustain 'transnational networks' for writers."
Community, wide-reaching aesthetic and bold design have been at the core of the Versal project from the outset. Today, Versal is built by a volunteer team of nearly 20 writers and artists around the globe. The team is currently working towards Versal's 10-year anniversary, which will be marked by the release of the tenth issue in May 2012.
Versal 9 features:
Maureen Alsop
Louis Armand
Stace Budzko
Gary Joseph Cohen
Rob Cook
Yago Cura
DAS BANALE DING
Julia Forrest
Francene
Brandon Getz
Nene Giorgadze
Brady Gunnell
Heather Hartley
Russell Helms
Rochelle Hurt
Timothy Kercher
Stacy Kidd
Kaisu Koivisto
Douglas Korb
Jane Lewty
Nate Liederbach
Amy Mackelden
Tony Mancus
Isabella Mara
Kyle Mellen
Antoinette Nausikaä
Alice Notley
Jill Osier
John Parker
Dawn Pendergast
Carmen Petaccio
Romy Pocztaruk
Meg Reilly
Steven Salmoni
Maya Sarishvili
Travis David Smith
Anne Kathrine Sørup
Lucas Southworth
Dariel Suarez
Ayumi Suzuki
Katarzyna Szu Szugajew
Laura Tansley
Lizzi Thistlethwayte
Amy Touchette
Benjamin van Loon
Juliette Vivier
Brad Vogler
Jacqueline Vogtman
Rebecca Wallace
Suzanne Warren
Sara ten Westenend
Ken White
Nicole Wilson
Jane Wong
Elizabeth Zuba
Future club selections:
March 2012: Salt Hill
May 2012: Trnsfr
July 2012: Uncanny Valley
September 2012: J Journal: New Writing on Justice
Stay tuned for special offers and giveaways for these magazines.
If you're interested in writing a guest post or some other feature related to Beecher's, get in touch by e-mailing me at roxane at htmlgiant.com. Topics you might consider discussing include the design, content, overall aesthetic, whether the magazine met your expectations, if the debut is promising, what the magazine contributes to the literary scene, etc. You might also do an in-depth analysis of one writer's work, etc. There are no limits.
There's also a Google Group with light posting about literary magazines and club announcements. If you want to join the group or want more information about the LMC, if you're an editor who wants your magazine featured, etc, send me an e-mail. To summarize: however you want to participate please get in touch or watch this space in November when hopefully, we'll have a great discussion about an interesting new literary magazine.
2 Comments
December 5th, 2011 / 7:14 am Anonymous—
January 4th, 2012 / 5:00 pm New Year Roundup | HTMLGIANT—

[…] get started with the Literary Magazine Club of discussion of Versal on January 9th. Details, here, if you're playing along. If you want to write something about Versal, and I hope you do, […]