August 3rd, 2009 / 11:25 am
Mean
Ryan Call
Abramson Leslie Consulting v. Steve Fellner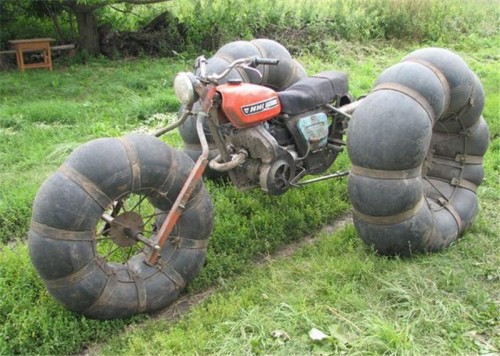 Recently, and just in time for the fall application season, Abramson Leslie Consulting opened for business with a domain registered to GoDaddy and a serious-looking website. The firm calls itself "the first-ever consulting firm designed exclusively for applicants to Master of Arts (M.A.), Master of Fine Arts (M.F.A.), and doctorate (Ph.D.) in Creative Writing Programs."
Shortly thereafter, poet Steve Fellner posted a critique of Abramson Leslie Consulting(ALC), saying it "seems corrupt," "is evil," and "is pure greed." C. Dale Young and Eduardo C. Corral, among others, linked to Fellner's post.
Several hours later, Fellner removed the post for "legal issues" (and today he removed the post that said he had removed the post for legal issues).

Given the recent controversy here at HTMLGIANT, I have to say that what worries me about the Fellner thing is that, due to some "legal issues," whatever those were, Fellner decided to delete his criticism of ALC; fortunately, this was an ineffective, though no less meaningful act, as the post is still widely available online (not Fellner's fault). Thanks to Google, you may read Fellner's post, titled "Why a Creative Writing 'Firm' May be the Most Unethical Entity in the Literary Community At Large," in your Google Reader – simply follow Fellner's blog, Pansy Poetics, and the post will show up in the feed. (Update: the Google cache snapshot is no longer accessible.) Here's a tidbit from Fellner's post, in which he questions the firm's basic concept:
Or am I reading this "under construction" website wrong? Am I supposed to read this as a parody? As a satire of the idea that one should ethically manipulate their art to receive possible help from other poets and fiction writers? Is the firm also broadly mocking Kaplan Education Centers? Where students pay a tidy fee to improve their test scores? Where test scores are considered to be the measure of excellence? Is the firm ridiculing the inherent nature of MFA programs? That within colleges, institutions that offer grades, art is something that be measured and assessed with perfunctory, mechanical accuracy?
I'd really be interested to know more details on the legal issues behind Fellner's removing his post.
Now direct your attention to the latest post about ALC at Seth Abramson's blog. If you'd like to read the whole thing, go ahead. But I'll just quote the last bit for you:
what we (the eight souls presently committed to ALC) are doing not only comes with a long line of precedent both within the poetry community and without, but adheres to our own–and any–standard of business ethics, personal ethics, and the ethics of being members of a community where just finding the community, i.e. a genuine sense of community, in the first place sometimes seems impossible. And with all the gossip and nonsense on the blogs these days–the non-reality-based analyses, the cruel attacks, the rubber-necking/flame-fanning, and the scurrilous presumptions and accusations–it's no wonder a young writer would be looking somewhere other than the blogosphere for some help, advice, support, guidance, and honesty. Such things are in short supply these days, and those who try to give them don't fare any better in the gossip mill, it sometimes seems, than those who sole contribution to this community is to do all they can to burn it down.
I have more to say on this, but haven't the time to articulate it intelligently, so for now I'll just leave it at that.
Feel free to discuss.
Update: follow Daniel Nester, No Tell Motel, and Elisa Gabbert for more discussion.
Update: Thanks to Corey Spaley for pointing us to this post at Abramson's blog, in which Abramson states he did not email Steve Fellner.
Update: Fellner's 'final words' on the issue.
Tags: Seth Abramson, Steve Fellner
130 Comments