Blake Butler
Against Transparency
It's become a pretty popular complaint here and elsewhere: writers getting upset because there's a literary magazine or journal who isn't being up front about who they are and how they work. The primary complaint seems centered around the idea that editors should make themselves known to their potential writers and readers, so as to supposedly more clearly define the way the selection of work goes down, as well as lend some manner of culpability to the ramifications thereafter. As in, an editor can't be a cock in a rejection letter, or have a real big backlog of responses waiting, without the attached weight that this will then affect their 'reputation' in the community. This is supposed to, I think people think, clean up on the editorial end any possible wrongdoing or ill treatment. When editors don't do this, certain types like to claim they are "hiding behind" something, or otherwise somehow not operating on some kind of common ground of lit creation.
Who gives a fuck?
I honestly can't imagine what sort of entitled idiot thinks they should have this kind of say over a jurisdiction that they only causally have a relationship with. There is some big mistaken idea that seems to crop up heavily in independent lit, moreso than big house lit or small scenes of other arts, that the writer is 'entitled' to some kind of special handling. That when an entity comes into the world, it has to come in on the terms of those who will invoke it, which are, basically, in this case, those who will interact most often by (a) submitting their work as often as possible until they get accepted without (b) likely ever buying an issue of the journal until they get into it and (c) probably never even so much as thanking anyone involved on the other end, who is probably funding this enterprise out of pocket for cost, and is putting together the magazine entirely out of love for words.
Sure, some editors might be more underhanded than that, but I like to think those journals don't tend to stick around, or they tend to stand out like sore thumbs. And sure, some writers who submit to places do indeed buy the issues and support the work regardless of their acceptance in the enterprise, and in the event that they do end up published, they very well likely might directly express thanks of some sort. Though, having edited for a while, and having dealt with a wide range of these sorts of people, I can tell you that the type I'm talking about are heavily more prevalent than the latter.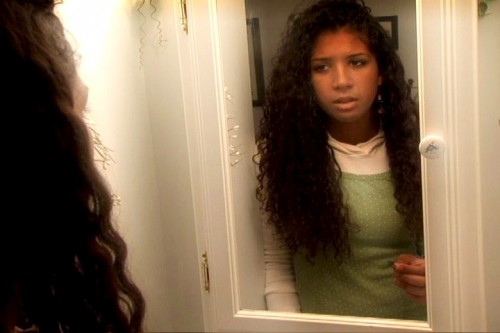 So what does this all mean? Essentially, to me, what it means is is that whining for transparency is not only the cry of those who feel both entitled and neglected, but is also about as ridiculous as going to, say, a Mexican restaurant and complaining that they don't have quiche. That, by god, they should go back in the kitchen and divvy up some quiche out of the coffers, because I'm the customer here, and the customer is always right, and I don't care if the picture on your billboard is of a mustachioed man holding a burrito big as his body, I want my say. I want to feel accepted in mere approach. I want mine.
You don't like that a journal isn't up front about who is behind the scenes? Don't submit! There are so many venues out there for your work, surely you can feel ok by sparing this one and crossing it off your list. Is it really going to break your ass to never be in the Barnfield Intercollegiate Review or whoever? Or even Tin House? No, it's not going to break your ass. These are independent enterprises, not ones constrained by some vast unspoken democratic impulse. There is no union. There is no ethic. If I want to make a magazine in my basement that is printed on kleenex and I use the issues to wipe my ass with, and you don't like that, don't bother sending in your work.
So it takes them 400 days to respond to your submission… go for a walk! Email someone else. Do something else.
You want to know how things go on 'behind the scenes'? Start your own! Make up your own rules, and proceed however you like. If part of your shtick is that you think everything should be out in the open, by all means start DemocracyMag.com and get to poppin'. I guarantee that no matter what you come up with, there will be hundreds of people filling your inbox every month, some of them probably angry about how you're doing it, many more of them ignoring those guidelines completely and just continuing to feed your face until they either crack the gate or something else happens. It's hard enough to stay afloat than to have to worry about who feels sad about what words and when and where and why aren't you doing more?
Well, why aren't you?
This post isn't founded in elitism. It isn't in defense of all journals, regardless of their practice. Lord knows I've railed on journals for how they operate before, and will again, because sure, there is some level of shared respect that we'd all like to think is involved here, as we are all humans, but all of the things to get upset about, transparency seems by far the lamest, and the least effectual. But nothing is guaranteed, nor should it be. Nobody explicitly owes anybody anything in this little extravaganza. And there's plenty going on.
Tags: start your own, transparency
44 Comments