October 4th, 2010 / 1:28 pm
Mean
Ryan Call
Angry People Blurbed Us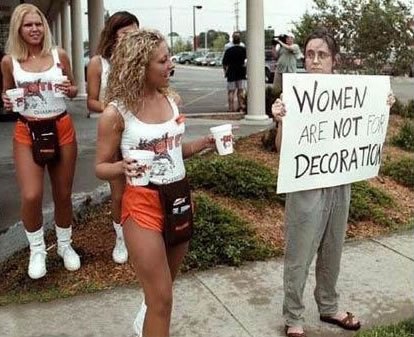 Yesterday, we posted about our birthday and had a Backwards Birthday Celebration. Thank you for your nice comments and emails. We really liked that. If you haven't yet, send us an email to be eligible for the gift drawing.
Today, however, we celebrate the hate. I've tried to gather a few mean blurbs, some from our own comments section and others from around the internet. Some are sincerely angry, others are meant to be silly (I think?). I've pulled them out of context and pasted them below for fun, but no linkies. You could find the sources if you wanted, I guess.
Feel free to add to the blurb collection: complain, whinge, talk shit, poke fun, lambast, and otherwise roast us if you'd like.
That's all from me today. Have fun and thanks for reading. I've got a bandwagon to board.
***
"Reading HTMLGIANT is a pretty good way to get burned out on contemporary literature. Honestly, they promote and overpraise some senselessly crappy stuff."
"HTMLGIANT is a vanity site filled with a bunch of soft, douchey people clearly proud of the way life never afflicted them."
"I thought HTMLGIANT was supposed to be some kind of subversive, eff-the-mainstream forum for people who don't always fit in with the regular crowd. Come to find out it's mainly a hype-machine site to just shill books and endlessly promote. Buying books seems to be more important than actually writing them."
"The majority of posts at HTMLGIANT are self-promotions and promotions of friends, publishers, classmates etc. etc. Hey–didn't Robinson self-publish his own book with his own face on the cover?"
"There is no prestige in being published in HTMLGIANT."
"If you visit HTMLGIANT, you will notice threads sometimes of a hundred comments or more, filled with clever bundles of pretentious I-just-had-a-latte-with-my-professor bullshit, grab-ass chuckle fests, self-marketing gone mad, Manson-family sycophancy, debutantes, fingernail insults, bullying, pulseless academic snobbery, bales of anonymous snark, and kewl hipster talk."
"I now am uneasy going over to HTMLGIANT, or at least commenting there, because I feel sometimes things get sweaty boy locker room in there."
"HTMLGIANT: where kindergarten activities are appreciated."
"Those bitches at HTMLGIANT."
"HTMLGIANT talks a load of bollox…I struggle with what I perceive as its American Academia 'in club' vibe."
"HTMLGIANT should drop the word future from their site. What they represent isn't the future, but business-as-usual, promoting the same moldy postmodern aesthetic posing of the lit-hipster crowd. A more apt word than future for them might be static. Or, stale. Or the phrase, been done, with the possible addition, too often. Or, Literature's Dead End."
"The crimes of the HTMLGIANT gang are not to be considered lightly."
"HTMLGIANTS's readers are so mind-stunted they have no curiosity. HTMLGIANT's young writers seem to have little imagination."
"Fewer and fewer people on HTMLGIANT hear the words coming off their own fingers. Maybe it's on its last legs again."
"Every item at HTMLGIANT is self-promotion, some craven, some not."
"The HTMLGIANT generation is the most brainwashed in human history, in that they're bombarded, for up to 12 hours a day or more, by conglomerate produced media, through the various outlets of TV, internet, Ipods, etc etc. No generation has been so consumer oriented, which of course is the intent. Yet you're all rebels and individuals, even though you think alike."
"We all know the HTMLGIANT losers would be the first aboard the right fascist bandwagon."
"Group think and mob behavior are common at HTMLGIANT, and it isn't unusual for one who commits heresy against the literary dogma to be exiled from the community."
"HTMLGIANT represents the smug and superior attitude of the current literary crowd, which is essentially academic and upper middle class."
"Leave it to the HTMLGIANT crowd to eliminate love, death, family and loss as viable themes to write about. What remains? Baby-eating? Word juggling? Oxycotin daydreams?"
"If only HTMLGIANT could get its penis in its own mouth, then it could complete the circuit."
"When one looks at or encounters the new generation of writers, one finds them congenitally incapable of questioning anything. Read their main sites like HTMLGIANT and you'll see there a combination of relentless trivia, sillyness, and babytalk. They're like pet turtles or hamsters kept in a shoe box, never having been trained to look outside the box."
"I want to blow up HTMLGIANT."
36 Comments