January 27th, 2009 / 2:55 pm
Mean
Jimmy Chen
Dumbshit guidelines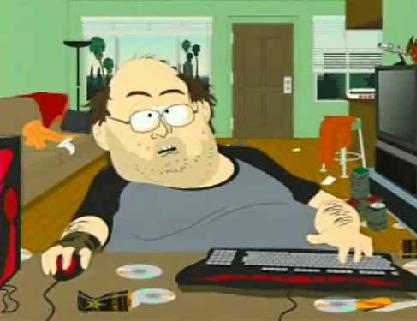 Apt is a beautiful journal which I will never submit to because they – like a good handful (hugful?) of journals – destroy any inspired feeling of goodwill or camaraderie upon reading their somewhat self-obsessed guidelines. What follows after the break are their submission guidelines with light commentary from me.
We accept unsolicited submissions via e-mail. If we've solicited your work, you shouldn't be reading this. Get to work.
A very stern way to start off. I don't want to 'get to work.' I want to surf online porn and look for racist cartoons. Then, when I'm half-drunk and existential, I'll submit.
We do not accept simultaneous submissions. We do not accept previously published work.
Somehow I'm not surprised. A journal that does not accept simultaneous submissions is like a needy boyfriend/girlfriend who won't let you surf online porn and look for racist cartoons. They want to have the choice of rejecting without being rejected.

To submit, send your writing in the body of an e-mail or as an attachment (.doc or .rtf both acceptable). Plain text (ASCII) is preferred as the computer hates getting sick; sitting in its bathrobe all day and eating soup makes it feel useless. Please include a bio stating your name, where we can find any previous publications of yours and your favorite kind of pie. New rule: Please tell us how you found our site.
Mmm…I suppose the little shot of humor didn't hurt, though the only thing I want to imagine in my bathrobe is me – surfing online porn and looking for racist cartoons. And is there such a thing as a bio that doesn't include the writer's name? Is there such a thing as fuck off pie?

Word count should not exceed 5,000 words unless we are serializing a longer piece.
This is perhaps the only thing I agree with. A writer who expects that kind of devotion – a reader to stare at a screen over 5,000 words – is like a needy boyfriend/girlfriend who won't let you surf online porn and look for racist cartoons.
We accept any genre of writing unless it's poorly written. If you're wondering whether or not we'll accept a certain poem or interview or rant, send it anyway. We'll likely read it. We like reading.
Now that's just smug and stupid. What editor has published a piece they deem 'poorly written'? A poorly written story may involve this: a computer getting sick, sitting in its bathrobe all day and eating soup and being made to feel useless. Or, a story about a bunch of guys who started an online journal to feel self-important.

We will edit your work if needed, however, if the mistakes are so glaring that it's obvious you've not proofread it beforehand, we will laugh and then delete your submission.
Is this online literature or 6th grade English? So what you gonna do with my extra comma, shitface? You, gonna, spank, me? You know, "Trimalchio in West Egg" was the original title for The Great Gatsby, until his editor Max Perkins intervened. It's a good thing Max didn't laugh.
We do accept sequential art (see: comics), photography, and other visual art. When submitting, please attach a jpeg to your e-mail. Jpeg should be no less than 200 dpi. We will fiddle with it and make it accessible for those with sub par connections to the internet.
Oh! – you guys are such internet studs with your wifi connection! Damn those orphans emailing from the public library. Hey, how about another raid on World of Warcraft! Cause there's nothing less nerdy than being emotionally attached to the speed by which the virtual world is funneled to your Box O' Lonliness. Hey Comcast, can I get a WHUT WHUT?!

We, of course, encourage you to read pre-existing issues to get a feel of the kind of work we like, but we also want original things. You will impress us by sending us something we haven't already seen. We will impress you by genuinely appreciating your work and by posting it here for the entire literate world to see.
You'll have to increase the font size if you actually want the entire literate world to see. Small may be subtle, but it's also difficult to see. And yes, please do bestow upon us lowly writers your approval of our work. That, next to a Peter North 'release,' is truly impressive.
Send all submissions to: submit@aforementionedproductions.com. Do not send your submissions to submissions@aforementionedproductions.com
Also, don't send submissions to any-combination-of-letters-that-is-not submit@aforementionedproductions.com because all writers are bad at distinguishing between words, being illiterate and all.
That address does not exist.
Yes, thank you. God also does not exist. And your penis. It's an inflamed clit.
Legal blah-de-blah. We reserve first printing rights. Other than that, all other rights are held by the author. If you should reprint anything that first appeared in apt, we ask that you acknowledge that it was seen here first. We can keep your writing on our site as long as we'd like, even in archives. We reserve the right to possibly print your piece in an anthology.
Fair enough. Go fuck yourself.
Because we make no money publishing apt online, we do not currently pay contributors. Should we ever make the jump to print, we will (at the very least) send contributors' copies.
God bless you.
Tags: apt journal
87 Comments