August 2nd, 2014 / 9:20 pm
Music
A D Jameson
Kate Bush: "The Dreaming"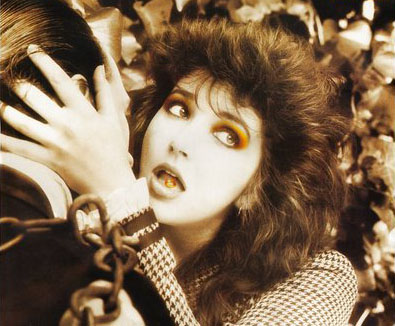 Lately, I can't stop listening to Kate Bush's The Dreaming (1982). I've always liked her, but now I'm convinced she's an absolute genius, one of the All-Time Greats.
Here are the videos from it:
That said, though, my favorite track is probably "Pull Out the Pin."
That's all.
… Uh, what have you been listening to?
Tags: Kate Bush, The Dreaming
2 Comments
August 2nd, 2014 / 10:47 pm mimi—
August 3rd, 2014 / 2:04 am Michael T.—