December 28th, 2011 / 12:02 pm
Music
David Fishkind
The Top 20 Albums of 2011 According to David Fishkind
20. Go Tell Fire to the Mountain – WU LYF

I noticed a band with a ridiculous name appearing on music blogs and googled the name. Something like World Unite Lucifer Youth Federation came up and I navigated to their website. The page was cryptic and dark. I watched videos of what seemed like old stock footage under the impossible-to-decipher vocals and heavy drum beats. I downloaded the album, and the next day listened to it while picking strawberries in the rain. It was a Friday and I was cold and my fingers began to prune. Later I would drive to my girlfriend's house 100 miles away.
19. An Empty Bliss Beyond This World – The Caretaker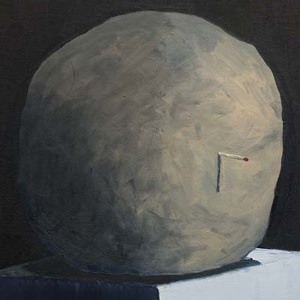 After a fight with my girlfriend weeks earlier—I think, or later, or maybe just moments earlier (it's hard to remember a summer anyway)—I found myself on Facebook deleting the majority of my friends. I needed something to listen to, as the process would end up taking two hours.  I put on The Caretaker's new album and thought I'd made a mistake. It was just sounds, old-seeming sounds, like the musical accompaniment to a 1930s black-and-white Looney Tunes, or Louis Armstrong's "St. James Infirmary Blues." Weeks later I listened to it again lying on the ground, and then with my girlfriend in bed, where we agreed we would purchase the record on vinyl the following summer once we got a lease and I moved my record player from my parents' house to New York.
18. Leave Home – The Men

At some point in the summer I wanted to only listen to loud music. But this record came out before then. Recommended by a friend, it took me three tries to get through the first song, usually stopping the track on my iPod at work before even 90 seconds had passed. When I finally did break through that first song, I listened to the album a lot more, mostly driving, once in my girlfriend's hometown, after we'd purchased Blizzards from Dairy Queen; I remember she asked who the band was and upon my reply, said, "I thought this was from the 80s." We would lie in her basement and eat the ice cream until one of us, almost definitely me, started to fall asleep.
17. We Must Become the Pitiless Censors of Ourselves – John Maus

I started listening to a lot of Ariel Pink, and then this record came out. Pitchfork said they were friends and I downloaded the record one morning before my girlfriend and I planned to drive to the North Shore to go swimming. The songs kind of seethed on my mother's Camry's stereo. I liked the deep dramatic sounds of his voice and drank a bottle of water. My father had asked us to pick up some lobsters on our way to beach. We searched around Gloucester for about an hour before finding the strange dock where they unloaded the weakly alive creatures. We purchased six and threw two bags of gas station ice on their bodies. By the time we got to the beach, they were charging $20 to park a mile away. We drove to Essex, ate steamers at Woodman's, and back home I laid a blanket out in the backyard.
16. Watch the Throne – Jay-Z and Kanye West

Expectations seemed extremely high when news of the collaboration dropped, several months prior to its release. I listened to the album after work one day, sprawled on the couch drinking beer. I gmail-chatted a friend to say it was awful. He said listen to it more. Eagerly wanting to disprove this friend—a person I don't particularly like but have come to terms with my inability to escape—I did listen to the album more. Unfortunately, I found it to be quite good. It was August and I would be leaving the country soon and I perceived the release as deeply American. One morning, hungover, walking from my friend's apartment in the Bronx to take the D train back to my sister's place, I heard the album playing from three separate cars at once.
15. Hurry Up, We're Dreaming – M83

I downloaded the album the day I started blogging in cafés. I drank a lot of coffee and typed for two hours straight. I just kept the record on repeat. It became a habit from there forward to blog to this album, to write final papers to this album, to know I was a small part of the way through this album when a child starts to sing about a frog. I can't tell you the name or lyrics of any individual song on this album because it doesn't exist that way to me. It is just the album, circling through my headphones while I type things. I have since stopped going to cafés and am better for it.
14. Strange Mercy – St. Vincent

This one has less of a story. It's just a good album, right? I walked through Berlin, lost and half drunk listening to the guitar riffs and cooing voice. St. Vincent seems like an image consultant or something for indie rock women. She says "Cru-oo-u-oo-uel" and everyone claps. She plays a Fender Jaguar and stands in a certain way. I was surprised when the new album didn't feature a calculated color scheme and angle of her Miranda July-esque face and posture. She is the Miranda July of the "alternative" genre, and she seems to be okay with that, and everyone else also seems to be okay with that. I'm okay with that, and actually yeah, I'm pretty happy with that even.
13. Parallax – Atlas Sound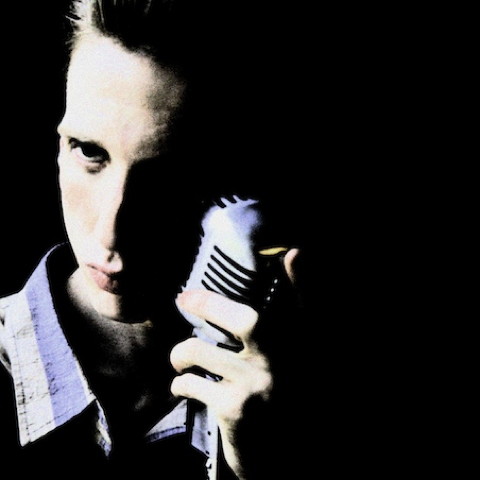 I've come to expect a certain thing when I listen to Bradford Cox. There's going to be some loopy guitar sounds and undertones drums and his voice is going to be enhanced with reverb singing lyrics he made up off the cuff and it's always going to sound a lot better on record than in person. When I saw Atlas Sound perform on a little stage at my university, he talked about how stupid he was and how he always wished he could've gone to a better school. His voice cracked and sounded like someone of ambiguous sexuality, probably someone who claimed asexuality, who would appear in an alternative style creative writing course in which one workshops his self instead of his writing and the class writes one great piece together, a manifesto they would call it, or some shit, and presents it as a flash mob performance art piece in Washington Square Park and then everyone gets drunk back at the professor's one bedroom Bushwick apartment. Cox was interviewed on some radio show in which he simply talked about death for ten minutes, recalling the witnessed decapitation of a childhood friend and car accidents and how he would steal girls' things and sniff them in high school. What I'm trying to say is I enjoy the album.
12. Tomboy – Panda Bear

Probably the most anticipated album of the year for me personally. Singles started dropping in summer 2010, and we were told to expect a full release late summer/early fall. Unfortunately, by the time the album did come out, sometime in March or April, the hype had all but died down. It lived up in many ways to what I'd wanted and in other ways fell short. I guess 12 is kind of a bad spot for the follow-up to what I considered the best album of the 2000s, one of the few I actually purchased and still listen to on vinyl regularly when I'm at my parents' house. I listened to the song "Surfer's Hymn" constantly, and notably, walking around the city one day on repeat as I tried to find a brand of salsa I'd had a week earlier. The song happens to be tied for my third-most played track of 2011 with Destroyer's "Savage Night at the Opera," behind Tyler the Creator's "Yonkers" and (again) Destroyer's "Chinatown." When I eventually looked up the lyrics to "Surfer's Hymn," I started listening to the song less frequently.
11. LIVELOVEA$AP – A$AP Rocky

I honestly don't care what anyone has to criticize about this album because it is simply one of the best hip hop debuts in the past several years. The songs are about looking good, getting women, smoking weed and sipping lean. It feels like an album because it is an album. Unlike many recent releases in the genre, it is not a bunch of songs and collaborations thrown together with singles all sorted out for release and designed to make money, etc. A$AP and his Harlem crew are about creating a solid, continuous piece of whatever. They are young, earnest, and really fucked up. I have played the album to chill. I have played it to party. On the subway, I lip-sync to the part when he yells "A TRILL NIGGA TO THE TRUEST SHOW YOU HOW TO DO THIS" and I play solitaire. I just like that A$AP likes to be honest and funny and doesn't seem as easily swayed and affected as his Odd Future counterparts. Even when they created beef, A$AP brushed it off, said he doesn't care, they have different priorities but he likes them and he's not a violent guy. That's pretty much what it takes to enter a competitive aesthetic community and the dude does it right.
10. The Soft Moon – The Soft Moon

I guess technically this came out in 2010, but nobody was talking about it or reviewing it until 2011, so I've included it here due to my high regard for the record. I downloaded this album sitting on the couch with my girlfriend sometime after New Years. I started playing it and said something about how much I liked it. She asked me to turn it off. A few weeks later she left the country and we broke up; later we would get back together. The night after we said goodbye, I got drunk at my friend's apartment in the Bronx and threw up a lot. I remember crying and speaking gibberish for a while, cell phone pressed into the my face's weak flesh. My friend, my oldest friend who I've known for almost eight years, walked me to the subway from where there remains only black until I woke up in my apartment seven hours later. A week or so passed. A different friend met me for burritos near Union Square. He mentioned a small concert he knew about, and we went to the venue, underground in some shitty flea-ridden venue, lapping along with the East River, my boots dipping into puddles of beer and melted snow. The Soft Moon came on and we stood at the front of the room with one of the record company's young employees—the friend of my friend—while loud music and light fixtures strobed into my gummy head. Two nights later I would be drinking in his Bushwick loft, feeling empty and confused, thinking that this was what my life might be like from there on out, but it wouldn't be. I never saw that friend of a friend again and didn't go to many more shows.
9. House of Balloons – The Weeknd

It was March. Was it March? I was drinking too much and not sleeping enough. Soon the lymph nodes in my neck would swell up and I would go through a number of blood tests before being diagnosed with mono. My lymph nodes would never fully reduce back to their original size. The songs started appearing on the Facebook walls. I looked for an illegal download and later realized it was a mixtape, free for everyone, available, encouraged. I listened on the subway and felt juiced up. I felt built up. I drank and sat on the subway and looked at books, the text of which my eyes could not register. I went back and forth. I listened when he asked "Why these niggas testing?" and asked myself the same question. I went to work and I then I quit my job. The album hung over the spring and then it was warm and my friend Noah was in my apartment and we were getting drunk and then we ended up on a rooftop. I was wearing a fleece zip-up jacket. When I awoke the next morning, my lymph nodes had grown larger still, my obsessive touching and measuring and prodding and probing, and I fear this feeling will never go away. When the songs played in Norway just a couple months ago I imagined myself falling asleep forever but not dying .
8. Dr. Lecter – Action Bronson

A white guy from Queens records a song about being fucking real and shit. People say he sounds like Ghostface. My friend sent me the video for "Shiraz" and I proceeded to watch it again and again, paying close attention to the conversation, the images of Italian deli meats, the weed, and the exchange in the park, during which Action agrees to sleep with an old woman who hasn't made love in years. He's an obese Armenian chef. I listened to the album for the first time one night after work, lying on my parents' couch. I listened to it driving to and from my girlfriend's house. In New York, everywhere I walked, I found Action Bronson stickers. The flute that comes in on "Shiraz" sounds so beautiful. Several months later I found myself drunk yelling for someone to put on Jethro Tull.
7. Crazy Clown Time – David Lynch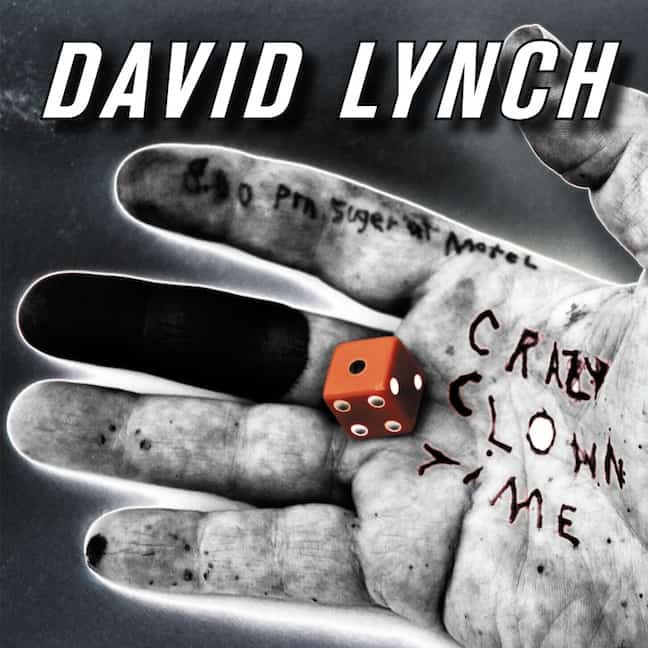 People are going to have problems with this. I mean, people have problems with this. It doesn't matter though. What does it matter? A year ago (years ago?), Lynch released an electronic song and everyone had an opinion—even no opinion at all; I don't doubt many of you had no opinion at all. The songs have no cohesion. They have no narrative arc. They sound like moments or emotions or the feeling in your elbows, mistakenly bumping into people while walking through a dark club, thirsty, and unsure where your girlfriend is, and hoping you will not have to throw up later. The songs just sound like David Lynch movies. They sound like the songs in David Lynch movies. I like that. I like those. I just want more of those anyway, so I like this album and like listening to this album.
6. The King of Limbs – Radiohead.

It was cold outside when Radiohead announced they'd be releasing an album. It leaked the day before it was due to release. I was at work and scrambled on a break to email myself a .zip file I had downloaded onto the manager's computer. At home that night I listened to the album several times. I made bets as to what score Pitchfork would give it. I predicted 9.1. That wasn't the score. My friend came to my apartment. We split a twelve-pack and ate burritos. We walked to the subway and then we were in Brooklyn at a birthday party. We drank 40 oz. bottles of Colt 45 and someone said to put on the album. People seemed to get silent, and as the album continued, conversation slowly began to pick up again. Everyone liked the album. Everyone liked everything.
5. Apocalypse – Bill Callahan

My girlfriend's birthday was approaching. My class on Monday morning was a mile or so away. My feet were cold because I always wear low-top Converse Chuck Taylor shoes unless it's raining in winter or snowing, and it was not raining. But the ground was wet and slippery and I picked up my pace. I had a package addressed to my girlfriend in my hand and my hands were in gloves—black gloves, the kind you buy at a dollar store; they had holes all through them, the same gloves I wore yesterday, I'll wear today, walking through the new winter, waiting for the weather forecast, waiting for the information on the day the airplane takes off, into the air and maybe it will never land. I dropped the package at the post office before class. I listened to Apocalypse. The album was about being American. I started to listen to the album every Monday on my long walk to class, and every Monday, as the air started to warm up, it seemed like the skies opened up. Every Monday after that one it rained and every time I walked I listened to the album and Callahan would say "America" repeatedly. I bought a kombucha every Monday and a fruit and one time a bottle of Zinc tablets, which I would later throw away as I suspected they gave me terrible headaches, especially after work on the farm that summer on the way to my girlfriend's house.
4. Take Care – Drake

Every song is a fucking hit.
3. Bon Iver, Bon Iver – Bon Iver

I didn't like the first Bon Iver album. I thought it was pussy shit. I thought he sang like a bitch and played music like a bitch and his lyrics were for girls and the title of the record itself was ridiculous vagina juice. Then he released an EP in which he Auto-Tuned his voice and sounded like a pussy bitch retard shitass. Needless to say, when my girlfriend told me how much she liked the new Bon Iver, I was pretty reluctant to check it out. Even the name of the band is stupid. What is that even? Is it French? I hope it's not French, though I have a weird feeling it has something to do with French. Goddamn, I didn't want to like the album, but I did. I loved it. I listened to it on the farm for the first time. It was early and my boots were wet from the grass. I put my hands in the dirt and I hoed at the dirt, digging the weeds out with the weak blade. The songs came and went and then came back. There were horns and I couldn't understand anything he was saying but it didn't seem nearly as sentimental or cheesy, and maybe it was, I really don't know, and there was guitar and strings and movement and drums and when the album ended, I played it again. As I drove to my girlfriend's that night, I played the album again and fell asleep a little. Sometimes that summer, and every summer, when I was at work, I would cry for a few seconds at a time, sometimes several times a week.
2. Father, Son, Holy Ghost – Girls

When I first arrived in Berlin, I didn't sleep for 36 hours. After that I couldn't sleep for more than a few without waking up entirely unable to recede back into unconsciousness. It wasn't that I felt rested—I didn't. I slept probably 30 hours total my first week in the city, whereas I usually average about nine hours of sleep a night. By the tenth day, I'd fully relapsed into the mono of five months earlier. My lymph nodes bulged, I lay in bed with a burning headache. I flipped through pages of Underworld and watched episodes of Breaking Bad while peers went out clubbing, traveled to Hamburg, drank themselves under the table. My day's work consisted of walking slowly to the grocery store to buy soup and vegetables. On these walks I put on Girls' new album and felt more alone than ever. I emailed my girlfriend, drank water, took many large vitamins provided by a doctor. The headaches eventually went away, but I kept listening to the songs. They were about feeling bad and feeling good and wanting love and sex but not really wanting love or sex. I don't know. I'm about that I guess. Celibate for fourth months. In Sweden, we talked about how Girls' songs sound like songs already recorded and how we liked that. Songs came on the radio and they sounded the same.
1. Kaputt – Destroyer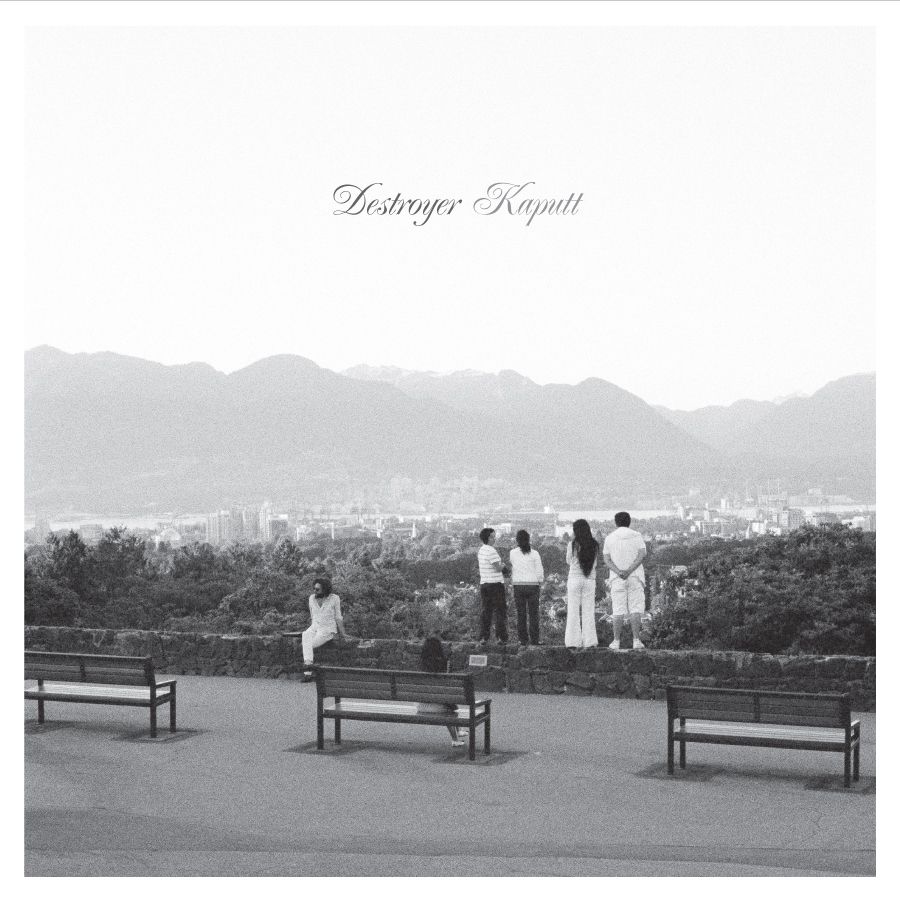 "Kaputt" is German for broken. I guess I always knew that, but when I was studying in Berlin, I learned that. Learning something is different than knowing something, I'm pretty sure. Before she left, last fall, fall 2010, or early winter 2010, when it was cold in 2010, my girlfriend and I got in a series of fights. One ended, I remember, with me walking out of the apartment announcing that I was going to buy us ice cream. I listened to "Notorious Lightning" and "The Sublimation Hour" on my way to and back from Sundaes and Cones. When I returned home, I found her in pajamas lying in my bed. She thanked me for the ice cream and it was pretty expensive stuff. I think we watched a movie then. Maybe we had sex. After that we didn't fight, and then a month or so later she left. Kaputt was released almost immediately following our breakup. I listened to it everyday for many days. I sort of wandered around my neighborhood. I never entered a Dean & Deluca without my girlfriend. In fact, I don't think we ever even bought anything from a Dean & Deluca, but I seem to hold high regard for my memories of us inside them in the fall of 2010. There wasn't a Dean & Deluca in my neighborhood if that's what you're thinking, but a twenty-minute walk away you could bathe in that stuff. I rode the subway to my sister's apartment near Central Park a lot, but I never entered Central Park either. I didn't go to my favorite pizza place, and I only got sushi once or twice in those next few months. We used to get sushi every week. Sometimes multiple times a week. I drank a lot of PBR and almost nothing else. One day in October we'd laid a blanket out in Central Park and read separate things and then my sister and her husband and their dog came over and we all hung out. I ate more hamburgers than ever before. I gained weight, which I'd lose after the mono and while working on the farm. One weekend I was at my parents' house and listened to "Savage Night at the Opera" in the car on the way to a dentist's appointment. My friends and I got tickets to see Destroyer. As the concert approached, it didn't seem like any of us were interested in going anymore. I met them in Brooklyn and we smoked weed and drank beer. We ate burritos and there was basketball on TV. At the concert we stood there, and an obese teen kept yelling something about Dan Bejar. One of my friends walked away and did not return for several minutes. He did, though, with a bottle of water. I don't remember what happened after that. Sometimes we'd go to a deli near that venue and drink beers, but I doubt we did that night. I didn't really like the band's live performance, but that's not what this is about.
Tags: 2011, best of lists
34 Comments