Matthew Simmons
Damn.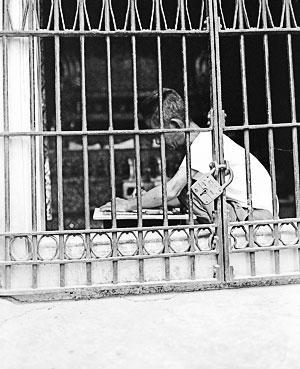 Here's something to read:
"The young ones called each other out from their cells. Set to set, block to block, nation to nation. They called each other soldier. Six pop, five drop, nines and gats and gauges. Greetings and threats indistinguishable in the voices of monster children."

—Firework, Eugene Marten, Tyrant Books
So, this is from the galley, which arrived on my desk at work today. I read the first 20 or so pages in a doctor's waiting room. The first pages take place in a jail.
When you get a galley, it reminds you—the reader—that it is an uncorrected proof, and that some small changes may be made, and that you should check with the publicity department or the finished book before quoting from it somewhere.
I didn't do that. I'm not going to do that. Read that paragraph—what would you change?
Seriously, Gian. If you change anything in that paragraph, I'm coming for your ass.
Tags: eugene marten, firework
43 Comments