October 28th, 2008 / 7:36 pm
Presses
Matthew Simmons
Small Beer Press Sale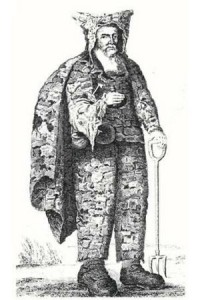 I wish I had seen this a little sooner. If you go to the Small Beer Press website and place an order, they will donate 20% of the proceeds to Barack Obama's presidential campaign.
Possibly, this is moot. Obama is way up and has lots of money. And the election is next week. And. And. And.
But you might as well do it because the books are all also on sale. For $264 you can have hardcover copies of everything they have published.
For $78, you can have everything they published in 2008.
Even if you are apolitical, you should consider buying stuff. Small Beer Press rules. Recommendations after the jump.
Alan DeNiro's Skinny Dipping in the Lake of the Dead includes an excellent story called "Child Assassin," which was originally published by One-Story. It's a deeply disturbing story, and one I loved. It begins
No one knew what to call him, which suited him perfectly well, because he liked to kill babies, and it was better not to have a name attached to such acts. Most of the babies he killed were the sons and daughters of high-level bureaucrats from around the world. He liked to strangle and not cut; in fact, he was quite afraid of knives and never had a barber shave him.
Small Beer put out an anthology called Trampoline that includes a story called "King of Spain." It was written by Dave Shaw. The narrator is dying of bone cancer, and he has a monkey. I love this one as well, and once typed out the entire thing. Ed Park is in this anthology as well. And a writer named Chris Rowe has a story about a man who builds a boat out of wine corks, which actually happened.
The novel Perfect Circle by Sean Stewart is very good, and includes a line about the amount of eye liner one must wear to be fired from Galleria Men's Warehouse. REM is referenced in the title and the story itself. There are ghosts and a man named Dead Kennedy.
Carol Emshwiller's work is quite good. I'm partial to the novel The Mount, a story about human beings as horses for a tiny race of aliens who have conquered the Earth. It has an old-school science fiction sort of tone to it, ignoring scientific accuracy and the familiar sci-fi deus ex machina solutions in favor of story-telling. The narrator is one of the alien's mounts.
Kelly Link's books are quite good, too. I like Magic for Beginners a little better. But not much.
Meet Me in the Moon Room by Ray Vukcevich is one of my favorite books. Ever. I interviewed Ray here. When I was the web editor at Monkeybicycle, Ray sent me this story. Blake once blogged about Stanley Crawford, and asked him to be his grandfather. In that spirit, Ray, be my uncle.
Tags: Cheap books, Obama, Small Beer Press
80 Comments