December 17th, 2012 / 3:20 pm
Random
Christopher Higgs
Holiday Shopping Guide: Fiction Recommendations

Last week I did a Nonfiction Shopping Guide. Now I've got this list of fiction titles published in 2012, for all you last minute shoppers.
Like the previous list, I'm going to select twenty titles. And I'll present them in no particular order.
These obviously represent my own interests and therefore omit plenty of titles I'm sure were great.
Also, I omitted titles by HTMLGIANT crew, despite the fact that a bunch of us have really awesome works of fiction out this year.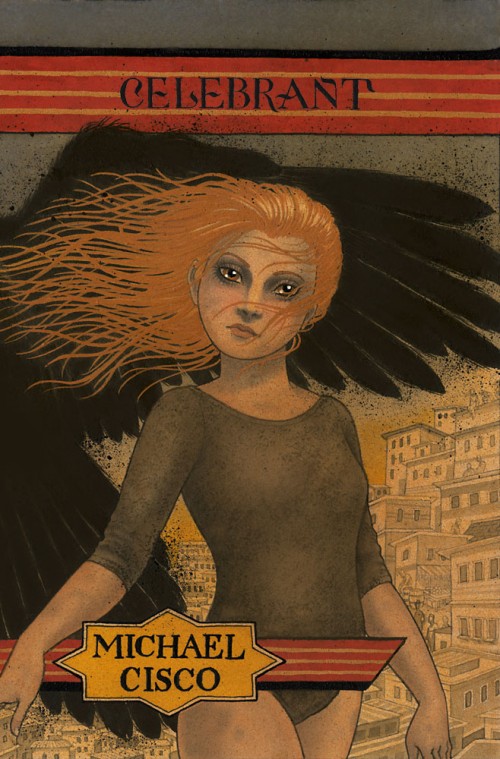 Celebrant

by Michael Cisco
The latest novel from Michael Cisco (The Narrator, 2010, The Great Lover, 2011), Celebrant is the story of deKlend's search for the mystical city of Votu, where time runs backwards, deified robots arise naturally in the mountains like mysterious rock formations, and gangs of vagrant orphan girls scavenge for survival whilst engaging in strange rivalries and alliances.

With a Miyazaki-like sweep of fantasy, and the Calvinoesque imaginative appeal of a guidebook to another world, this initiatory novel of reincarnation, pilgrimage, and discovery, experiments with other ways of locating yourself.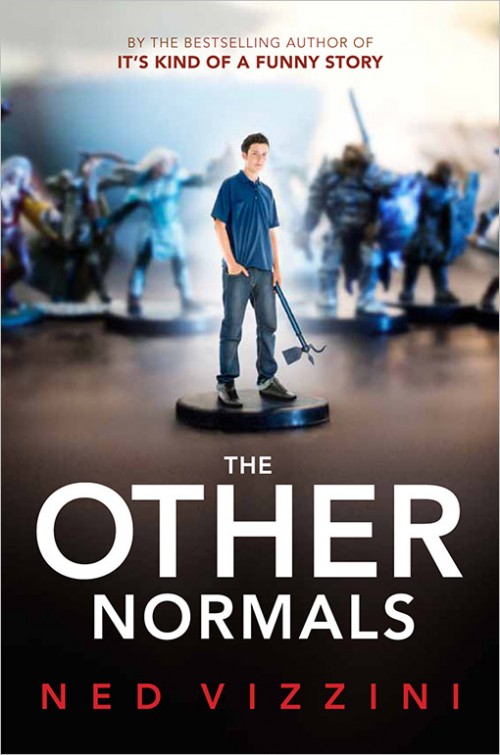 The Other Normals

by Ned Vizzini
Given the chance, fifteen-year-old Peregrine "Perry" Eckert would dedicate every waking moment to Creatures & Caverns, an epic role-playing game rich with magical creatures, spell casting, and deadly weapons. The world of C&C is where he feels most comfortable in his own skin. But that isn't happening—not if his parents have anything to do with it. Concerned their son lacks social skills, they ship him off to summer camp to become a man. They want him to be outdoors playing with kids his own age and meeting girls—rather than indoors alone, with only his gaming alter ego for company. Perry knows he's in for the worst summer of his life.

Everything changes, however, when Perry gets to camp and stumbles into the World of the Other Normals. There he meets Mortin Enaw, one of the creators of C&C, and other mythical creatures from the game, including the alluring Ada Ember, whom Perry finds more beautiful than any human girl he's ever met. Perry's new otherworldly friends need his help to save their princess and prevent mass violence. As they embark on their quest, Perry realizes that his nerdy childhood has uniquely prepared him to be a great warrior in this world, and maybe even a hero. But to save the princess, Perry will have to learn how to make real connections in the human world as well.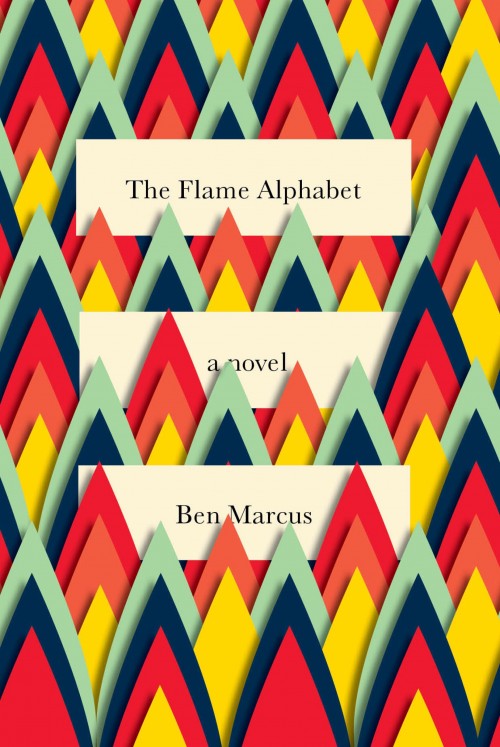 The Flame Alphabet

by Ben Marcus
A terrible epidemic has struck the country and the sound of children's speech has become lethal. Radio transmissions from strange sources indicate that people are going into hiding. All Sam and Claire need to do is look around the neighborhood: In the park, parents wither beneath the powerful screams of their children. At night, suburban side streets become routes of shameful escape for fathers trying to get outside the radius of affliction.

With Claire nearing collapse, it seems their only means of survival is to flee from their daughter, Esther, who laughs at her parents' sickness, unaware that in just a few years she, too, will be susceptible to the language toxicity. But Sam and Claire find it isn't so easy to leave the daughter they still love, even as they waste away from her malevolent speech. On the eve of their departure, Claire mysteriously disappears, and Sam, determined to find a cure for this new toxic language, presses on alone into a world beyond recognition.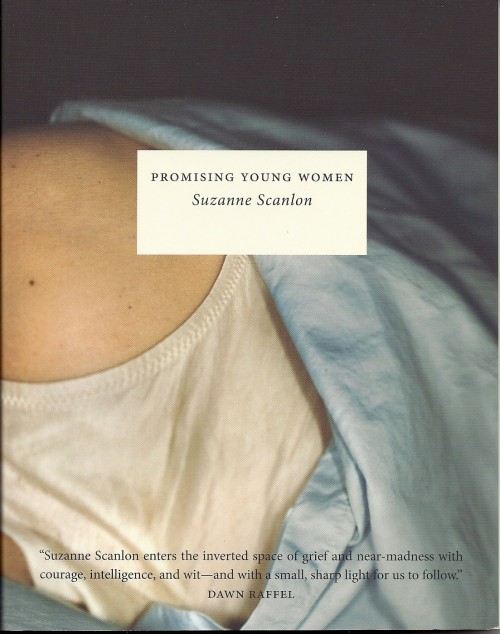 Promising Young Women

by Suzanne Scanlon
A series of fragmentary tales tells the story of Lizzie, a young woman who, in her early twenties, unexpectedly embarks on a journey through psychiatric institutions, a journey that will end up lasting many years. With echoes of Sylvia Plath, and against a cultural backdrop that includes Shakespeare, Woody Allen, and Heathers, Suzanne Scanlon's first novel is both a deeply moving account of a life of crisis and a brilliantly original work of art.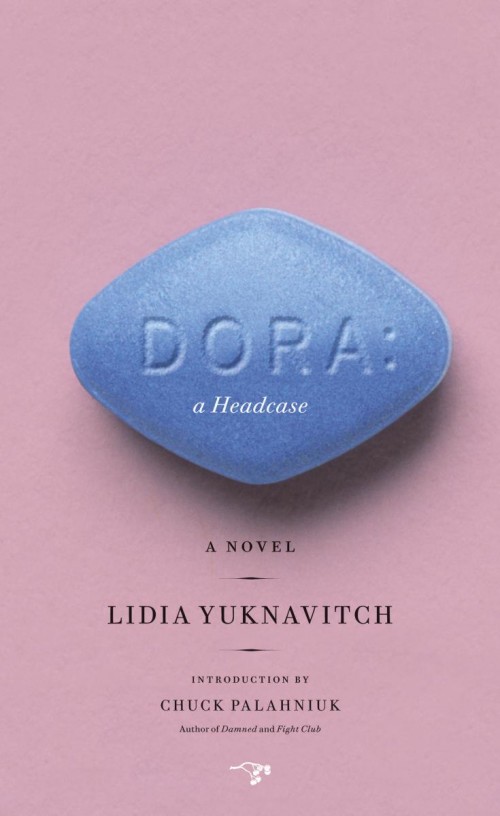 Dora: A Headcase

by Lidia Yuknavitch
Dora: A Headcase is a contemporary coming-of-age story based on Freud's famous case study—retold and revamped through Dora's point of view, with shotgun blasts of dark humor and sexual play.

Ida needs a shrink . . . or so her philandering father thinks, and he sends her to a Seattle psychiatrist. Immediately wise to the head games of her new shrink, whom she nicknames Siggy, Ida begins a coming-of-age journey. At the beginning of her therapy, Ida, whose alter ego is Dora, and her small posse of pals engage in "art attacks." Ida's in love with her friend Obsidian, but when she gets close to intimacy, she faints or loses her voice. Ida and her friends hatch a plan to secretly film Siggy and make an experimental art film. But something goes wrong at a crucial moment—at a nearby hospital Ida finds her father suffering a heart attack. While Ida loses her voice, a rough cut of her experimental film has gone viral, and unethical media agents are hunting her down. A chase ensues in which everyone wants what Ida has.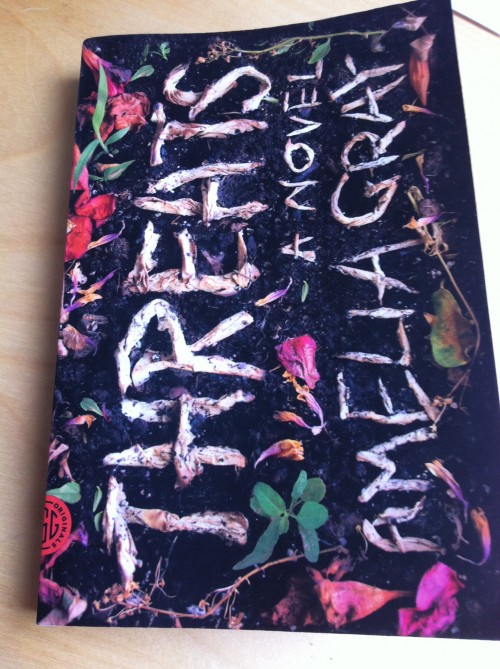 Threats

by Amelia Gray
David's wife is dead. At least, he thinks she's dead. But he can't figure out what killed her or why she had to die, and his efforts to sort out what's happened have been interrupted by his discovery of a series of elaborate and escalating threats hidden in strange places around his home—one buried in the sugar bag, another carved into the side of his television. These disturbing threats may be the best clues to his wife's death:

CURL UP ON MY LAP. LET ME BRUSH YOUR HAIR WITH MY FINGERS. I AM SINGING YOU A LULLABY. I AM TESTING FOR STRUCTURAL WEAKNESS IN YOUR SKULL.

Detective Chico is also on the case, and is intent on asking David questions he doesn't know the answers to and introducing him to people who don't appear to have David's or his wife's best interests in mind. With no one to trust, David is forced to rely on his own memories and faculties—but they too are proving unreliable.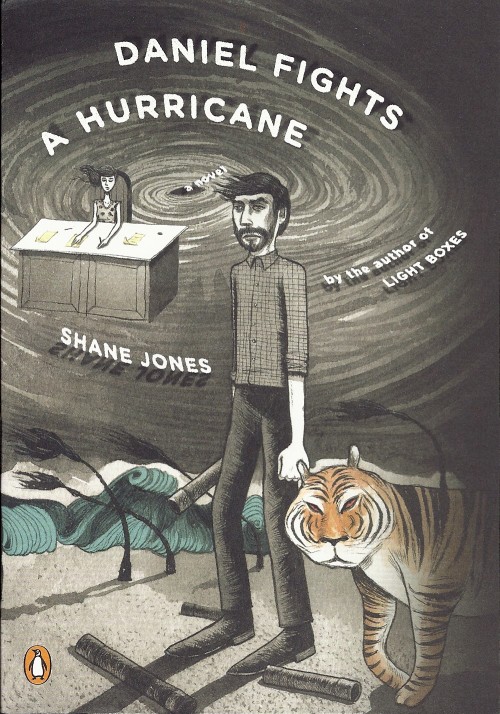 Daniel Fights a Hurricane

by Shane Jones
Ever since he was a boy, Daniel Suppleton has been deathly afraid of hurricanes, which he fears will arrive suddenly and reduce everyone he knows and loves to trembling skeletons. Retreating to live in a tipi in the woods, Daniel battles demons real and imagined. As his ex-wife, Karen, frantically searches for him, the long-awaited hurricane finally hits, and Daniel must find a way to save them both. Haunting, mesmerizing, and beautifully written, Daniel Fights a Hurricane is an affecting, original novel of love and loss, marriage and friendship, by a rising young talent.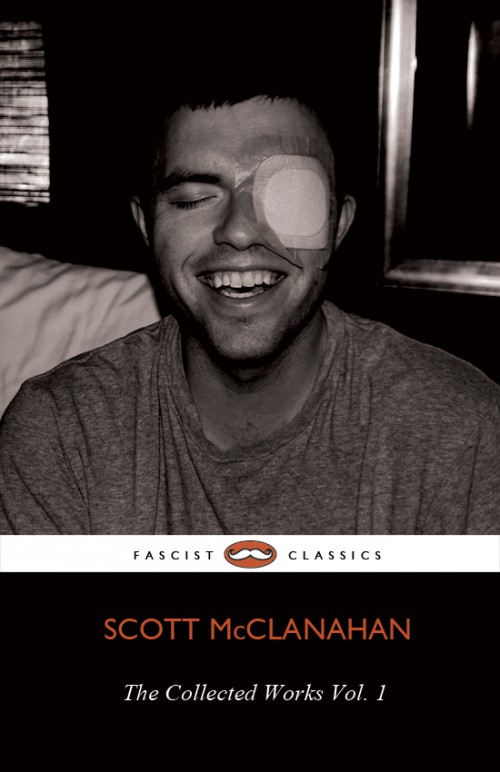 The Collected Works of Scott McClanahan Vol. 1

by Scott McClanahan
"Scott McClanahan is a powerful, exceptional writer, and the overall effect of reading his deceptively simple stories is like getting hit in the head by a champion cage fighter cranked up on meth that was cooked in a trailer without running water in some Kentucky backwoods where people sing murder ballads to their children to put them to sleep." –DONALD RAY POLLOCK, author of The Devil All the Time

"He might be one of the great southern storytellers of our time." –VOL. 1 BROOKLYN

"When I discovered the stories of Scott McClanahan last year, I was instantly enthralled with his natural storytelling voice and freaky funny tales. There's no pretense to Scott's work. It's like you're just dropped right into the middle of these fantastic and true stories. It's like a sweet blend of my favorite southern writers, Larry Brown and Harry Crews. Reading McClanahan is like listening to a good friend telling you his best real-life stories on your back porch on a humid night. And you both got a nice whiskey buzz going." –KEVIN SAMPSELL, author of A Common Pornography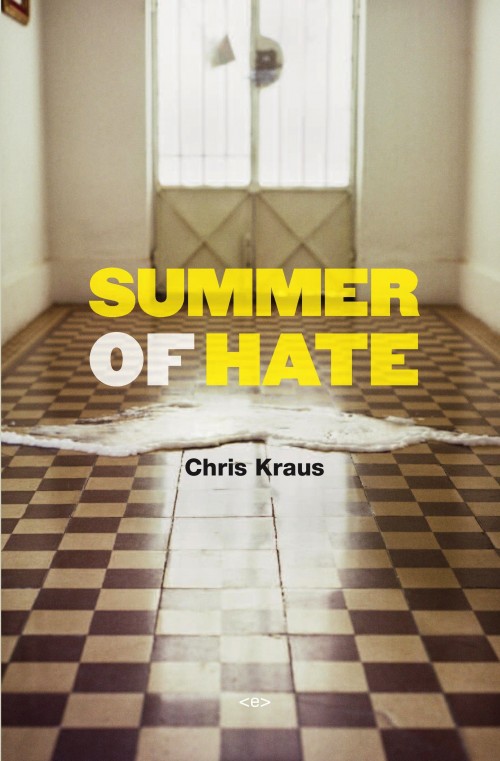 Summer of Hate

by Chris Kraus
Waking up from the chilling high of a near-death sex game, Catt Dunlop travels to Albuquerque in 2005 to reinvest some windfall real-estate gains and reengage with something approximating "real life." Aware that the critical discourse she has used to build her career as a visiting professor and art critic is really a cipher for something else, she hopes that buying and fixing slum buildings will bring her more closely in touch with American life than the essays she writes.

In Albuquerque, she becomes romantically involved with Paul Garcia, a recently sober ex-con who has just served sixteen months in state prison for defrauding Halliburton Industries, his former employer, of $873. Almost forty years old, Paul is highly intelligent but has only been out of New Mexico twice. He has no information. With Catt's help, he makes plans to attend UCLA, only to be arrested on a ten-year-old bench warrant en route.

Caught in the nightmarish Byzantine world of the legal system, Catt and Paul's empathic attempts to save each other's lives seems doomed to dissolve. Summer of Hate is a novel about flawed reciprocity and American justice, recording recent events through the prism of a beleaguered romance. As lucid and trenchant as ever, Kraus in her newest novel reminds us that the writer can be a first responder of sorts when power becomes invisible, or merely banal.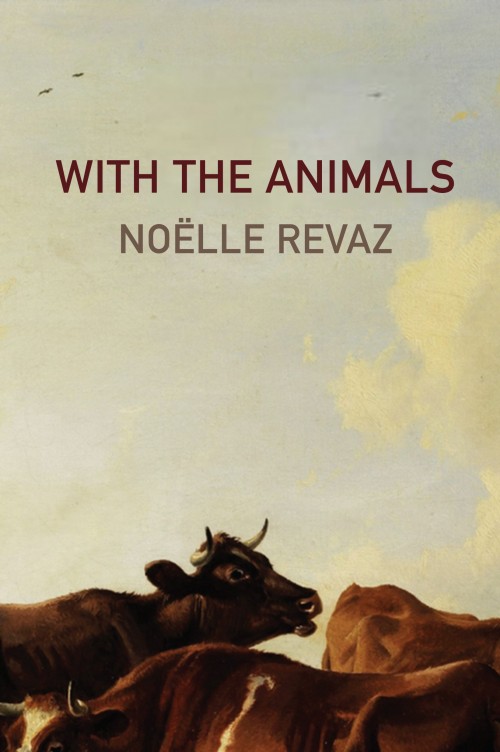 With the Animals

by Noëlle Revaz
With the Animals, Noelle Revaz's shocking debut, is a novel of mud and blood whose linguistic audaciousness is matched only by its brutality, misanthropy, and gallows humor which paint a portrait of masculinity gone mad.

Considered the standard-bearer for the great Franco-Swiss literary tradition, exemplified by authors such as Jacques Chessex and C. F. Ramuz, Noëlle Revaz may also remind English-language readers of Louis-Ferdinand Céline: With the Animals, her shocking debut, is a novel of mud and blood whose linguistic audaciousness is matched only by its brutality, misanthropy, and gallows humor. Narrated by the singular Paul—a violent, narrow-minded farmer whose unceasing labor leaves him with more love for his livestock than his family—With the Animals is at once a fantastically exaggerated and entirely honest portrait of masculinity gone mad. With his mute and detested wife and children huddled at his side, Paul is only roused from his regimen of hard labor and casual cruelty when a farmhand, Georges, comes to work on his property for the summer. His sovereignty seemingly threatened, an element of unwanted humanity now injected into his universe, Paul's little kingdom seems ripe at last for a revolution.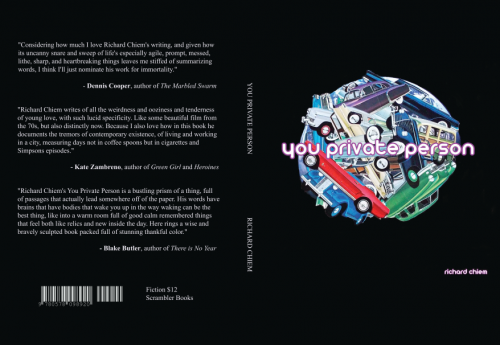 You Private Person
by Richard Chiem
"Considering how much I love Richard Chiem's writing, and given how its uncanny snare and sweep of life's especially agile, prompt, messed, lithe, sharp, and heartbreaking things leaves me stiffed of summarizing words, I think I'll just nominate his work for immortality." —Dennis Cooper

"Richard Chiem writes of all the weirdness and ooziness and tenderness of young love, with such lucid specificity. Like some beautiful film from the 70s, but also distinctly now. Because I also love how in this book he documents the tremors of contemporary existence, of living and working in a city, measuring days not in coffee spoons but in cigarettes and Simpsons episodes."—Kate Zambreno

"Richard Chiem's YOU PRIVATE PERSON is a bustling prism of a thing, full of passages that actually lead somewhere off of the paper. His words have brains that have bodies that wake you up in the way waking can be the best thing, like into a warm room full of good calm remembered things that feel both like relics and new inside the day. Here rings a wise and bravely sculpted book packed full of stunning thankful color."—Blake Butler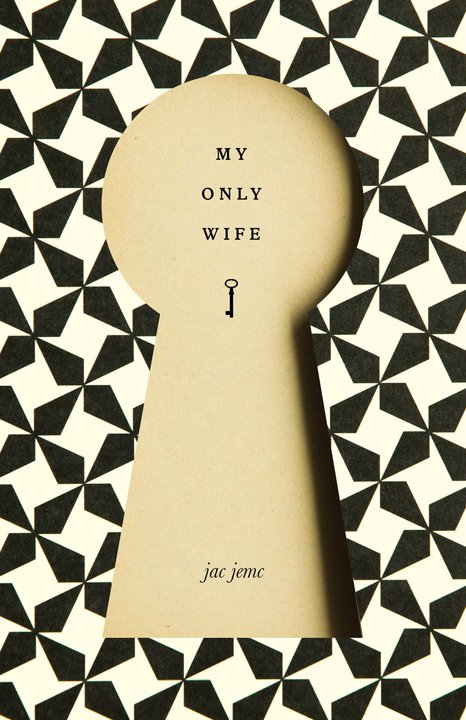 My Only Wife

by Jac Jemc
Ten years ago the narrator unlocked the door of a wrecked apartment, empty of any trace of his wife. As stunning as her disappearance is his response. He freezes on the facts of her, haunting his recollections. This is the story of a man unable to free himself enough from the idea of a woman to try to find her.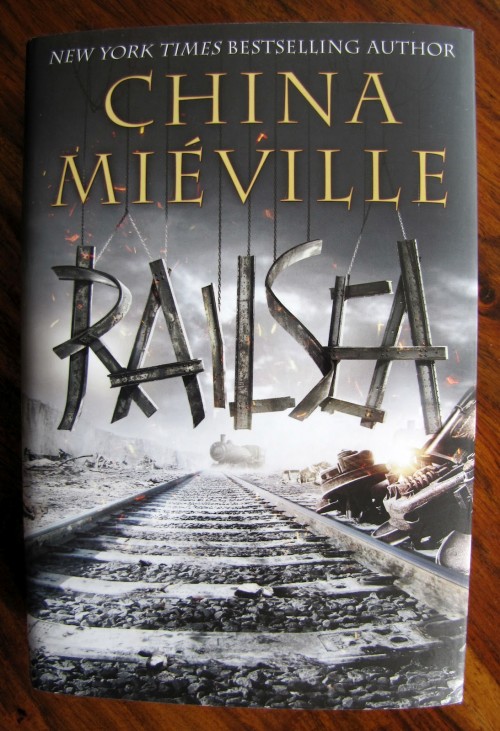 Railsea

by China Miéville
On board the moletrain Medes, Sham Yes ap Soorap watches in awe as he witnesses his first moldywarpe hunt: the giant mole bursting from the earth, the harpoonists targeting their prey, the battle resulting in one's death and the other's glory. But no matter how spectacular it is, Sham can't shake the sense that there is more to life than traveling the endless rails of the railsea–even if his captain can think only of the hunt for the ivory-coloured mole she's been chasing since it took her arm all those years ago. When they come across a wrecked train, at first it's a welcome distraction. But what Sham finds in the derelict—a series of pictures hinting at something, somewhere, that should be impossible—leads to considerably more than he'd bargained for. Soon he's hunted on all sides, by pirates, trainsfolk, monsters and salvage-scrabblers. And it might not be just Sham's life that's about to change. It could be the whole of the railsea.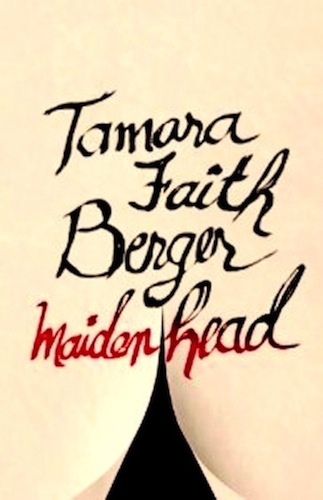 Maidenhead

by Tamara Faith Berger
'Maidenhead is a mesmerizing and important novel, lying somewhere between the wilds of Judy Blume, Girls Gone Wild, and Michel Foucault. It's a thrilling, brilliant, and really hot place to be.' — Sheila Heti, Globe and Mail

On a mangy beach in Key West, sixteen-year-old Myra meets Elijah, a Tanzanian musician twice her age. Trapped on a Spring Break family vacation, Myra longs to lose her virginity to Elijah, and is shocked to learn he lives with Gayl, a secretive, violent woman with a strange power over him.

When Myra and her splitting-up family return home, she falls in with a pot-smoking anarchist crowd. But when Gayl and Elijah follow her north, she walks willingly into their world, engaging in more and more abject sexual games.

As Myra enters unfamiliar worlds of sex, porn, race and class, she explores territories unknown in herself. Maidenhead traverses the desperate, wild spaces of a teenage girl's self-consciousness.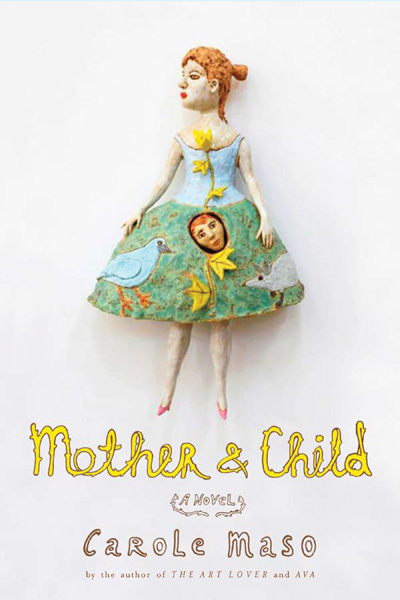 Mother and Child

by Carole Maso
A mediation on life and death, being and non-being, and the intense mystery and beauty of existence, Maso's new novel follows a mother and child as they roam through wondrous and increasingly dangerous psychic and physical terrain A great wind comes, an ancient tree splits in half and a bat, or is it an angel, enters the house where the mother and child sleep, and in an instant a world of relentless change, of spectacular consequences, of submerged memory, and uncanny intimations is set into motion.

It is as if a veil has lifted, and what was once hidden is now in plain sight in all its splendor and terror as the mother and child are asked to bear enormous transformations and a terrible wisdom almost impossible to fathom. As the outside can no longer be separated from the inside, nor dream from reality, the mother and child continue, encountering along the way all kinds of characters and creatures as they move through a surreal world of grace and dread to the end.

The bond between Mother and Child is untouchable, unrealizable until it is lost, and this meditation pushes the envelope, inching ever closer to touching it, to realizing it.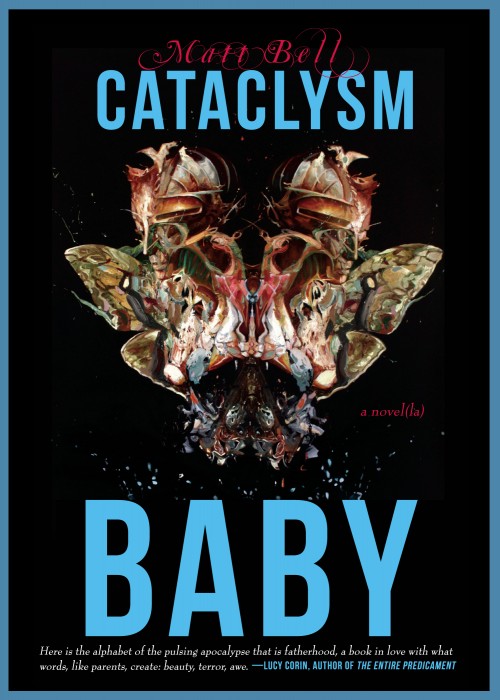 Cataclysm Baby

by Matt Bell
Beset with environmental disaster, animal-like children, and the failure of traditional roles, the twenty-six fathers of Cataclysm Baby raise their desperate voices to reveal the strange stations of frustrated parenthood, to proclaim familial thrashings against the fading light of our exhausted planet, its glory grown wild again. As the known world disappears, these beleaguered and all-too-breakable men cling ever tighter to the duties of an unrecoverable past, even as their children rush ahead, evolve away. Unflinching in the face of apocalypse and unblinking before the complicated gaze of parental love, Matt Bell's Cataclysm Baby is a powerful chronicle of our last days, and of the tentative graces that might fill the hours of our dusk.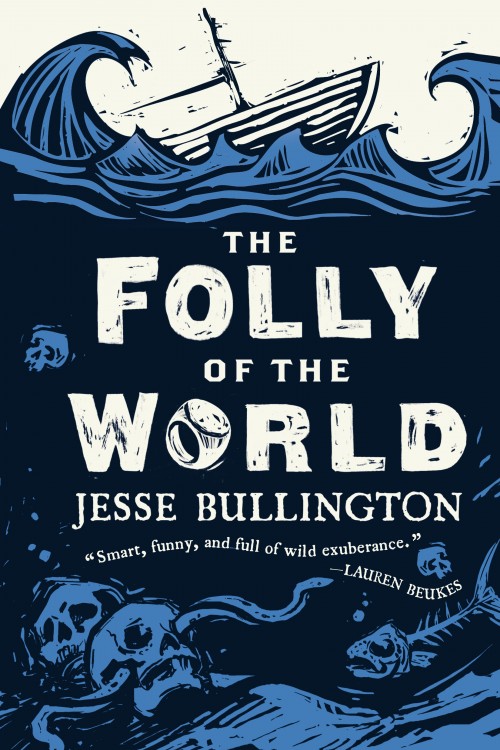 The Folly of the World

by Jesse Bullington
On a stormy night in 1421, the North Sea delivers a devastating blow to Holland: the Saint Elizabeth Flood, a deluge of biblical proportions that drowns hundreds of towns, thousands of people, and forever alters the geography of the Low Countries. Where the factions of the noble Hooks and the merchant Cods waged a literal class war but weeks before, there is now only a nigh-endless expanse of grey water, a desolate inland sea with moldering church spires jutting up like sunken tombstones. For a land already beleaguered by generations of civil war, a worse disaster could scarce be imagined.

Yet even disaster can be profitable, for the right sort of individual, and into this flooded realm sail three conspirators: a deranged thug at the edge of madness, a ruthless conman on the cusp of fortune, and a half-feral girl balanced between them.

With The Folly of the World, Jesse Bullington has woven an extraordinary new tale of the depraved and the desperate.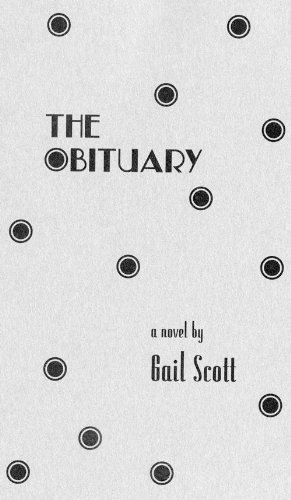 The Obituary

by Gail Scott
In order to traverse a city where identity is tagged by accent, Rosine, Gail Scott's part-Indigenous protagonist, performs an ever-shifting amalgam, ventriloquizing often suspect voices, both contemporaneous and ancestral. Her inability to claim a legacy becomes a trajectory of disjunctions where place, language, and race are lived through in the most detailed ways, fostering schisms that challenge what narrative has come to mean under the rubric of the "novel." Though a mystery, possibly involving murder, THE OBITUARY is less a whodunit than an investigation of who speaks when "one" speaks.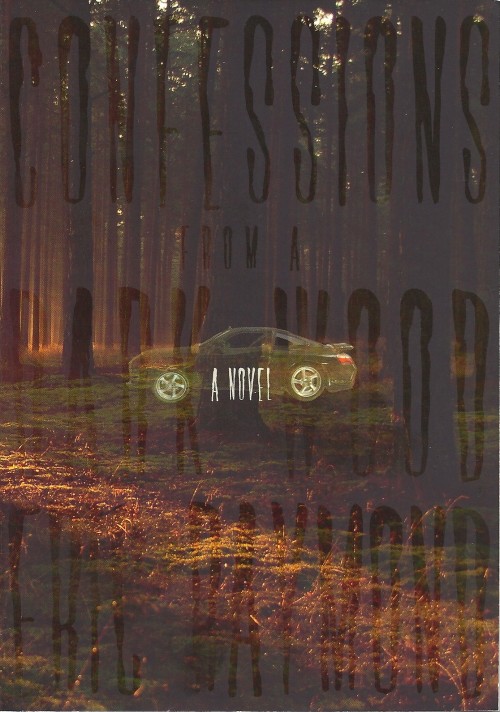 Confessions from a Dark Wood

by Eric Raymond
You have received a business card.
It invites you into the world of global capital brand management consultancy.

Prepare for pain.

You'll meet Nick, a hapless pawn in the world of global capital brand management consulting. And his girlfriend Sadie Parish, the first domestic suicide bomber. And his boss, emperor of b****t, Pontius J. LaBar. And PJ's dreaded orangutan. Their story is a hilarious, heartbreaking, painfully smart satire that guides you through the high dollar swamps of modern industry.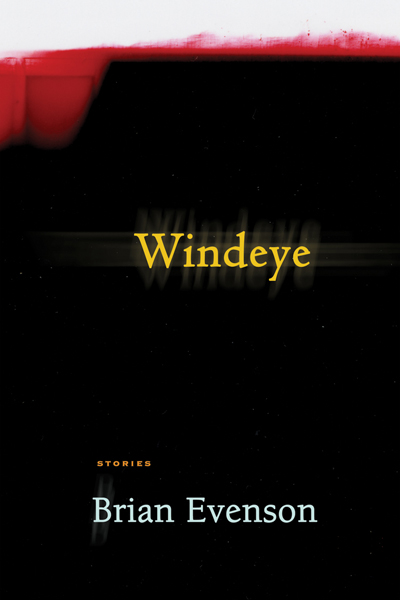 Windeye

by Brian Evenson
A woman falling out of sync with the world; a king's servant hypnotized by his murderous horse; a transplanted ear with a mind of its own—the characters in these stories live as interlopers in a world shaped by mysterious disappearances and unfathomable discrepancies between the real and imagined. Brian Evenson, master of literary horror, presents his most far-ranging collection to date, exploring how humans can persist in an increasingly unreal world. Haunting, gripping, and psychologically fierce, these tales illuminate a dark and unsettling side of humanity.
12 Comments