December 8th, 2012 / 3:05 pm
Random
Christopher Higgs
Holiday Shopping Guide: Nonfiction Recommendations
An absolute ton of killer nonfiction titles got published in 2012. In fact, when it comes time to reveal my "Ten Best Books of 2012" it's likely that half (if not more) of my choices will be nonfiction.
For the purposes of this post, I'm going to select twenty titles. And I'll present them in no particular order. These obviously represent my own interests (film, philosophy, fashion, art, music, and literature) and therefore omit plenty of titles I'm sure were great, but fall outside my purview: politics, economics, etc.
If you're like me and haven't even begun shopping yet, hopefully this list will help you find something for someone.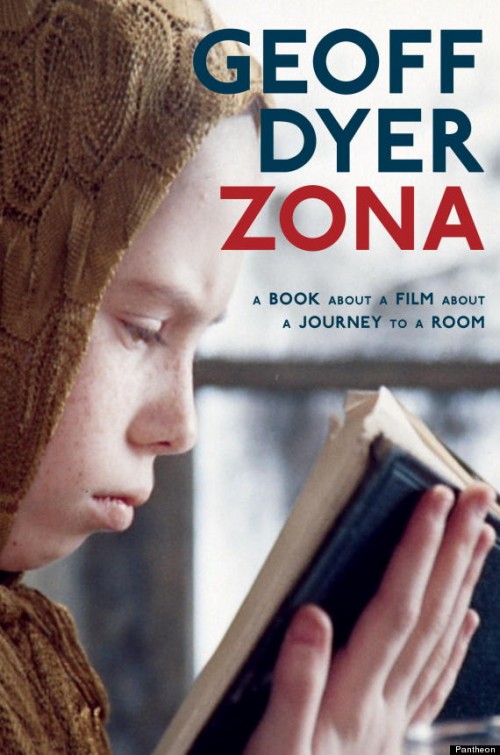 Zona: A Book About a Film About a Journey to a Room

by Geoff Dyer
In Zona, Geoff Dyer attempts to unlock the mysteries of a film that has haunted him ever since he first saw it thirty years ago: Andrei Tarkovsky's Stalker, widely regarded as one of the greatest films of all time. ("Every single frame," declared Cate Blanchett, "is burned into my retina.") As Dyer guides us into the zone of Tarkovsky's imagination, we realize that the film is only the entry point for a radically original investigation of the enduring questions of life, faith, and how to live.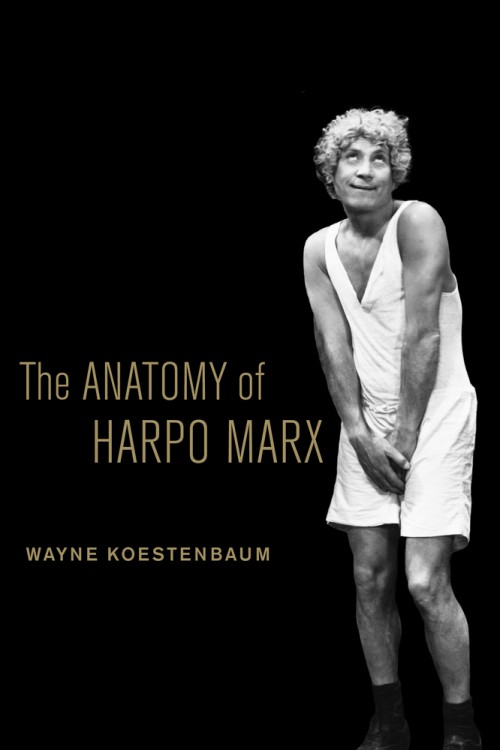 The Anatomy of Harpo Marx

by Wayne Koestenbaum
The Anatomy of Harpo Marx is a luxuriant, detailed play-by-play account of Harpo Marx's physical movements as captured on screen. Wayne Koestenbaum guides us through the thirteen Marx Brothers films, from The Cocoanuts in 1929 to Love Happy in 1950, to focus on Harpo's chief and yet heretofore unexplored attribute—his profound and contradictory corporeality. Koestenbaum celebrates the astonishing range of Harpo's body—its kinks, sexual multiplicities, somnolence, Jewishness, "cute" pathos, and more. In a virtuosic performance, Koestenbaum's text moves gracefully from insightful analysis to cultural critique to autobiographical musing, and provides Harpo with a host of odd bedfellows, including Walter Benjamin and Barbra Streisand.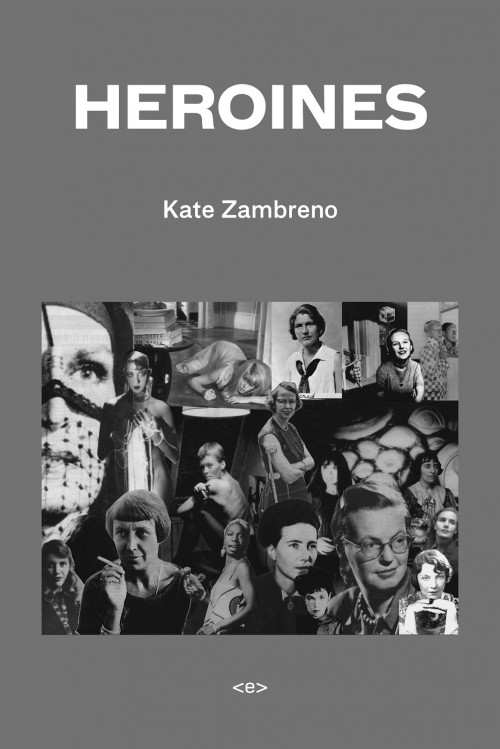 Heroines

by Kate Zambreno
In Heroines, Zambreno extends the polemic begun on her blog into a dazzling, original work of literary scholarship. Combing theories that have dictated what literature should be and who is allowed to write it–from T. S. Eliot's New Criticism to the writings of such mid-century intellectuals as Elizabeth Hardwick and Mary McCarthy to the occasional "girl-on-girl crime" of the Second Wave of feminism–she traces the genesis of a cultural template that consistently exiles female experience to the realm of the "minor" and diagnoses women for transgressing social bounds. "ANXIETY: When she experiences it, it's pathological," writes Zambreno. "When he does, it's existential." By advancing the Girl-As-Philosopher, Zambreno reinvents feminism for her generation while providing a model for a newly subjectivized criticism.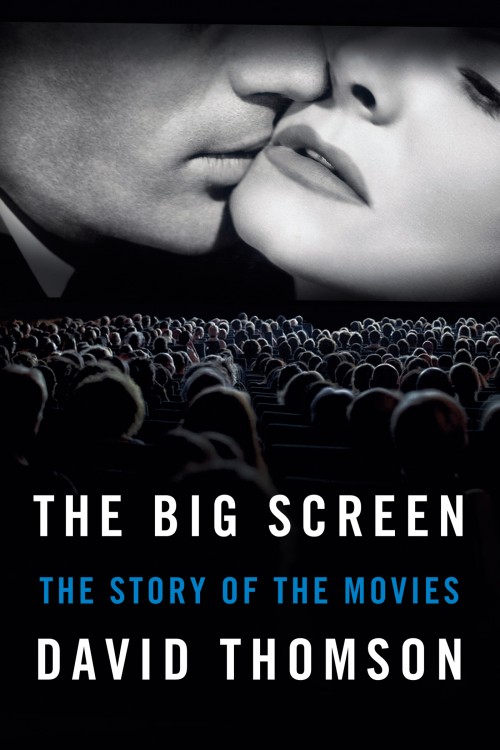 The Big Screen: The Story of the Movies

by David Thomson
The Big Screen is not another history of the movies. Rather, it is a wide-ranging narrative about the movies and their signal role in modern life. At first, film was a waking dream, the gift of appearance delivered for a nickel to huddled masses sitting in the dark. But soon, and abruptly, movies began transforming our societies and our perceptions of the world. The celebrated film authority David Thomson takes us around the globe, through time, and across many media—moving from Eadweard Muybridge to Steve Jobs, from Sunrise to I Love Lucy, from John Wayne to George Clooney, from television commercials to streaming video—to tell the complex, gripping, paradoxical story of the movies. He tracks the ways we were initially enchanted by movies as imitations of life—the stories, the stars, the look—and how we allowed them to show us how to live. At the same time, movies, offering a seductive escape from everyday reality and its responsibilities, have made it possible for us to evade life altogether. The entranced audience has become a model for powerless and anxiety-ridden citizens trying to pursue happiness and dodge terror by sitting quietly in a dark room.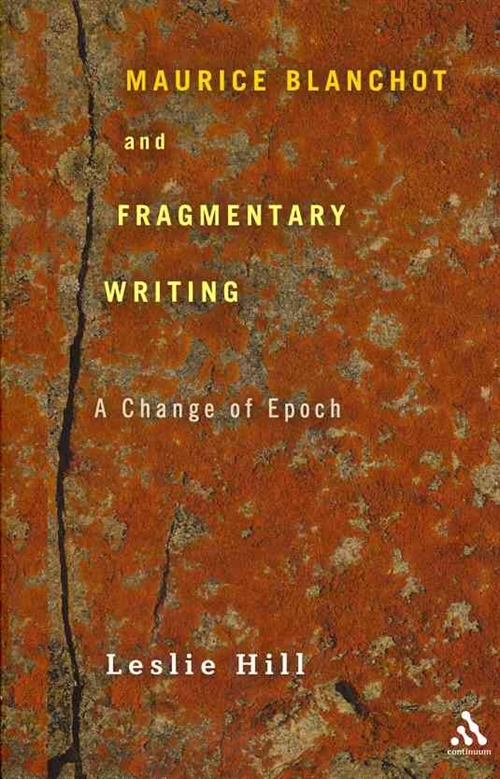 Maurice Blanchot and Fragmentary Writing: A Change of Epoch

by Leslie Hill
Writing in fragments is often held to be one of the most distinctive signature effects of Romantic, modern, and postmodern literature. But what is the fragment, and what may be said to be its literary, philosophical, and political significance? Few writers have explored these questions with such probing radicality and rigorous tenacity as the French writer and thinker Maurice Blanchot.

For the first time in any language, this book explores in detail Blanchot's own writing in fragments in order to understand the stakes of the fragmentary within philosophical and literary modernity. It attends in detail to each of Blanchot's fragmentary works (Awaiting Forgetting, The Step Not Beyond, and The Writing of the Disaster) and reconstructs Blanchot's radical critical engagement with the philosophical and literary tradition, in particular with Hegel, Nietzsche, Heidegger, Heraclitus, Levinas, Derrida, Nancy, Mallarmé, Char, and others, and assesses Blanchot's account of politics, Jewish thought, and the Shoah, with a view to understanding the stakes of fragmentary writing in Blanchot and within philosophical and literary modernity in general.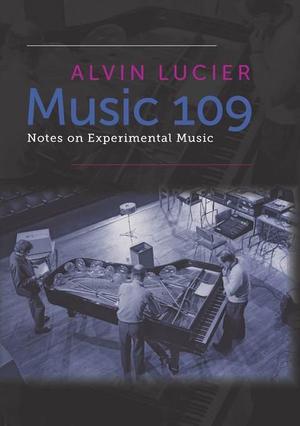 Music 109: Notes on Experimental Music

by Alvin Lucier
Composer and peformer Alvin Lucier brings clarity to the world of experimental music as he takes the reader through more than a hundred groundbreaking musical works, including those of Robert Ashley, John Cage, Charles Ives, Morton Feldman, Philip Glass, Pauline Oliveros, Steve Reich, Christian Wolff, and La Monte Young. Lucier explains in detail how each piece is made, unlocking secrets of the composers' style and technique. The book as a whole charts the progress of American experimental music from the 1950s to the present, covering such topics as indeterminacy, electronics, and minimalism, as well as radical innovations in music for the piano, string quartet, and opera. Clear, approachable and lively, Music 109 is Lucier's indispensable guide to late 20th-century composition. No previous musical knowledge is required, and all readers are welcome.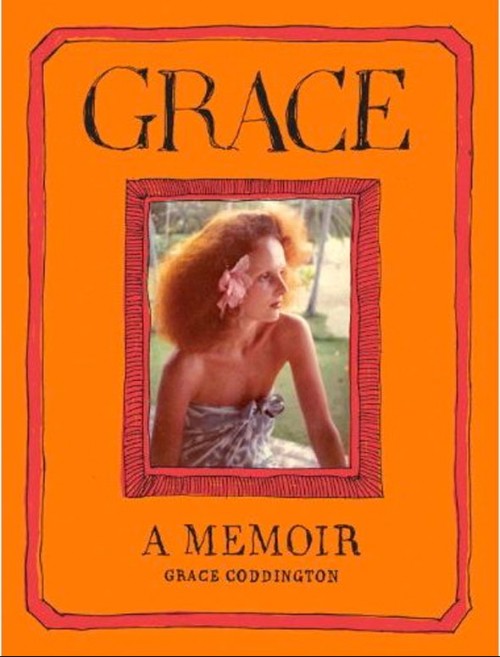 Grace: A Memoir

by Grace Coddington
Beautiful. Willful. Charming. Blunt. Grace Coddington's extraordinary talent and fierce dedication to her work as creative director of Voguehave made her an international icon. Known through much of her career only to those behind the scenes, she might have remained fashion's best-kept secret were it not for The September Issue, the acclaimed 2009 documentary that turned publicity-averse Grace into a sudden, reluctant celebrity. Grace's palpable engagement with her work brought a rare insight into the passion that produces many of the magazine's most memorable shoots.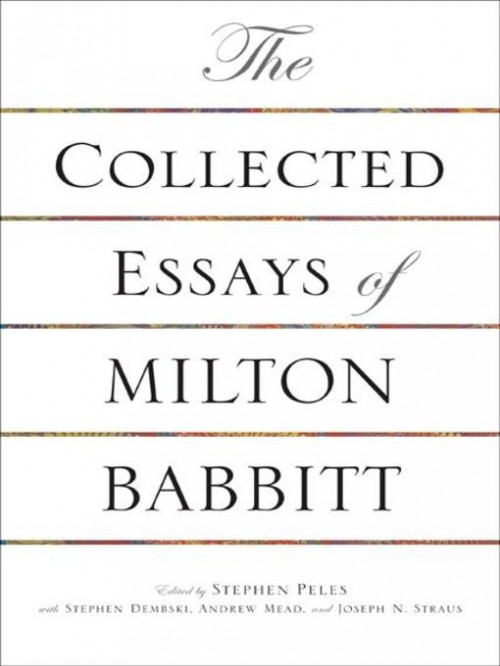 The Collected Essays of Milton Babbitt

by Milton Babbitt
Like his compositions, Milton Babbitt's writings about music have exerted an extraordinary influence on postwar music and thinking about music. In essays and public addresses spanning fifty years, Babbitt has grappled profoundly with central questions in the composition and apprehension of music. These writings range from personal memoirs and critical reviews to closely reasoned metatheoretical speculations and technical exegesis. In the history of music theory, there has been only a small handful of figures who have produced work of comparable stature. Taken as a whole, Babbitt's writings are not only an invaluable testimony to his thinking–a priceless primary source for the intellectual and cultural history of the second half of the twentieth century–but also a remarkable achievement in their own right.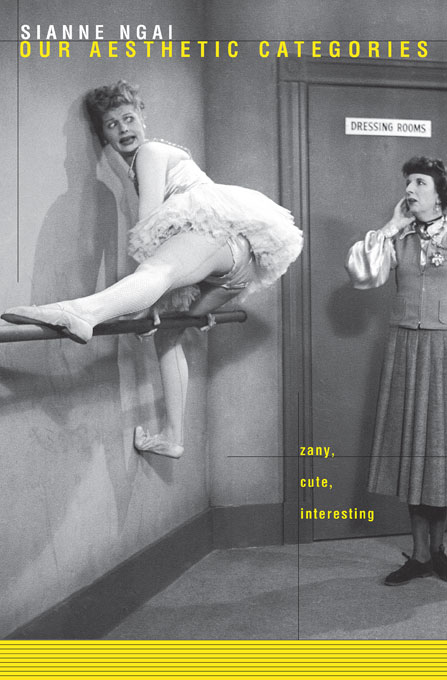 Our Aesthetic Categories: Zany, Cute, Interesting

by Sianne Ngai
In this radiant study, Sianne Ngai offers a theory of the aesthetic categories that most people use to process the hypercommodified, mass-mediated, performance-driven world of late capitalism, treating them with the same seriousness philosophers have reserved for analysis of the beautiful and the sublime.

Ngai explores how each of these aesthetic categories expresses conflicting feelings that connect to the ways in which postmodern subjects work, exchange, and consume. As a style of performing that takes the form of affective labor, the zany is bound up with production and engages our playfulness and our sense of desperation. The interesting is tied to the circulation of discourse and inspires interest but also boredom. The cute's involvement with consumption brings out feelings of tenderness and aggression simultaneously. At the deepest level, Ngai argues, these equivocal categories are about our complex relationship to performing, information, and commodities.

Through readings of Adorno, Schlegel, and Nietzsche alongside cultural artifacts ranging from Bob Perelman's poetry to Ed Ruscha's photography books to the situation comedy of Lucille Ball, Ngai shows how these everyday aesthetic categories also provide traction to classic problems in aesthetic theory. The zany, cute, and interesting are not postmodernity's only meaningful aesthetic categories, Ngai argues, but the ones best suited for grasping the radical transformation of aesthetic experience and discourse under its conditions.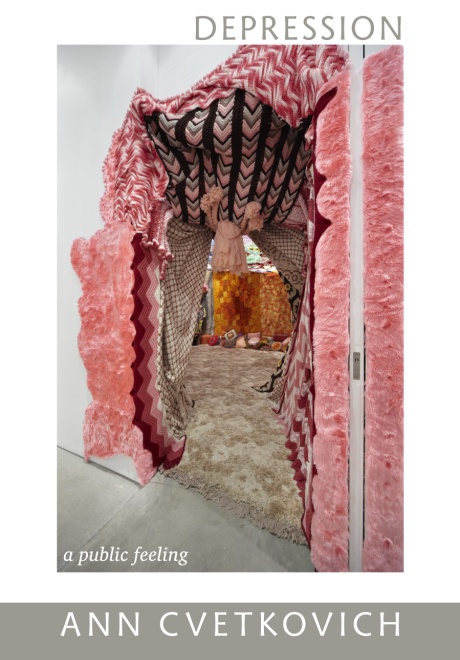 Depression: A Public Feeling

by Ann Cvetkovich
In Depression: A Public Feeling, Ann Cvetkovich combines memoir and critical essay in search of ways of writing about depression as a cultural and political phenomenon that offer alternatives to medical models. She describes her own experience of the professional pressures, creative anxiety, and political hopelessness that led to intellectual blockage while she was finishing her dissertation and writing her first book. Building on the insights of the memoir, in the critical essay she considers the idea that feeling bad constitutes the lived experience of neoliberal capitalism.

Cvetkovich draws on an unusual archive, including accounts of early Christian acedia and spiritual despair, texts connecting the histories of slavery and colonialism with their violent present-day legacies, and utopian spaces created from lesbian feminist practices of crafting. She herself seeks to craft a queer cultural analysis that accounts for depression as a historical category, a felt experience, and a point of entry into discussions about theory, contemporary culture, and everyday life. Depression: A Public Feeling suggests that utopian visions can reside in daily habits and practices, such as writing and yoga, and it highlights the centrality of somatic and felt experience to political activism and social transformation.

Many Subtle Channels: In Praise of Potential Literature

by Daniel Levin Becker
What sort of society could bind together Jacques Roubaud, Italo Calvino, Marcel Duchamp, and Raymond Queneau–and Daniel Levin Becker, a young American obsessed with language play? Only the Oulipo, the Paris-based experimental collective founded in 1960 and fated to become one of literature's quirkiest movements.

An international organization of writers, artists, and scientists who embrace formal and procedural constraints to achieve literature's possibilities, the Oulipo (the French acronym stands for "workshop for potential literature") is perhaps best known as the cradle of Georges Perec's novel "A Void, " which does not contain the letter e. Drawn to the Oulipo's mystique, Levin Becker secured a Fulbright grant to study the organization and traveled to Paris. He was eventually offered membership, becoming only the second American to be admitted to the group. From the perspective of a young initiate, the Oulipians and their projects are at once bizarre and utterly compelling.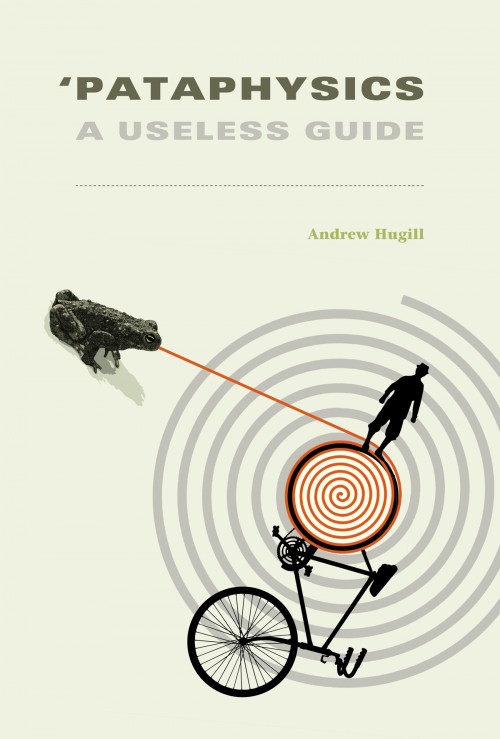 'Pataphysics: A Useless Guide

by Andrew Hugill
Of all the French cultural exports over the last 150 years or so, 'pataphysics–the science of imaginary solutions and the laws governing exceptions–has proven to be one of the most durable. Originating in the wild imagination of French poet and playwright Alfred Jarry and his schoolmates, resisting clear definition, purposefully useless, and almost impossible to understand, 'pataphysics nevertheless lies around the roots of Absurdism, Dada, futurism, surrealism, situationism, and other key cultural developments of the twentieth century. In this account of the evolution and influence of 'pataphysics, Andrew Hugill offers an informed exposition of a rich and difficult territory, staying aloft on a tightrope stretched between the twin dangers of oversimplifying a serious subject and taking a joke too seriously.

Drawing on more than twenty-five years' research, Hugill maps the 'pataphysical presence (partly conscious and acknowledged but largely unconscious and unacknowledged) in literature, theater, music, the visual arts, and the culture at large, and even detects 'pataphysical influence in the social sciences and the sciences. He offers many substantial excerpts (in English translation) from primary sources, intercalated with a thorough explication of key themes and events of 'pataphysical history.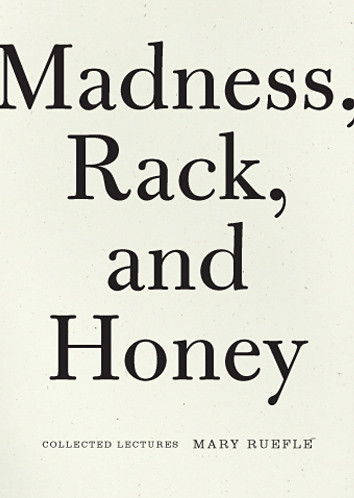 Madness, Rack, and Honey: Collected Lectures

by Mary Ruefle
Over the course of fifteen years, Mary Ruefle delivered a lecture every six months to a group of poetry graduate students. Collected here for the first time, these lectures include "Poetry and the Moon," "Someone Reading A Book Is A Sign Of Order In The World," and "Lectures I Will Never Give." Intellectually virtuosic, instructive, and experiential, Madness, Rack, and Honey resists definition, demanding instead an utter—and utterly pleasurable—immersion.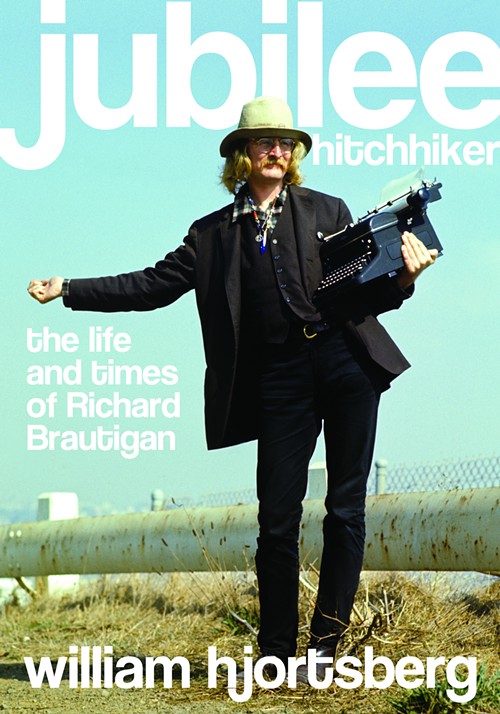 Jubilee Hitchhiker: The Life and Times of Richard Brautigan

by William Hjortsberg
Confident and robust, Jubilee Hitchhiker is an comprehensive biography of late novelist and poet Richard Brautigan, author of Troutfishing in America and A Confederate General from Big Sur, among many others. When Brautigan took his own life in September of 1984 his close friends and network of artists and writers were devastated though not entirely surprised. To many, Brautigan was shrouded in enigma, erratic and unpredictable in his habits and presentation. But his career was formidable, an inspiration to young writers like Hjortsberg trying to get their start. Brautigan's career wove its way through both the Beat-influenced San Francisco Renaissance in the 1950s and the "Flower Power" hippie movement of the 1960s; while he never claimed direct artistic involvement with either period, Jubilee Hitchhiker also delves deeply into the spirited times in which he lived.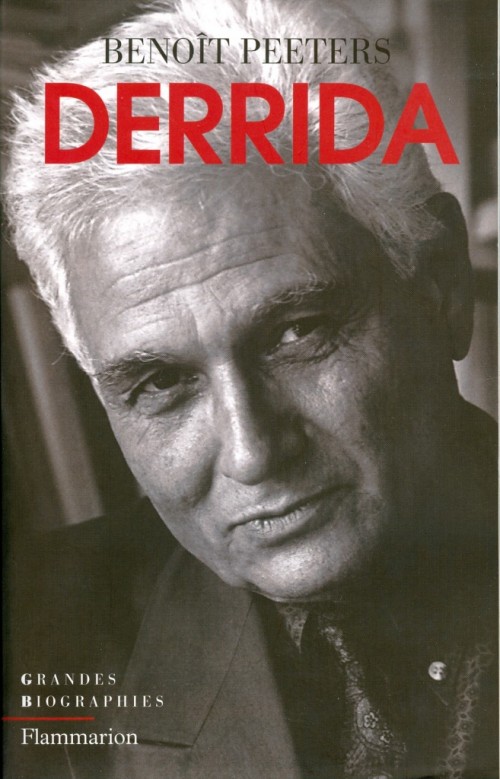 Derrida: A Biography

by Benoît Peeters
This biography of Jacques Derrida (1930–2004) tells the story of a Jewish boy from Algiers, excluded from school at the age of twelve, who went on to become the most widely translated French philosopher in the world – a vulnerable, tormented man who, throughout his life, continued to see himself as unwelcome in the French university system. We are plunged into the different worlds in which Derrida lived and worked: pre-independence Algeria, the microcosm of the École Normale Supérieure, the cluster of structuralist thinkers, and the turbulent events of 1968 and after. We meet the remarkable series of leading writers and philosophers with whom Derrida struck up a friendship: Louis Althusser, Emmanuel Levinas, Jean Genet, and Hélène Cixous, among others. We also witness an equally long series of often brutal polemics fought over crucial issues with thinkers such as Michel Foucault, Jacques Lacan, John R. Searle, and Jürgen Habermas, as well as several controversies that went far beyond academia, the best known of which concerned Heidegger and Paul de Man. We follow a series of courageous political commitments in support of Nelson Mandela, illegal immigrants, and gay marriage. And we watch as a concept – deconstruction – takes wing and exerts an extraordinary influence way beyond the philosophical world, on literary studies, architecture, law, theology, feminism, queer theory, and postcolonial studies.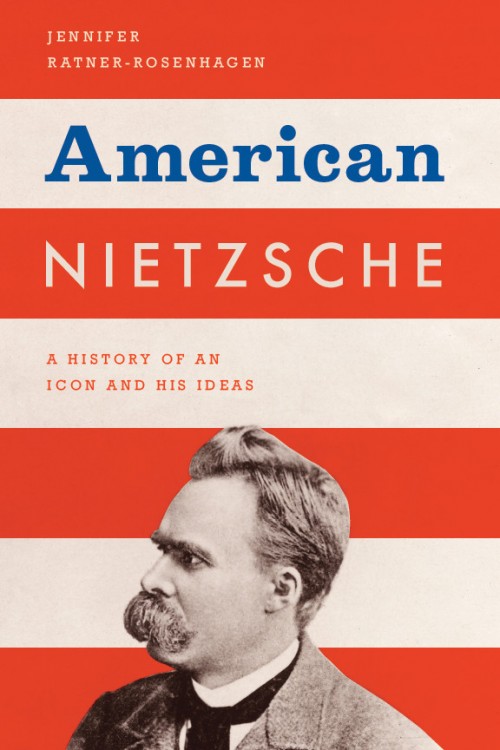 American Nietzsche: A History of an Icon and His Ideas

by Jennifer Ratner-Rosenhagen
In American Nietzsche, Jennifer Ratner-Rosenhagen delves deeply into Nietzsche's philosophy, and America's reception of it, to tell the story of his curious appeal. Beginning her account with Ralph Waldo Emerson, whom the seventeen-year-old Nietzsche read fervently, she shows how Nietzsche's ideas first burst on American shores at the turn of the twentieth century, and how they continued  alternately to invigorate and to shock Americans for the century to come. She also delineates the broader intellectual and cultural contexts within which a wide array of commentators—academic and armchair philosophers, theologians and atheists, romantic poets and hard-nosed empiricists, and political ideologues and apostates from the Left and the Right—drew insight and inspiration from Nietzsche's claims for the death of God, his challenge to universal truth, and his insistence on the interpretive nature of all human thought and beliefs. At the same time, she explores how his image as an iconoclastic immoralist was put to work in American popular culture, making Nietzsche an unlikely posthumous celebrity capable of inspiring both teenagers and scholars alike.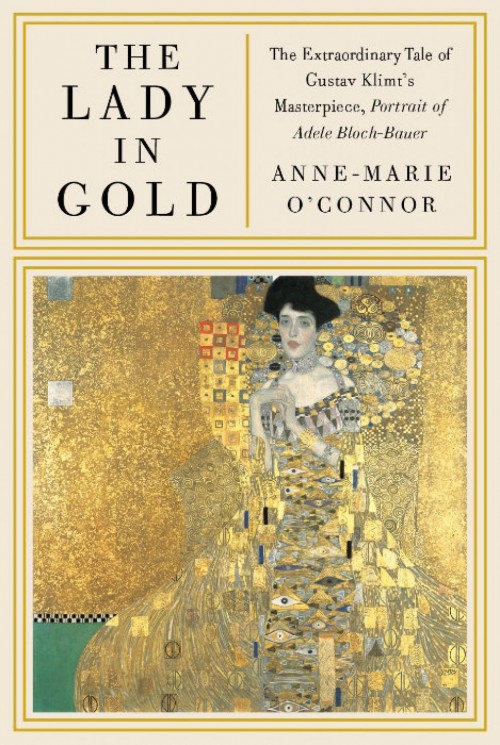 The Lady in Gold: The Extraordinary Tale of Gustav Klimt's Masterpiece, Portrait of Adele Bloch-Bauer

by Anne-Marie O'Connor
The spellbinding story, part fairy tale, part suspense, of Gustav Klimt's Portrait of Adele Bloch-Bauer, one of the most emblematic portraits of its time; of the beautiful, seductive Viennese Jewish salon hostess who sat for it; the notorious artist who painted it; the now vanished turn-of-the-century Vienna that shaped it; and the strange twisted fate that befell it.
 
The Lady in Gold, considered an unforgettable masterpiece, one of the twentieth century's most recognizable paintings, made headlines all over the world when Ronald Lauder bought it for $135 million a century after Klimt, the most famous Austrian painter of his time, completed the society portrait.

Anne-Marie O'Connor, writer for The Washington Post, formerly of the Los Angeles Times, tells the galvanizing story of the Lady in Gold, Adele Bloch-Bauer, a dazzling Viennese Jewish society figure; daughter of the head of one of the largest banks in the Hapsburg Empire, head of the Oriental Railway, whose Orient Express went from Berlin to Constantinople; wife of Ferdinand Bauer, sugar-beet baron.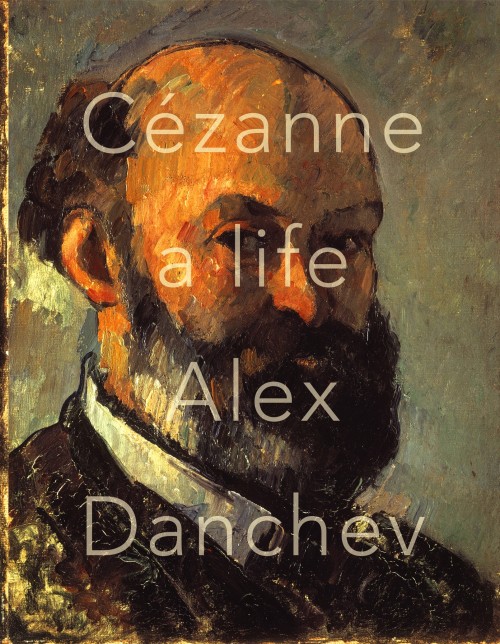 Cezanne: A Life

by Alex Danchev
Alex Danchev gives us the first comprehensive assessment of the revolutionary work and restless life of Paul Cézanne to be published in decades. One of the most influential painters of his time and beyond, Cézanne was the exemplary artist-creator of the modern age who changed the way we see the world.

With brisk intellect, rich documentation, and eighty-eight color and fifty-two black-and-white illustrations, Danchev tells the story of an artist who was originally considered a madman, a barbarian, and a sociopath. Beginning with the unsettled teenager in Aix, Danchev takes us through the trials of a painter who believed that art must be an expression of temperament but was tormented by self-doubt, who was rejected by the Salon for forty years, who sold nothing outside his immediate circle until his thirties, who had a family that he kept secret from his father until his forties, who had his first exhibition at the age of fifty-six—but who fiercely maintained his revolutionary beliefs. Danchev shows us how the beliefs Cézanne held and the life he led became the obsession and inspiration of artists, writers, poets, and philosophers from Henri Matisse and Pablo Picasso to Samuel Beckett and Allen Ginsberg. A special feature of the book is a remarkable series of Cézanne's self-portraits, reproduced in full color.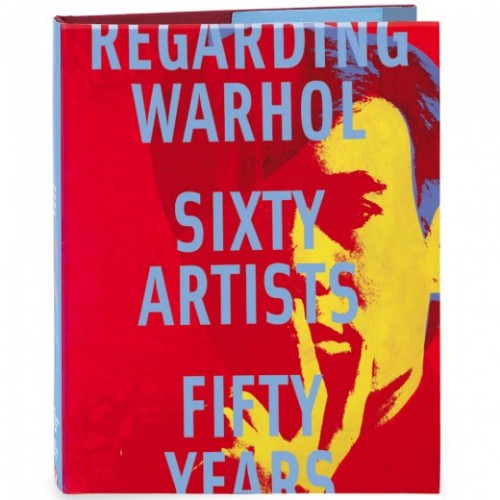 Regarding Warhol: Sixty Artists, Fifty Years

Edited by Mark Rosenthal, Marla Prather, Ian Alteveer, and Rebecca Lowery
For decades, commentators have acknowledged Andy Warhol's phenomenal impact on contemporary art. Unlike the many existing books about the artist,Regarding Warhol: Fifty Artists, Fifty Years is the first full-scale exploration of his tremendous reach across several generations of artists who in key ways respond to his groundbreaking work. Examining in depth the nature of the Warhol sensibility, the book is organized around five significant themes in the artist's work: popular consumer culture and tabloid news; portraiture and the cult of celebrity; issues of sexual identity and gender; artistic practices such as seriality, abstraction, and appropriation; and the role of collaboration in Warhol's ventures into filmmaking, publishing, and the creation of environments and spectacles. Each theme is delineated with visual "dialogues" between prime examples of Warhol's work and works in various media by some sixty other artists, among them John Baldessari, Robert Gober, Jeff Koons, Gerhard Richter, Cindy Sherman, and Ryan Trecartin. These juxtapositions not only demonstrate Warhol's overt influence but also suggest how artists have either worked in parallel modes or developed his model in dynamic new directions. The volume includes a major essay by Mark Rosenthal, original interviews with a number of the artists featured in the book, and a visual archive and extensive illustrated chronology that chart the "Warhol effect" over the past fifty years.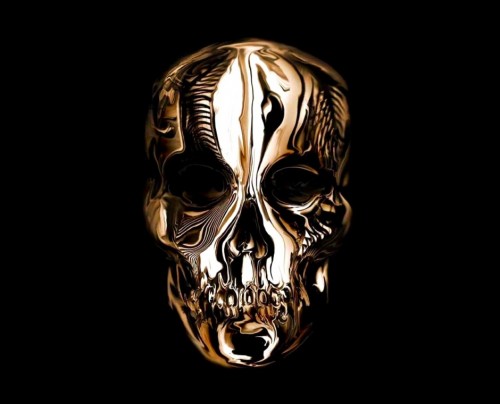 Alexander McQueen: Savage Beauty
Edited by Andrew Bolton
 Alexander McQueen: Savage Beauty examines the full breadth of the designer's career, from the start of his fledgling label to the triumphs of his own world-renowned London house. It features his most iconic and radical designs, revealing how McQueen adapted and combined the fundamentals of Savile Row tailoring, the specialized techniques of haute couture, and technological innovation to achieve his distinctive aesthetic. It also focuses on the highly sophisticated narrative structures underpinning his collections and extravagant runway presentations, with their echoes of avant-garde installation and performance art.
18 Comments