December 5th, 2010 / 1:00 am
Random
Kyle Minor
Marathon Reading of Barry Hannah's Long, Last Happy is Now Completed
Thank you for joiningus for the exclusive HTMLGIANT webcast of the Marathon Reading of Barry Hannah's posthumous Long, Last, Happy: New and Selected Stories. If you were a winner of one of the giveaways from Grove/Atlantic or Square Books, please email your home address to kyle (at) kyleminor.com, to claim your prize.
More information about Barry Hannah at: Wikipedia, Vanity Fair, Boston Phoenix, New York Times, and Mississippi Writers Page.
Order a copy of Long, Last, Happy at: Square Books of Oxford, Mississippi (Barry's hometown bookstore), Powell's, Amazon, B&N, or Grove/Atlantic.
Today's readers were Kyle Minor, author of the short fiction collection In the Devil's Territory, and Nick Bruno, a senior fiction writing undergraduate at the University of Toledo.
This reading is courtesy of Grove/Atlantic and the Estate of Barry Hannah. The webcast was not recorded or archived.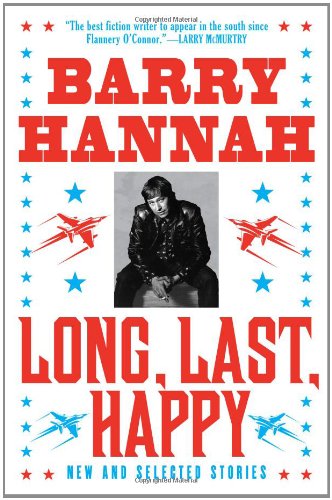 Tags: Barry Hannah, Kyle Minor, long last happy
57 Comments