Monday, March 3rd, 2014
I read Kyle Minor's Praying Drunk over the past several weeks. I would have liked to read it more quickly, perhaps ideally over the course of four days, but things kept getting in the way. There were appointments with repairmen. There was work. There was a trip back home to Indiana. I had a reading. My family attended. My brother is currently taking a creative writing course with Kyle Minor. That same day, I read the second half of "In a Distant Country," the longest story in the book. I almost cried. I told my brother that his writing instructor was good. "Do whatever he tells you to do," I said. I told my brother how I almost cried. "That's really good," said my brother.
I said, "It is!" It's very good.
Here is a picture of Praying Drunk on my bookshelf: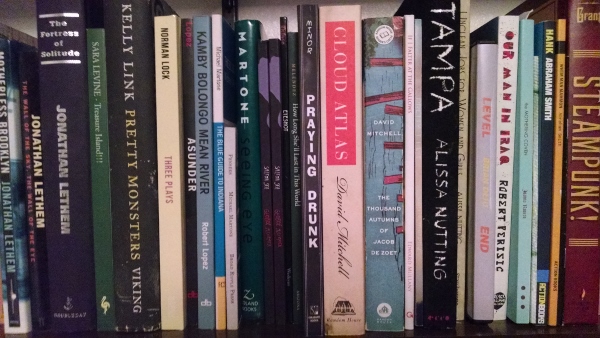 When you open the book there are the usual materials. There are title pages, there is a copyright page, there is the dedication. There is an epigraph. And then there is this: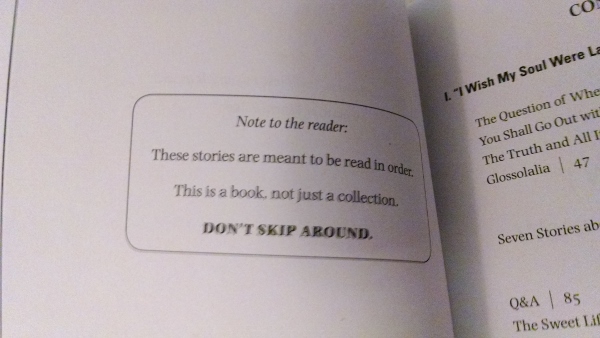 My hands shake constantly, and more as I get older, so that photo is a little blurry. It reads, "Note to the reader: These stories are meant to be read in order. This is a book, not just a collection. DON'T SKIP AROUND."