Sean Lovelace
No, Fuck You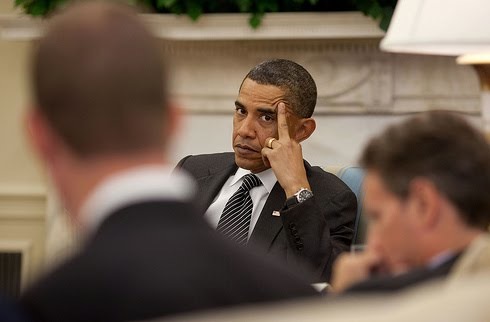 Ah, the confrontational interview. I had this idea it did exist. Then where has it gone? The jostle, cough, the lip-curl. And without it, haven't we lost something? To discuss, to pry and fling, not what we're instructed or allowed (a la Tom Cruise [and many others] who actually inculcate the interviewer in advance—you will only ask these very questions). And so then we have nothing more than a softball game played with bats made of limp, leaking sausages. Toy dogs smelling each other's asses. A farce.
Because we lose surprise, abrupt honesty, what ego and anger can do: make us blurt out something we might regret, or possess, or shock or please our own self with, something true. But some of this comes down to the medium. Over email, my gods, we can all blurb profound. We cheat, and suddenly I am quoting Beckett and know something about mortgage-backed securities, MFA statistics, and the best clothing option for a casual late fall round of bocce ball (Cabela's MicroDown soft shell, in hue woodland). An interview over the phone, you might have notes or might be naked (a clear advantage for flow of thought). You don't see the interviewer at all, the nonverbals, the power of space, but at least it is real time and has potential for nasty, like when Terry Gross asks Gene Simmons about wearing a studded codpiece:
Gene Simmons: No, it holds in my manhood.

Terry Gross: [laughs] That's right.

Gene Simmons: Otherwise it would be too much for you to take. You'd have to put the book down and confront life. The notion is that if you want to welcome me with open arms, I'm afraid you're also going to have to welcome me with open legs.

Terry Gross: That's a really obnoxious thing to say.
It really sort of is, Gene. (full transcript here) But I don't think Mr. Simmons would have said it over email, especially since an intern would be typing "his" answers. I don't think Gene Simmons uses email, but I can't verify this. I just have a feeling.
And then I go seeking confrontational interviews, of the literary variety. Interviews pushing writers, writers barking back. I did find authors saying all types of smarmy things about fellow writers, but so what? They are hiding behind distance, an eon, ocean, or the page. I did find author interviews, and I did find confrontation, but usually outside the literary realm.
Example:
httpv://www.youtube.com/watch?v=9HNgqQVHI_8
But we can't even count this as a real confrontational interview. Jim Rome is too calculated, too career-oriented. It smacks of Bad Faith. And it is sports. Sports interviews still do go confrontational. They are often live or directly before or after a game or practice—times of great energy and snarl. And athletes are aggressive by nature—they are not trained to play nice (until post-career, when they become ex-athletes sadly forced to hobble onto TV sets to talk about actual active athletes). And sometimes they are just full of shit for ratings. And so on.
[BTW, I like the crazy coach clips; I like that genre–THEY ARE WHAT WE THOUGHT THEY WERE!!!–but I digress.]
I found plenty of politicians being confronted, but this can't possibly be of worth. Every word a politician says is a calculated, goddamn, self-serving lie, and anyway many reporters bait or push or set up little ambushes for them. Here's a primer on how to do, if you're interested:
Take charge immediately – [By] interrupting self-serving filibusters and carefully avoiding pleasantries that might weaken the necessary resolve to go for the jugular.

Go for the tight shot – Arrange in advance to have the videographer zoom in slowly on the interviewee's face when the exchange grows heated. This cinematic effect visually reinforces the editorial goal of zeroing in on the quarry.

Use props – As every good trial lawyer knows, such tangible exhibits – video, photos, documents – not only help buttress a cross-examination but also add theatrical flair.

Set up targets to lie – You can't force them to do so, of course, but it is always better to give them the opportunity to tell a falsehood on-camera before (not after) you pull out the smoking-gun memo that proves their culpability. A single lie captured on-camera shakes the edifice of everything else they say afterwards.

Always keep one camera rolling no matter what – That way, if your subject rips off his microphone or storms out of the room, you have footage of his defensive tantrum. Also, interviewees may blurt out embarrassing comments during a lull when they think they are not being recorded.
I can't tell you how much the above list makes me want to be a journalist.
[As yet another digression, I do like when Bjork goes all Icelandic on a member of the press and beats the living shit out of her. Welcome indeed. But this was hardly an interview, just a friendly reporter saying hi, Bjork, what's rocking, Babe, hey…AHHHHHHHHH!!]
httpv://www.youtube.com/watch?v=W3mJTdGE79I
Hold up, hold up, I am trying to get to writers. To confrontational writer interviews. I looked a great while (I mean a great internet while, several minutes at least) and then my mind went to a round table I remember. It was David Foster Wallace and Jonathan Franzen and Mark Leyner. (WTF is Leyner doing there? It's like someone brought a diseased donkey to a grandmaster chess match.)
And, DFW, in his awkward, sweating zig-zag way, quickly distances himself from Leyner (and rightly so) and then does the same to Franzen and it gets a bit uncomfortable. Confrontational in an awkward way, and I thought maybe this was going to be as close as I am going to get. And anyway I'm getting tired and I need to grade, uh, cook a fish.
But I was wrong. Been reading the wonderful Paris Review interview archives. Read one fourteen minutes ago while thinking on this confrontational idea. Stumbled on this:
INTERVIEWER

Does something begin to agitate you to get back to writing?

NAIPAUL

I actually find myself being agitated now. I want to get back to my work.
And this:
INTERVIEWER

I do understand, but I was wondering about something a little different.

NAIPAUL

Try it again. Rephrase it. Make it simple and concrete so we can deal with it.
and…
NAIPAUL

You shouldn't have asked me that question about running to the British and the masters . . . Does it show in my work?

INTERVIEWER

I wouldn't say so.

NAIPAUL

Then why did you ask it?
Ah, V.S. Naipaul. Here we have it: He comes out of the corner swinging. And it sort of argues for the confrontational interview. The power shifts, the asker/askee relationship cracks and pops, the interviewer has to recalibrate, V.S. to stalk, and then to skitter away. The interview itself becomes something organic and interesting and lively and dangerous and fun. I suppose that's my point: we lose something when we lose the confrontational interview. When we play too nice, well, we play. Is this the fault of email, our default interview medium (I think)? Possibly. This push/pull could be both on the interviewer and interviewee. I think we could push a little, and interesting are the results. But who does such a thing, or wants to? It has me thinking. And maybe there never were that many confrontational interviews? Maybe they aren't gone, just never existed. Or maybe you can show me others? I'll read them all. Maybe.
Tags: Confrontational Interview, David Foster Wallace awkward
35 Comments