January 7th, 2009 / 9:05 pm
Uncategorized
Jimmy Chen
Robot Melon: Issue 6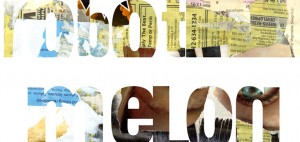 New Robot Melon is out, aptly titled "preemptive metallic element integration." Featuring the work of:
Danielle Wheeler, Gary Beck, Jared Ward, Matt Savoca, Carand Burnet, Molly Gaudry, Sarah Fouts, Hannah Pass, Sean Ruane, Jereme Dean, Susana Mai, David Bernstein, Marco Kaufman, Raffi Robert Kiureghian, and Donald Illich.
Editor Stephen Daniel Lewis has an eye for clear, concise, satisfying writing — as well as tasty design. Good times, everyone.
Tags: robot melon, stephen daniel lewis
12 Comments