September 29th, 2009 / 12:14 pm
Random
Justin Taylor
Roundup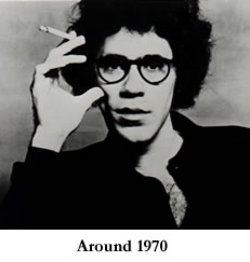 Has anyone else been checking out "The best Books of the Millenium (So Far) at The Millions? Plenty to fight about there!
Last week I posted a poem Mark Bibbins wrote with D.A. Powell. Today I have an interview that Travis Nichols conducted with D.A. Powell.
Dan Nester wrote a fascinating essay about the New York poetry scene, and his disenchantment with same. If this is a taste of his forthcoming book, How to be Inappropriate, then I'm hereby predicting great things.
At The Rumpus, Rozi Jovanovic has a long interview with Tao Lin.
Also, in case you missed it when it was new last week, Dennis Cooper posted 15 stories and poems by Joe Brainard.
Tags: D.A. Powell, Daniel Nester, joe brainard
7 Comments