March 30th, 2010 / 8:33 am
Uncategorized
Sean Lovelace
say my name, say my name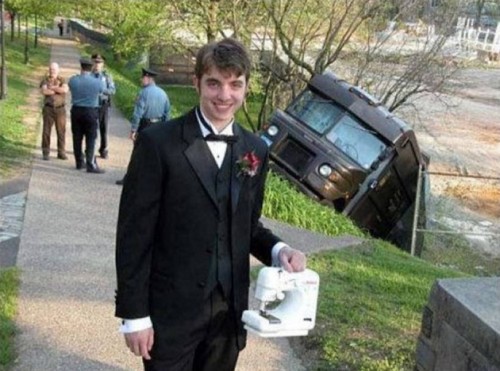 How do you know you are a literary magazine?
I can't say your name.
The Collagist makes me think about psychics and those cold case TV shows everyone apparently adores.
Pleiades sounds like a big important word, a cocktail party sort of term, joined with Richard Wagner or whatnot, a god or a sculpture in an ornamental garden, so I usually let someone else say it first, and then I just do a little intellectual chuckle and repeat whatever they say.
Dogzplot looks like it's hard to say but really isn't.
I use to edit for Cella's Round Trip and never was sure how to say Cella. I kept getting this image of a girl snagged in the rapids of a river, but I could never call out her name or yell her goodbye. I was going to tell the editor/founder they should pick another name, one everyone can pronounce, but that same day a young man plowed into my car and then the car was placed on a tow truck and yet another young man plowed into the car again (while it was being towed) so I never got around to it.
Aufgabe makes me feel like I have a mouthful of microwave popcorn.
One writer who uses Zoetrope's workshop site recently told me she just learned–after years of use–to say the name aloud.
Lalitamba sounds like a fun though technically difficult dance, and maybe is one.
ZYZZYVA has that medication-by-Eli-Lilly feel.
Annalemma, you're pushing it.
I suppose there are advantages and disadvantages. Does this make your magazine "arty"? Some people "get it" while others do not…Like with band names (Can you pronounce "!!!"? And did you know we are running out of band titles?). Are you hardcore if the only one correctly saying the name? But then a publisher or a magazine is not a band, and you want volume, I think, not just core fans. Or I suppose you want both.
An advantage might be the originality. The oddness. Does this make it memorable? Or actually more difficult to remember? Then again, if I really know the correct way to say your magazine's name, I can throw it around with confidence, shutting down all the unlearned fools at a gathering with the hardwood floors and the cats.
And there's your disadvantage. I'm human. Don't want to be embarrassed by butchering a magazine's name. So I WILL NOT SAY your name. How can I spread the word if I am apprehensive to utter your magazine's title?
(I'm also sometimes scared to order sake. I once called Lyon, France "Lee-On" and I seriously once referred to Yosemite Street in Denver, Colorado as YO—SMITE [People in the car laughed at me]).
Can I spell what I can't say? (Big problem with a search engine—no?)
I'm really not sure.
Your experience with unpronounceable names? Pros and cons?
Hmmm…
Dzanc you very much.
Tags: annalemma, Aufgabe, Cella's Round Trip, dogzplot, Lalitamba, Pleiades, the collagist, Zoetrope, zyzzzyva
84 Comments