dogzplot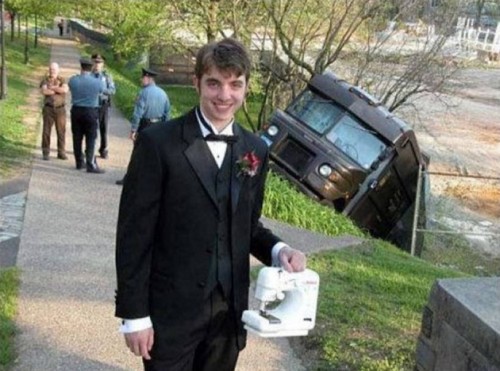 How do you know you are a literary magazine?
I can't say your name.
The Collagist makes me think about psychics and those cold case TV shows everyone apparently adores.
Pleiades sounds like a big important word, a cocktail party sort of term, joined with Richard Wagner or whatnot, a god or a sculpture in an ornamental garden, so I usually let someone else say it first, and then I just do a little intellectual chuckle and repeat whatever they say.
Dogzplot looks like it's hard to say but really isn't.
the full line_up after the break…
Uncategorized /
8 Comments
July 28th, 2009 / 2:24 pm
there is a new issue of DOGZPLOT up. ELIZABETH ELLEN, BRAD GREEN, JA TYLER (he is now JA, not J.A., as in "jah" as in "jah calling"), VERLESS DORAN, HANNAH PASS, BRIAN ALLEN CARR, NATE TYREE and other people (i just lost the will to continue to copy and paste the names).
The new issue of Dogzplot is LIVE!!  With new fiction by Stefan Kiesbye, Suzanne Burnes and Rusty Barnes, gorgeous artwork by Christy Call(see above), poetry by Steve Meador and Alexandra Isacson, and much more. Edited by the one and only Barry Graham, Dogzplot always showcases an impressively wide variety of literary and artistic visions. My beloved Barrry Graham, as the editor of Dogzplot, is to me what indie lit is all about- heart, soul, risk taking in both subject matter and style as well as freedom to put all sorts of disparate things in the same issue.  He makes it work. I worship his ass. Check it all out now.
Uncategorized /
21 Comments
December 10th, 2008 / 6:26 pm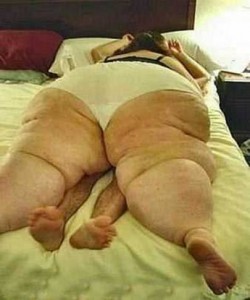 1. Don't do anything. Don't send stuff to people. Don't write. Don't think there are words. Don't say words. Guess what about what you typed? Ieurnadbussum. I have $50,000,000 in my anus if I could just get it out, tomorrow we're getting in the Wheat Thins. Don't type to me if you're just going to type.
2. Don't type to me if you're just going to type. Do you have a forehead? Are you sad? Yeah, that's sad. I am hungry. If you can feed me, feed me. Look at the internet screen. How many times a day do you refresh your browser looking at Duotrope, or the website of that place that is running that contest that you paid $35 to get into. You could win. Did you know you could win? I am tired. Are you going to mail me the raisins soon? There are a fucklot of books. Masturbation done right takes at least an hour. Don't type to me if you're just going to type.
3. 'Oh you have a story at Tom-n-Jerry Monthly? That's cool. I have a story at Publish Barn, it's sick, it's about the universe. I write a lot and I like beer. Beer costs $4.50 a pint a lot of places, maybe if I write the bartender a poem he can give his girlfriend he'll let me drink one free. No, he doesn't give his girlfriend poems, his girlfriend doesn't want a poem, his girlfriend wants to get beamed up the B, and he'll give it to her. When is the new Night Train coming out?'
4. Vanna White turned the lit up letter and found a full-fledged character development decision wedged in between the light and the box turn space, she snuck it into her pocket between her alter-tits, and turned the letter and smiled really white, and after the show she went home and hid in the closet and vibrated the developed character into an arc against her systematically decimated hymen.
5. All my best friends are people I don't see enough to hate.
6. 'Oh you're a writer? What's your novel about? Have you read Christopher Moore? Have you read All the Sad Young Literary Men? Are you sad? Dude you are just so sad and jealous.'
7. ** HTML GIANT IS CURRENTLY RUNNING OPEN CASTING CALL FOR REALITY TV SHOW BASED ON THE LIVES OF INTERNET WRITERS, THE SHOW IS UNDER CONTRACT ALREADY WITH MTV, THIS IS NOT A JOKE, YOU MUST HAVE PUBLISHED ON ELIMAE, DOGZPLOT, BACON BEEP, LAMINATION COLONY AND ANAL DESIGN MAP TO BE CONSIDERED. FWD YOUR RESUME TO SOME EMAIL SOMEWHERE, WE'VE GOT IT SET UP TO FALL INTO OUR LAP AT THE DINNER TABLE, GENE'S GOTS A KID, I HAVE AN IMPENDING GOITER. **
8. 'Will there be free booze?'
9. Suntrust Mortgage. Bye stock market. Part time work. Grading papers. Word count. Cover letter. New book day. Grease buffet. Dong farm. 'Shark Sandwich? Shit Sandwich.' Anal mission. Zachary German.
10. Bye.