December 28th, 2009 / 2:01 pm
Random
Jimmy Chen
Weird stuff inside holy places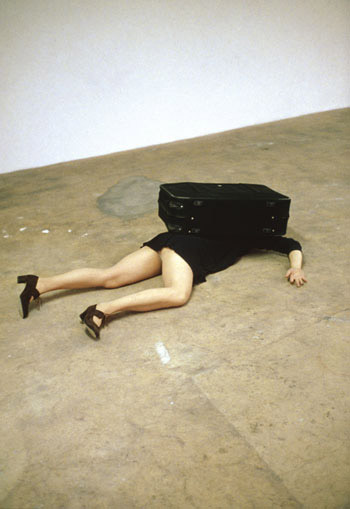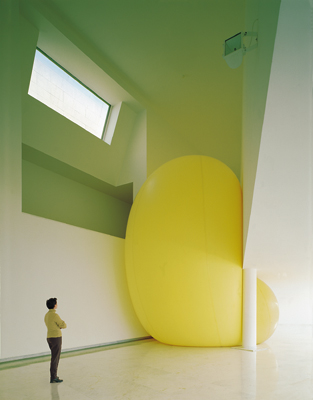 If you live in a city, chances are you can walk into a gallery or museum and see something extremely weird on the floor. Pedestals are like easels, cloaked in antiquity — it's not brilliant unless it's on the floor. I used visit art galleries on Saturdays, a sorta tryst with culture as a full-time bureaucrat, shamefully bowing my head at the severe, stunningly attractive "receptionists" (dunno what to call them, those hot chicks sitting at the front) as I licked through the resume of whoever got his or her MFA. If there's a tinge of resentment in my voice, I'm sorry, I've just put down too many Artforum essays completely confused about not what I just read, but why. If you need a "post-" to label it and a PhD to describe it, it don't got that swing.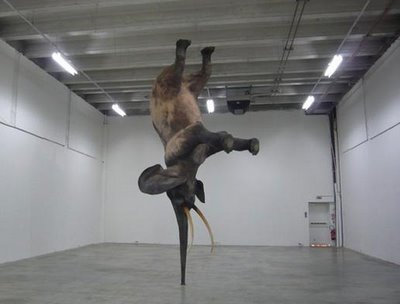 They say the art gallery is the contemporary church, that pristine place of ideals where you're not supposed to touch what's hanging on the walls. When people fill galleries with weird shit, they use the world "recontextualization." When they throw a bunch of unrelated shit together, they call it "pastiche." When a man shows up to the reception wearing a bow tie, it's called "douchebag." Artists are like politicians — they have a word to justify anything, abstract words you can't respond to; their power and prestige rely on the fact that you're not carrying their glossary.
People who tell others to "get a job" tend to have disappointing jobs, including myself. Perhaps we, having failed at our own dreams, don't enjoy seeing more charming people be rewarded for putting weird shit on floors. Conceptual art is where philosophy meets commerce, inside an enormous room. I secretly want all these geniuses to get a job, but then what would we do on Saturdays? Who would kick us from the prosaic to the profound? Because deep down inside, before Artforum ruins it with a word Merriam Webster doesn't even know, I do think it's beautiful — probably. I just can't put my finger on it (literally) like da Jesus on the wall. I just try to respect the situation around me, holding the price list of how much it will all cost, eyeing each "sold" red dot, those perfectly shaped drops of blood.
35 Comments