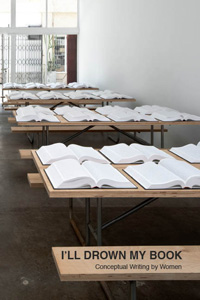 I'll Drown My Book: Conceptual Writing by Women
Edited by Caroline Bergvall, Laynie Browne, Teresa Carmody, & Vanessa Place
Les Figues Press, 2012
455 pages / $40  Buy from Les Figues Press
An anthology is a gathering of flowers. Flowers want to live hidden lives. They desire not the sun, which is ugly to them, but to be unknown. Name a flower, ruin its simplicity. I write this with all the sincerity of a saint, that is, a criminal: flowers abhor pretense—the sincerest of affectations. They are far from being nature's perfect little girls.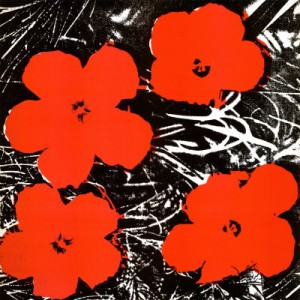 When I say: flower—outside the oblivion to which writing, all writing, relegates any shape, there arises musically, as the very idea, and delicately, the one absent from every bouquet. I'll Drown My Book is the absent flower from the bouquet of today's writing. It marks writing's impossible edge with a billion dots we will never see but that somehow fuck with us—it traces writing's secret punctum that we stupidly confuse for stars.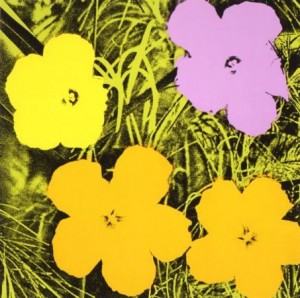 Conceptual writing performed by women is a crime. In fact, the writers bunched together in this collection of social ambition and vanity are criminals, every one of them. They have made betrayal the highest moral value, murder an act of virtue and sexual appeal. I'll Drown My Book is a celebration of lowlifes, an epic of masturbation. Death and ecstasy accompany each blossoming page. Note: This book should be read to your daughters before bed to affect their dreams with simple weeds, to prove by way of a complex mathematics that the prettiest one does get plucked because of its beauty.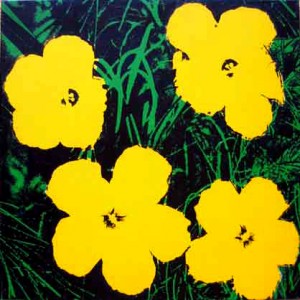 Listen up. I'm going to talk to you like you're an adult: to read this anthology is to let a hundred flowers bloom, to let a hundred generative approaches to writing contend, to multiply writing–endlessly and ad nauseum–to smother us with the miracle of roses, and remove us from the poisonous breath of the world so that we may feel our hearts easily caught by tenderness, and where others fall, we would fall too.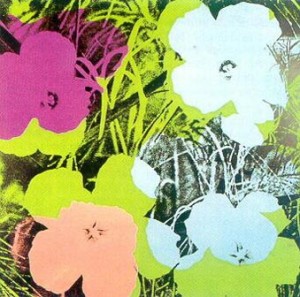 One more thing, now listen closely: I'll Drown My Book has brought something incomprehensible into the world. Its editors have collected a bunch of writing that has nothing to do with meaning. It is a book of land surveying and cartography—although where it's going is impossible to tell—and it may include the mapping of countries yet to come.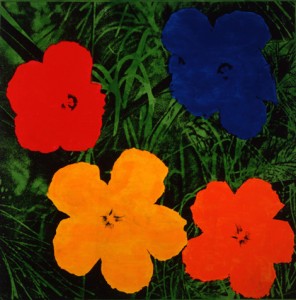 Something else you should know: I'll Drown My Book contains a world of monsters living out, in terms of linguistic fantasy, all possible aspects of human interpretative zaniness. There is nothing literary about these writings in themselves–they reveal women behind bars, as prisoners, and as intensely human and suffering people, sometimes denying their obvious transgressions, sometimes defending them, with moods and tones that vary from anger and despair to sardonic humor. And like prisoners of all types and in all ages the writers of I'll Drown My Book find it necessary to invent various means of passing the time or making confinement possible. All of them play curious games with numbers–and names–working out systems of deduction based on calculations which may appear ridiculous, but which to their ways of thinking are likely to reveal the date, for which they desperately hope, of their release, of an almost total revolution.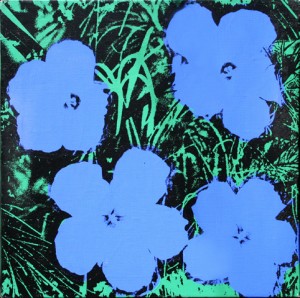 These writers, these con-artists, seize on any number, or name, such as the number of petals on a wild rose or the number of mansions on the moon, or the number of times a word is repeated in Peter Sotos's Pure, and interpret this as a signal, an announcement that will somehow lead to a calculation of the hoped-for day.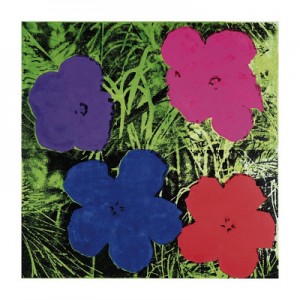 It is worthwhile to remember that while these writers–criminals, all of them–are introducing these kinds of private mathematical games into their writing they are working out permutations and combinations of human sexual behavior in their personal, and political, lives. I have attempted to provide an index of this numerology of revolutionary hope below.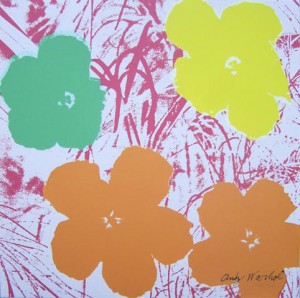 It is especially this book, I feel, which will sustain me through my hours of prayer–for revolution. Having read it fourteen times already, I am always gaining fresh insights and finding hidden and mysterious possibilities for living otherwise. Thus, I am confident that if you permit yourself to submit to it, that you too will finally come to see something, something else in deed.
flowers:
section 1:
1= number of letters in Kathy Acker's (26) name: 10
2= number of letters in Oana Avasilichioaei's (28) name: 18
2= number of letters in Erin Moure's (28) name: 9
3= number of letters in Lee Ann Brown's (37) name: 11
4= number of letters in Angela Carr's (45) name: 10
5= number of letters in Monica De La Torre's name: 15
6= number of letters in Danielle Dutton's (62) name: 14
7= number of letters in Renee Gladman's (66) name: 12
8= number of letters in Jen Hofer's (71) name: 8
9= number of letters in Bernadette Mayer's (77) name: 15
10= number of letters in Sharon Mesmer's (83) name: 11
11= number of letters in Harryette Mullen's (88) name: 15
12= number of letters in Laura Mullen's (94) name: 11
13= number of letters in Deborah Richards (99) name: 15
14= number of letters in Juliana Spahr's (106) name: 12
15= number of letters in Cecilia Vicuna's (113) name: 13
16= number of letters in Wendy Walker's (119) name: 11
section 2:
17= number of letters in Jen Bervin's (126) name: 9
18= number of letters in Inger Christensen's (132) name: 16
19= number of letters in Katie Degentesh's (138) name: 14
20= number of letters in Marcella Durand's (144) name: 13
21= number of letters in Nada Gordon's (147) name: 10
22= number of letters in Jennifer Karmin's (154) name: 14
23= number of letters in Mette Moestrup's (162) name: 13
24= number of letters in Yedda Morrison's (168) name: 13
25= number of letters in Anne Portugal's (179) name: 12
26= number of letters in Joan Retallack's (185) name: 13
27= number of letters in Cia Rinne's (192) name: 8
28= number of letters in Giovanni Singleton's (200) name: 17
29= number of letters in Anne Tardos's (204) name: 10
30= number of letters in Hannah Weiner's (208) name: 12
31= number of letters in Christine Wertheim's (213) name: 17
section 3:
32= number of letters in Norma Cole's (222) name: 9
33= number of letters in Debra Di Blasi's (228) name: 12
34= number of letters in Stacy Doris's (235) name: 10
34= number of letters in Lisa Robertson's (235) name: 13
35= number of letters in Sarah Dowling's (248) name: 12
36= number of letters in Bhanu Kapil's (254) name: 10
37= number of letters in Rachel Levitsky's (259) name: 13
38= number of letters in Laura Moriarty's (263) name: 13
39= number of letters in Redell Olsen's (268) name: 11
40= number of letters in Chus Pato's (273) name: 8
41= number of letters in Julie Ezelle Patton's (279) name: 17
42= number of letters in Kristin Prevallet's (285) name: 16
43= number of letters in a.rawlings's (292) name: 9
44= number of letters in Ryoko Seikiguchi's (298) name: 15
45= number of letters in Susan M. Schultz's (311) name: 13
46= number of letters in Rosmarie Waldrop's (316) name: 15
section 4:
47= number of letters in Renee Angle's (328) name: 10
48= number of letters in Dodie Bellamy's (334) name: 12
49= number of letters in Rachel Blau DuPlessis's (340) name: 19
50= number of letters in Theresa Hak Kyung Cha's (348) name: 18
51= number of letters in Tina Darragh's (354) name: 11
52= number of letters in Judith Goldman's (364) name: 13
53= number of letters in Susan Howe's (372) name: 9
54= number of letters in Maryrose Larkin's (378) name: 14
55= number of letters in Tracie Morris's (389) name: 12
56= number of letters in Sawako Nakayasu's (395) name: 14
57= number of letters in M. NourbeSe Philip's (403) name: 15
58= number of letters in Jena Osman's (409) name: 9
59= number of letters in kathryn l. pringle's (414) name: 15
60= number of letters in Frances Richard's (420) name: 14
61= number of letters in Kim Rosenfield's (429) name: 13
62= number of letters in Rachel Zolf's (434) name: 10
some dirt:
section 1:
1= during christmas the whole world is rejecting a male and female kid who are scum by birth, to the right of the scum is the star, to the left is the card of that craftsmanship which due to hard work succeeds
2= and so, i took the temperature of the anus, bending my arm around my back to do so, churchbells rang out, it was noon, in copying the above paragraph you will mistranslate what i meant to say just as one can have the desire to eat from the mouth of a friend, once you'll speak to me wildly: where is the sky, where?
3= to write what i may not have i invite you to write in the dark, you flatter dirt, i let myself fall apart
4= nothing runs more beautifully than instinct or the wind naturally consumed by windmills or a guess of worn surfaces or still in the middle of what never happens
5= a secretary writing a love letter on company time or fashion as an indispensable factor in the acceleration of the process of becoming worn out or exaggerate your flaws
6= rodolphe himself had had must the he the his he on come that on in ears (soft) a know was made or to shock being for someone swollen to the bedsheets
7= you will not wake up one morning and decide to refer to the queen-sized object on which you are lying as "notebook" instead of "bed" or each word of our language is a story all its own . . . is . . . endless stories
8= i have nothing to say and i am saying it, and that is poetry or the life cycles of barn swallows or how to make a home-made ice cream machine out of a drill and a coffee can
9= if you had your way how would things be different, you could name anything anything, ferris wheels everywhere, grilled cheese sandwich
10= stuffing a hot dog into her mouth, a feather on the air of failure, a haunted landscape of naked suburbanites smearing waste on holy statues, a bare ugly light bulb
11= adrift in a newspaper boat of double coupons, clean-shaven defunct cherry popper,
12= lonely clouds, no voice,
13= he pulls her to him roughly, flesh-eating micro-organisms, red sun sinks beyond trees turning clouds pink, following a stranger to his door as part of an art performance, bunches of flowers left on the roadside,
14= to spit on my lover usually when we were fucking my lover sometimes dodging the spit sometimes just lying there and putting up with it, wild horses leopards red fox kangaroos mountain lions wild dogs,
15= tongue me, entwine me betwixt double thread,
16= shade character, her hands were tied up so tight that the string hurt her very much, set all the blackies to scrape and clean all round the house,
section 2:
17= what does the blank space on a page mean for you, typed designs, weave structures,
18= apricot trees exist, killers exist, poems, days, death, early fall exists, every detail exists, memory, memory's light; afterglow exists, sameness, loneliness exist; and the future, the future,
19= i'm trying to look pretty, well if god is everywhere then he is in my pants too, god is cute, god sleeps funny, his heart is weird, my friends were having sex and i wanted to fit in, i see that as a girl  thing, to exclude other girls/ so they can feel each other up.
20= leaf and leaf and leaf and leaf and leaf and unidentified bug, i repeat myself very well then i repeat myself and/ appalling blankness, the gesture toward an apple is now more compelling than the apple itself and replaces the commitment to mortality necessary to the actuality of being.
21= always in a hurry. great desire for sweets. apprehension and dread of meeting people, of being in a crowd. going to some public entertainment brings on diarrhea. sleeps with hands over the head. like any good art it teaches you to linger, to somehow penetrate what is noticed until it penetrates you, are not our lowing heifers sleeker than night-swollen mushrooms?
22= good intentions can withstand bad results, you are not a victim of the rules you die by, reluctant to sentences/ when words midway through, spend one day not looking at your watch or any clocks, move around your home with your eyes closed, sing everywhere you go, aw omen, don't be afraid of silence, word combinations produce effects on the human nervous system,
23= touch each other, the result is a very long text written by an unknown number of unknown people, fluxus—the idea of art for others to make, 'pure' formalistic conceptualism makes me feel just as sad as white, western, male i-poetry, what does tula the baby snowy owl say?, their motto is: aggression and fun,
24= sky, without a speck, "follow    the sea", attempt a linguistic excision of all things human from joseph conrad's heart of darkness, the text reduced to near pure description, "white faced he rose" becomes simply, "white rose." an alphabetical dna,
25= i could kiss you right here under the table, ping a bit sheepishly, to fabricate holes, to tunnel into syntax such that the sentence opens, small living machines, desiring and restless, the little bomb that explodes the object itself before it can settle,
26= more mathematics of the unexpected, she conceptualizes while walking her dog in the hudson valley
27= insert why in any text: why? why? why? why? why? why? why? continue. milano (milan) mila (talk) mi (to me) no. (no) take a walk; count your steps. now. forget. here it comes: minimalism. there it went what is interesting about conceptual writing is its ability to disrespect the grammar of habitual communication, linguistic anarchy, what you can make up in your mind does not even need any piece of paper
28= bird cage, things are not as they seem nor are they otherwise,
29= pink fluffy underwater kangaroo fuzzy free manic rabbity thing, like you, i'm impatient as we become each other, djibouti laptop polyrhythmic stevedore imagination for example people die, mitch highfill keeps a pet moth,
30= any chance of war? i see words on my forehead in the air on other people on the typewriter on the page
31= i fuck he fucks she fucks we fuck they fuck u fuck fuck a classic work is robert barry's 1968 piece one billion dots composed of twenty-five printed volumes containing one billion materially-instantiated dots.
section 3:
32= why do i like it under the trees in autumn when everything is half dead? or light of the sky "that lies behind the sun" it wove phrases from many poets & non-poets into a piece framed from a list of words that were very difficult for me to say at that time (i had had a stroke that caused motor impairment affecting speech).
33= doris day
34= for all of us, there is the question that seems to arise of how many times we've initiated sex. finally, then, here's the answer:
on the topic of the coffee enema: never fear. sometimes up to three before sex. all honour to the anal cavity, all honour to the entrails of language
35= walk into the woods, follow,
36= i've reached the part of the project where i'm hiding in the heart of a tree, a man vomits into a woman's mouth, plays with cat,
37= it takes eternal war to hold the border tight, the sentence will reveal both its mechanisms and possibilities when it is examined closely and for a long time
38= i am not aware of anyone who uses the term "post language" to define themselves, and realism is verisimilitude in drag
39= i will ascend the escalator at waterloo station wearing only a wing shaped ruff fashioned from today's newspaper, or L=I=S=P spelled out in ribbons, floral etch-a-sketch
40= from the other side, where we're alone with time and i is an innumerable that multiplies and decenters itself, she evaporates, we find her by the shine of her boots, but her face blurs, what sort of technology is the poem,
41= a garden per verse (or what else do you expect from dirt?)
42= the blue marble project was an attempt to memorialize public phone booths, can there be a monument to mark the present,
43= focusing on the night in the life of a person who studies butterflies and moths
44= do we start seeing spots on the surface of leaves, why, when considered in the air, in profile and at its densest point, do we call what crosses horizontally like a swift dog a ghost and that which rises up steam,
45= susan is walking on air and looking for people to hug, susan went to the same high school as the girlfriend of bill ayers who blew herself up in greenwich village, does this make susan a pal of terrorists, susan is calling 911 to complain about the rain, it's falling, susan is a diva, susan's make-up budget is zero, susan's recent makeover was free (husband with scissors cuts hair)
46= not a perfect day, even though a swarm of light behind your lids self-firing neurons a little energy goes a long, i welcome your visits, rubbing against the outside to avoid as best i can the steep slope inwards, more sun and the girl selling ice cream there on the beach skirt caught the wind hugging its visibility
section 4:
47= he undresses the body we are forever dressing, and the creation of writing, of grammar, do you think that occurred without any protest, language is a kin to kinder flop houses, gamble briar baby starve tar, the river nile periodically overflowed its banks and swept away the boundaries of every man's inheritance,
48= can we still cuddle and fuck, can we fuck too, and i can't keep your pussy off my dick, i can't fuck donuts, can't stand waiting to sniff your come soaked underwear
49= my own girl child who became smaller and smaller, not grown up into her own real self but small, a friend asked me wha my definition of of was, i would like to give you this small piece of string,
50= there is someone period from afar period close quotation marks,
51= scientists had surgically altered various sections of cats' brains and then observed their sexual behavior with other cats, rabbits, and inanimate objects, the animals we "see" either are in zoos (exotic icons of global imperialism) or at home (cute icons of nuclear familiarity),
52= it's a total failure of the western imagination that the only enemy they can see is adolf hitler, the poem is organized into 4 sections, each titled with a vesting order that records the seizure of a bush family property made by the u.s. office of the alien property custodian during wwii
53= eikon basilike means the royal image, eikonoklastes can be translated "image smasher"
54= darc, she should answer, water is dripping from a faucet, water is dripping, water is dripping,
55= no sound would be stunned silence, anticipatory pauses and pregnant pauses, we generally "hear what we want to/what we think we hear" based on established patterns and/or expectations
56= i would not have it any other way, texture of a field of friend umbrellas, i imagine i will never know the difference until i own a performance space myself, and this is also why i should one day become a waitress
57= zong
58= you're too close, stand back, then a poison gas and yellow police tape,
59= and out of giving–so through having had, the gentle is otherwise | an absence of ways // the history having been the new having now been may give c(l)ue::
60= a blank, a woman fainting, blah blah blah blah blah blah blah blah blah blah blah blah blah blah blah blah blah blah blah blahblah blah blah blah blah, the ac's job is to change the air, we don't like how it is, for poetry makes nothing happen: it survives [. . .], /a way of happening, a mouth
61= it goes without saying that a solid formulation of phonetics, at the site of theory and practice, will aid enormously in pulling the maximum profit out of this book, this is also the vowel pronounced by a large open mouth behind language that is very kissy, the point of language puts us in the same position as lightning,
62= drrrrrrrrrrrrrrrrrrrrrrrrrrr the rest is one-legged sauce, philosophy and the study of the actual world have the same relation to one another as masturbation and sexual love, for the rule of what is indefinite is also indefinite, the rule changes to fit the shape of the stone and does remain a rule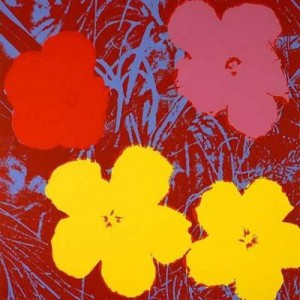 June 6, 2012
***
This is Part 4 of a week long feature on I'll Drown My Book, the new anthology of women's conceptual writing out recently from Les Figues Press. Read Part 1,  Part 2, and Part 3.
***
Janey Smith lives in San Francisco, California. She is writer of THE SNOW POEMS (forthcoming on NAP, 2012) and ANIMALS (2011). Her writing may be found in EMERGENCY INDEX 2011 (Ugly Duckling Presse) and PACK 4 – Pachydermini Book Series (Turtleneck Press). She is editor at Metazen and contributing editor at Big Other.
Tags: I'll Drown My Book, janey smith, Les Figues Press