a failed entertainment
1. Monday of next week (Oct 11) we'll be hosting a live web interview / reading with Grace Krilanovich, author of the truly fantastic The Orange Eats Creeps, here on the site at 9 PM Eastern (that's 6PM on the West Coast). Mark it! The novel was just selected for the National Book Foundation's 5 Under 35 Award.
2. Dzanc is running a 50% sale on many of their titles, too good a deal to pass up on if you've got some gaps in that collection you've been looking to fill.
3. This week The Faster Times is running a multipart epanel on intimacy and social networking involving myself, Stephen Elliott, & Christina Kingston, hosted by Jesus Angel Garcia. Part one is here, with part 2 following today, etc.
4. Those who were interested in the Wallace-inspired A Failed Entertainment exhibit I posted about at the beginning of this year should check out a new development in the series, with an open call for new exhibits for forthcoming exhibitions of the event.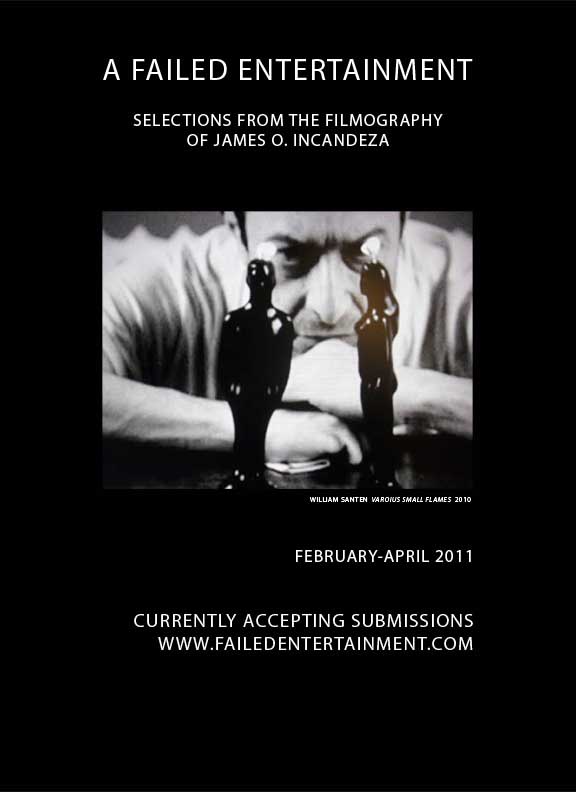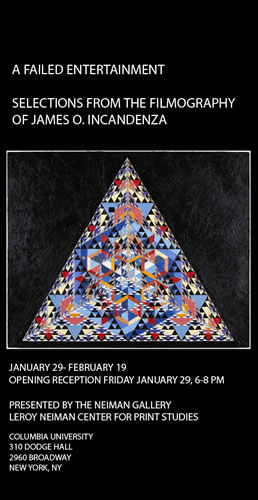 Guess I gotta start making plans again to go back to NY:
The Gallery at the LeRoy Neiman Center for Print Studies Presents:

A FAILED ENTERTAINMENT
Selections from the filmography of James O. Incandenza
Exhibition Dates: Jan 29 – Feb 19th
Opening Reception: Friday, Jan 29th, 6-8 pm
Film Screening to take place during opening reception.

Included as a footnote in Wallace's novel is the Complete filmography of James O. Incandenza, a detailed list of over 70 industrial, documentary, conceptual, advertorial, technical, parodic, dramatic non-commercial, and non-dramatic commercial works. The LeRoy Neiman Gallery has commissioned artists and filmmakers to re-create seminal works from Incandenza's filmography.