discounts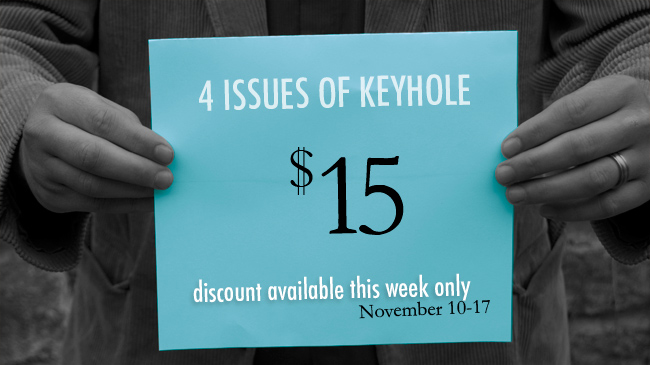 Two news items from Keyhole Magazine:
1) The editors are offering a special discount this week only (November 10-17). You pay them $15 and they sign you up for a yearlong subscription. That's four issues, if my math is correct. The subscription starts with Issue 6, so it looks like you'll have to free up another $12 to purchase the nice-looking Handwritten Issue, but that shouldn't be a problem, right?
2) And in week-old staff-related news, Molly Gaudry, of Willows Wept and Twelve Stories fame, has recently joined the Keyhole masthead as an editor (via Molly's blog). Handshakes all around.
(sorry if this was already posted before – i have a headache)