Fire!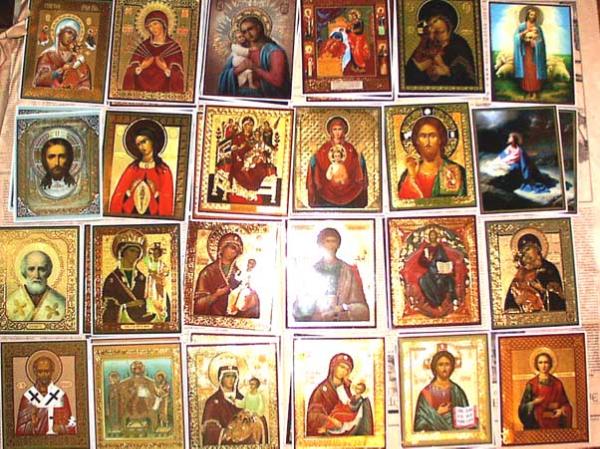 This morning, I heard a story on NPR about the wildfires in Russia.
Among the stories of the tragic loss of life and home was one about a woman in a small village who attempted to save her house from the flames by standing out front holding up a Russian Orthodox religious icon. One could react to this in a number of ways. This could be an opportunity to deride religious faith or a point in the "God is dead or never was" column. This could be seen as a cautionary tale about the right and wrong kind of fire extinguisher a person should have on hand in their home. Or this could be, for artists, a time to offer an apology.
To the extent that I might or might not be an "artist," and bearing in mind the fact that, even if I could be considered an "artist," the community of artists is likely never going to vote me in as their spokesman, I would still like to apologize to this Russian woman for the failure of the religious icon to stop the fire from consuming her house.
I realize that when holding up the icon against the fire, the woman was thinking of it as a lens through which to focus her religious faith, and hoped that through her faith her home would be spared. It was a religious icon being held up to beat back the fire, not, say, a de Kooning print or a copy of Joshua Cohen's new novel Witz*. But religious proxy or not, it was still a piece of art, and it still failed to save her house.
Frankly, artists should be thanking this woman. She has a—probably misplaced—faith in art**. A faith most artists certainly don't have***. She tried to hold back the destruction of her home with art and art failed her.
And when art fails, it is because the artist failed.
Go ahead and complain that the woman did not use art as directed. Try to find some clever loophole to absolve yourself of the guilt. Deep down, though, we know what we did. Or what we failed to do, anyway. Shame on us.
Russian lady: we're sorry****.
* Have you readers heard anything about this book? Anywhere?
** And—possibly misplaced—faith in God. But who am I to judge?
*** Cynical, cynical bunch.
**** And those of us who aren't should be.