gentlemen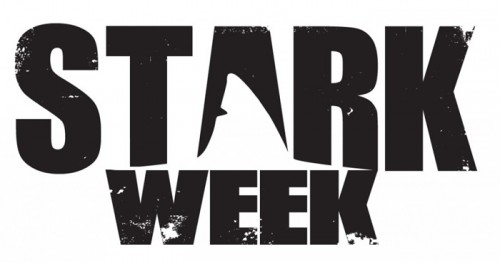 For Episode Six of STARKING IT'S STARKING EVERYBODY SPARKING week, poet and collagist and GQ cucumber Eric Amling answers some questions about working on the LA LA LA cover. Eric Amling is one of our favorite cover artists here at HTMLGIANT (or at least one of Mike's favorites), so we are very pleased to get a peek into his mustachioed brain!
1.) What was your experience working on the cover of LA LA LA?
Witnessing a sandwich of friendship and professionalism produce a satiating item.
2.) What was your process (how did you come up with the idea)?
When Sam and I first started talking about the LA LA LA poems we gravitated towards descriptions with a sensation of falling. So I went home and started some different approaches to the cover. A few days later Sam called to wake me in the middle of the night to tell me about his Galaga high score at a bar and that the game reminded him of the poems in the book. I recalled an image I recently cut from the cover of a Limousine and Chauffeur magazine circa early 80s. I thought it brought the digital aspect and feeling of motion with simplicity. Luckily, Sam agreed.
3.) Any stories/anecdotes?
I'm an adult male that occasionally moonlights in the act of collage.
4.) How did your cover relate to your reading the book (or the books content/poetry)?
I approached the LA LA LA book as a separate entity. I imagined finding an original limited edition in an upstate library of a dead city ex-patriot. An old looking book about the future. Assuming I read the book I think this is accurate.
5.) How did your work for this cover relate to your other work as an artist?
As an artist I'd have to say this cover was a departure for me, or rather, an exercise in restraint. I have a tendency to overthink my collages and my cover designs. And I enjoyed using one element of what later became part of a collage as the sole description of the book. I tend to admire most the artist that can show that restraint. To put it another way; it was different because it didn't have a bunch of colors and asses in it like my other work.
5.) What is your relationship with Sampson, what was it like to work with him? Tell us one story about him?
Sam and I are friends and neighbors. Our relationship began with our mutual interest in poetry and has been maintained through drinking and sports. His work and email ethics are sound but he can be unreliable with the phone at times.
I may have my time and events wrong but I remember bringing a dear friend of mine to a reading Sam was doing in Brooklyn. Someplace nicer. The Montauk Club, maybe. She is a person who had issues with poetry. Mainly, poets and poetry readings, understandably. I remember Sam particularly nailed it that night. She was moved, entertained and charmed by Sam's work. I was proud of Sam for that and it shows the reach his poetry can have. His passion for poetry is obvious but it takes more than that to affect people and he accomplishes that.
6.) Do you have any rough drafts, or covers you didn't use?  
I have three, maybe four, other drafts. If any diehard fans are really interested I can send them a file. [Editor's note: Eric Amling disappeared shortly after this interview was conducted, but we found him later at unrelated blimp party, where he was patiently explaining to the gentleman "piloting" the blimp that the cigar he was smoking was not, in fact, endangering the flight but was rather supplementing its propulsion. We approached him and enthused that STARK WEEK was only, in fact, for diehard fans, and could he please produce those files? Amling, a real matador's matador, happily obliged. The results are after the jump.]