How They Were Found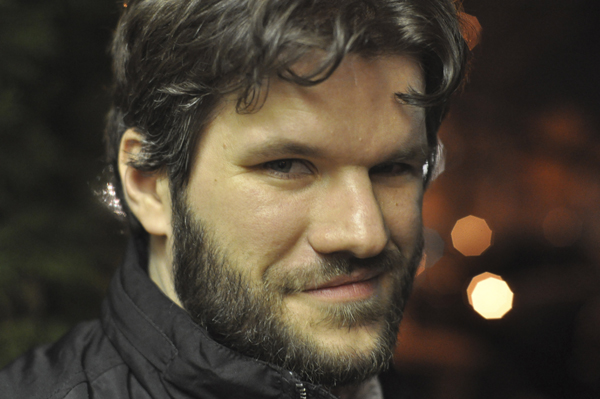 Last year saw the release of the first full length work by a much buzzed and discussed and well admired presence both online and in print, the seemingly inexhaustible Matt Bell. Between his countless writing projects, his editorship of The Collagist and role on the masthead at Dzanc Books, to relentlessly blogging and spreading the word all over the place not only about his own work, but scads of other, I don't think there's anybody who would argue Matt Bell isn't an enormous lodestone-type presence for the independent press world, and always on the prowl.
Over the past few months, Matt and I exchanged a bunch of emails, some days apart, some weeks, in the midst of all this, conversing about the book, How They Were Found, Matt's fortitude and unwavering ambition, process, sound, and many other things of the word.
BB: So, as a collection, How They Were Found represents a pretty wide arc of time and writing for you, yes? I remember "A Certain Number of Bedrooms, A Certain Number of Baths" from Caketrain several years ago being a story that was probably the first of yours I read and was like Yes, this man's mind: there is aura here. I think I'd actually read all of the stories except one perhaps in journals since then, and was really impressed in the reading of them as a whole object how they really seemed to comprise a sense of a whole, even over such a course.. I wonder how it feels now to you to see all that time represented in an object, and if the parts as parts became different to you once they were assembled into that body? Also, how did you go about figuring out what stories from that time should go into the book and what should be left out?
MB: The time span of How They Were Found is a weirdly elongated space, because while I wrote "A Certain Number of Bedrooms, A Certain Number of Baths" in 2006–looks like I did the first draft in March of that year–I didn't write any of the other stories in the book until 2008. The next earliest is "Hold on to Your Vacuum," written in January of that year, and then "Ten Scenes from a Movie Called Mercy," written a month or two later. Staring six months later, say August 2008, I wrote all of the rest of the stories that are in the book, meaning that ten of the thirteen were written between August 2009 and May 2010. So in one sense the book took me five years to write, and in another I wrote the bulk of the book in eight or nine months. The truth is probably that it was both, and that what I didn't realize was starting with "A Certain Number of Bedrooms" just took a couple years to play out. What I remember of writing that story is that it came out almost effortlessly, in a way almost nothing does now: I had a first draft in a single day, and while it took a while to polish it–I literally just stopped, in some ways, since I tweaked a few sentences between the galleys and the final of the book–but ninety or ninety-five percent of what's in the final version is in the first. It was something new for me, different than what I'd done before, and while I'd like to say that writing that story instantly helped me get to where I could write the rest of the stories in the book, it didn't. I didn't write anything else like it for a long time, didn't even know enough to recognize how different it was from what else I was doing.