I love Russian writers
…but then got ran over by a bus and died. No im totally kidding! but you really did get the flu and couldn't join me.
The talk was at Housing Works, and it included two other speakers: David Gordon and Michael Kunichika.Your expectations were unclear: talk about Russian writers who, though they left us long ago, remain potent presences for readers and writers today. From Dostoevsky and Tolstoy to Vasily Grossman and Sigizmund Krzhizhanovsky, we'll learn about obsession, madness, realism, fables, and more, in an event with all the drama and pathos (well, at least some of the drama and pathos) of the great Russian novels themselves.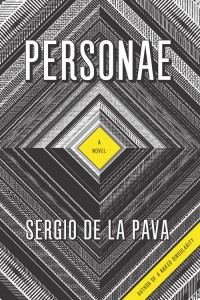 Here are all the texts I would have sent you, in chronological order and without clarifying who said what, because color-coordinating via SMS goes a step too far:
truth-seeking urgency intrinsic in russian lit
antithesis to beckett & writers who focused extensively on beauty of language
falling in love w/ english language, less plot driven urgency
dostoevsky similar to conrad in terms of truth-seeking urgency
multivocality of dostoevsky
there is no right, just different truths
dostoevsky threw the best literary parties (metaphorically speaking, as a creator)
proust s parties were too long, and maybe the guests were wearing better clothes
abstract psychological curiosity in motives, including abnormalities–>russian approach
going in depth for big questions, characters not being introverted
serialization of lengthy works, such as 'war & peace,' adds towards creating a broader debate. they become part of the broader debates occurring during their time
some compare the creation of microcosms of russian lit to 'the wire'
comparing to british office, where they look at the camera at moments of despair but the viewer cannot do anything to help // to embarrasing dostoevsky characters
nabokov disliked dostoevsky for his "bad writing"
dostoevsky had a v diff approach to writing from nabokov: almost got executed literally, then was told he had another five years
that is also why dostoevsky did not pursue inanimate writing, unlike tolstoy (?)
nabokov didn t like music!
neither did dostoevsky !! (probably diff reasons)
saul bellow s 'dean of december'–>similar urgency in truth-seeking (someone from the audience)
can reading a book be so vivid it appears like a different life?
if yes, it depends on willingness of writers to go to great lengths in creating characters who go too far, embarrass themselves/ are visceral
perhaps a key element that helps bring about the urgent truth-seeking: religion s role for the writers
religion, like their fiction, was trying to explain what goes on beyond the physical
nabokov s direct ancestor was dostoevsky s jailor. weird how he was not willing to cut him any slack, considering
dostoevsky was crowd-pleasing oriented bc he lived off writing
MONEY!!!
Possibly Ian Frazier's Travels in Siberia is meta, as in many times I felt I was trapped within its 544 pages, or book as Siberia (a land mass that is 1/12th of the earth and 77% of Russia [though it contains only 25% of the population of that country]), a slog, лонг травел, shall we say, though—like the author to his subject—I did return again and again (Frazier labels his emotions about the region as "dread Russia-love." The man takes 11 trips to Russia for this book!). I felt the attraction, and the dread. Let's put it this way: I never felt exiled, per say, to the steppes of seemingly blizzardly white pages. But I was often exhausted. I shall return to this exhaustion after I crack open this bottle of beer: TSSST. My thirst and fatigue is one result of Frazier's technique.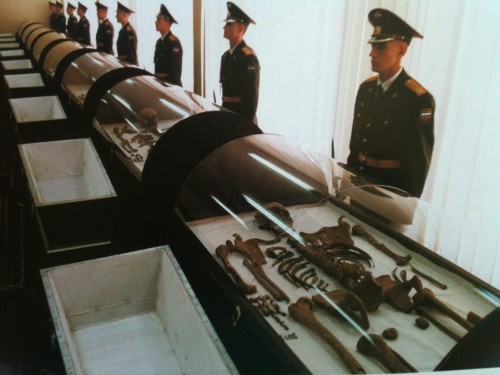 What beer? Great Lakes Brewing Company Dortmunder Gold. First thing, you can't go blar with any Great Lakes beer. They make glow beer. Period. The Dortmunder Gold has a cool name (sounds sort of like a type of Salvia divinorum or maybe an office award ceremony or possibly an over/under shotgun manufactured in Belgium), a cool pedigree (multiple time world beer champion gold medalist), and a cool alcohol content, at a reasonable 5.8%. It will make your head go whoosh-whoosh, clang.
Technique of Ian Frazier? Let me digress: I'm at this July 4 party and this older gentleman sets down his beer (Coors) and tells us a story about how one day in the 1940's, as a small kid, he strolled about his aunt's farm and entered a dark, dusty barn and there was a body hanging from a rope tied to the rafters. Dangling there, a dead man. And so, as a kid, with an odd kid brain, he leaped up and swung back-n-forth on the dead man's legs, like whippeeeeee! Like it was some game.