jean-luc godard
Here's a roundup of my favorite newish movies, with some thoughts on each one. If you appreciate and/or doubt my taste in motion pictures, here are my lists from 2009 & 2010 & 2011. And here are some overall notes:
Films marked with an * can be watched for free online; just click on the title.
Roughly half of the films are from 2012; the rest hail from 2008–11. As I argued in my posts "How Many Movies Are There?" and "How Many Movies Have You Seen?", no one can watch every new release when it comes out (especially when they've recently started a PhD program). I prefer to think of my lists 2009–present more as an ongoing project than as definitive statements on any given year. (I also feel free to revise my opinions over time.)
You may find relevant two older posts—"How Many Cinemas Are There?" & "Why Do You Need So Many Cinemas?"—where I decry the habit of so many film critics to consider only feature-length theatrically-released films when making these kinds of lists. (All other cinema somehow disappears at the end of the year! Which is particularly odd at the present moment, when broadband has been revitalizing the short movie form.)
If you want straight lists of the titles without any commentary, just skip to the end.
And now, without further to do, here are 30+ relatively-new movie-things that I saw and have thoughts on, starting with—
I. MY 10 FAVORITE NEWISH FILMS THAT I SAW THIS YEAR AND FEEL COMFORTABLE RECOMMENDING THAT OTHERS CHECK OUT

They shot her screen test in Paris, where I've never been, in the private room of the café Tout Va Bien, in the Latin Quarter, newly paved in tar, and still lewd that winter with debris from the blockades of stacked cobblestones—centuries old, pried right off the streets—and the stink of some secret catastrophe.
A disclaimer: Jeremy's a dear friend and former roommate of mine—but c'mon! That opening line is obviously great. & the whole book is simply fabulous. I was motivated to post this because I just recommended, for the dozenth time, no joke, that a fellow writing classmate read the book …
So what's going on in this opening line?
Reynard Seifert
—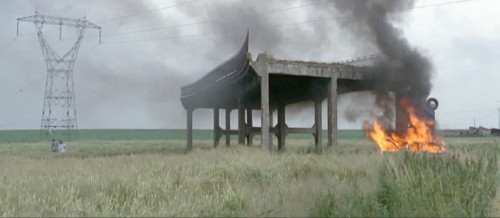 Jean-Luc Godard still cannot be reached
about this honorary academy award thing, his.
Slow-running hands rappelling sides of faces,
will he stick it? out. Will he tell them where to?