Jen Hofer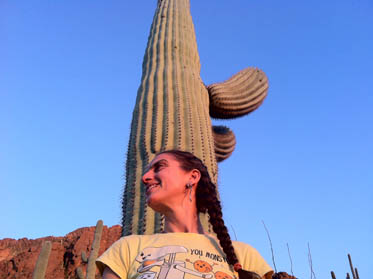 Jen Hofer gives us her summer reading list:
***
The War Before: The True Life Story of Becoming a Black Panther, Keeping the Faith in Prison and Fighting for Those Left Behind, Safiya Bukhari, ed. Laura Whitehorn (The Feminist Press, 2010)
WITH
Pantera negra. El arte revolucionario de Emory Douglas, ed. Sam Durant (Alias, 2012)
A phenomenal collection of Black Panther Party newspaper covers and BPP posters and graphics by Emory Douglas, all translated into Spanish along with essays by Bobby Seale, Sam Durant, Kathleen Cleaver, St. Clair Bourne and Colette Gaiter. The history of the Black Panther Party and its tremendous power to instigate autonomous structures of mutual aid and community solidarity, accompanied by the history of the state repression that sought to obliterate The Black Panthers and other groups like them is absolutely relevant to contemporary struggles around race, class, incarceration, immigration, access to resources, and government repression today. If you have any question about that, or about the complexities of working within radical movements, The War Before should help to reinforce the sense that questions will abound always.
Grace Period: Notebooks, 1998-2007, Aaron Kunin (Letter Machine Editions, 2013)
Here you will find at least two worlds, and then some. In an interview conducted by Tom Fleischmann in Seneca Review, Aaron Kunin said: "Is my interest in the gesture of withdrawal from the world compromised by the worldliness of the speaker positions in my writing? That is a real problem. The solution is dualism. Where in the world can I go that isn't in the world? I can't. To get out of the world, I need at least two worlds. That is the paradox of misanthropy: in rejecting society, you project another one."
Fair warning: Aaron Kunin's notes are totally addictive.