Joshua Cohen
Like a sermon described in the novel, the language in "Witz" is "scripted to sound," designed to capture the verbal distortions of East Coast speech. We hear of "Mortal Beach" and "Soygens General." But while the scale of the sentences comfortably exceeds the lung capacity of most readers (Cohen isn't afraid to unfurl a five-page sentence), the prose constantly highlights language's sonar qualities: "At lot's edge, last scattered lungs of leaves still hang from the boughs, breathe uneasy." Cohen's senten­ces are fluid, living things: "This lulling, ship's loll, . . . a remnant, a reminder of the darkness, . . . and, flying across that sky a fish lands on the deck, at the forecastle, the fallen castle."
Read the full review. And kudos, l'chaim, and cheers.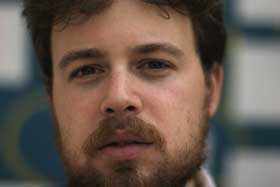 This month saw the release of Joshua Cohen's latest novel Witz, an 824 page monster of language from Dalkey Archive. The book focuses on the occasion of the plague-death of all the world's Jews, save one, Benjamin Israelien, who in his newfound cultural superstardom becomes an object of replication, then becomes the hunted. Beyond the plot, Witz is enormously powerful for its invention, its sound, its complex rhythms. Each paragraph and sentence alone is an orchestral thing, which in the larger context, and in the locomotion of the brutal, beautiful and often hilarious plot's rising, becomes easily one of the more courageous and stunning outfits in the last at least dozen years of publishing.
Last week or so I spent a few days emailing back and forth with Joshua about the book, his process and influences, faith, language, and the like.
It is seeyerbreath cold in New York. Also raining. My friend in Denver says they got 3 inches of snow the other day. Dear Mother Nature, WTF!?!?! etc.
Speaking of Mother Nature and WTF, I can't figure out why Crooks & Liars seems to be the only people to have reported this angle of the Deepwater Horizon oil spill–that the Gulf of Mexico is a major dumping ground for unexploded ordnance (UXOs)–ie bombs and stuff. BP WAS LITERALLY DRILLING IN THE MIDDLE OF A FUCKING MINE FIELD!
Anyway, enough of that. Over at something called Review Fix, Mickey Ehrlich extols the virtues of and provides some contexts for understanding Joshua Cohen's Witz.
Last November, Sarah Palin spoke to Barbara Walters about the expansion of settlements in Jerusalem: "That population of Israel is going to grow…I don't think the Obama administration has any right to tell Israel that the Jewish settlements cannot expand." Israel makes such strange bedfellows. We Jews in America find ourselves building alliances with politicians whose wish is to corral us into the Holy Land, so the Messiah can return, and we sinners may repent or die.
In other news, have you checked out Pop Serial, edited by our own star commenter Stephen Dierks? The magazine can be downloaded for free right here. It features Tao Lin,  Joshua "the aforementioned" Cohen, Zachary German, Kendra Grant Malone, I. Fontana, Miles Ross, Donald Futers, Paul Edward Cunningham, and a whole lot more besides. So go get it, yeah?
Speaking of MIDNIGHT, here's a little culture for nothing extra- What secret ministry do YOU perform?
GIANT alum Drew Toal thoroughly enjoys Joshua Cohen's Witz, and says so in Time Out New York. Also, look for some concise praise of Witz in the Briefly Noted section of this week's New Yorker (5/10/10 issue). I think things are looking good for my man, and I believe that this is only the beginning. Stay tuned. And, duh, get yours.
Yesterday Dennis Cooper honored a request for a re-print of an old blog post of his from '06– "Writer vs. Artist #2, Comte de Lautremont, Salvador Dali." Also in Coop-news, DC's blog turns five years old on 5/15. Happy birthday to one of my bar-none favorite places on the whole internet!
Peter Orner posts his introduction to Underground America: Narratives of Undocumented Lives (McSweeney's, 2008) at The Rumpus.
CBS censored/retracted/denied/something'd their story about the use of military spy planes in the capture of failed Times Square bomber Faisal Shahzad, but The Nation's Jeremy Scahill is on it.
And last but not least, here's Florida state senator Mike Bennett looking at pornography on his laptop on the floor of the senate while a debate about an anti-abortion bill which he favors is going on. Way to go, you hypocrite woman-hating fuck. Full story at Jezebel, but the video speaks for itself–and for the senator.
httpv://www.youtube.com/watch?v=8p_1E5d5bfE&
And hey, once you're over at Jezebel, you might as well start "Rethinking Virginity–And Examining Our Assumptions About Sex." It may also interest you to know that "American Apparel Lies about its 'Real People' Models." And if you're still not done, there's "Miley Cyrus's New Video: An Analysis." I bet you're done now, huh?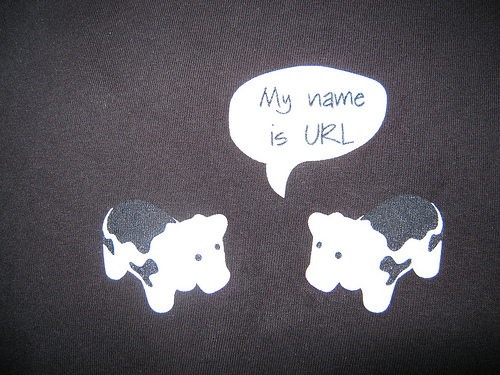 Josh Cohen double shot! If this doesn't get you out of bed, it'll put you back in. JC considers The Sabbath, among other Jewish contributions to the science of keeping Time.
Shmita

The Torah ordains every seventh year a Sabbatical Year, as it says in Leviticus 25: "Six years thou shalt sow thy field, and six years thou shalt prune thy vineyard, and gather in the fruit thereof; But in the seventh year shall be a sabbath of rest unto the land, a sabbath for the Lord: thou shalt neither sow thy field, nor prune thy vineyard." This septennial respite is known as shmita, Hebrew for  "release" or "freeing." After seven of these seven-year cycles, Leviticus declares a Jubilee, a special fallowing during which all debts are forgiven and all slaves must be manumitted—two tenets not currently observed in the State of Israel, though the  agricultural component of the shmita year still is.
And "Thirty Six Shades of Prussian Blue," which I think was previously mentioned in the Triple Canopy post the other day.
At the Bombsite, Susie DeFord interviews (new to me) poet Damian Rogers.
At Moistworks, noted fictionist and writer-on-music Ben Greenman remembers Alex Chilton of Big Star. This is a short, affecting piece that is worth reading. Also, there are some mp3s to download there.
I remembered beginning to date the woman I'd later marry, playing lots of Chilton's music for her, and trying to figure out his secret: the way his try-anything-once aesthetic was both forthright and evasive, how he could combine an anarchic sense of humor and an unironic ability to convey pain, his addiction to the brilliant throwaway, his graceless grace. He drew lines back to Slim Harpo and Ronny and the Daytonas and Danny Pearson, so many it seemed he'd get trapped in the tangle. He escaped, again and again–but escaped to what?
And finally, I had always heard that SxSW was some sort of music festival, but apparently it is some sort of international conference for the dork industry. perennial home-girl Rachel Fershleiser and her partner-in-brevity Larry Smith present a flickr album of the nerdiest tee shirts at SxSW, which for some reason is also being referred to in some place as SxSWi. No idea what that's about but please, don't anyone tell me, as I'm finding the ignorance very soothing. The picture up top is drawn from their album, as is this one here, which happens to be my favorite of the lot, and on which note I leave you.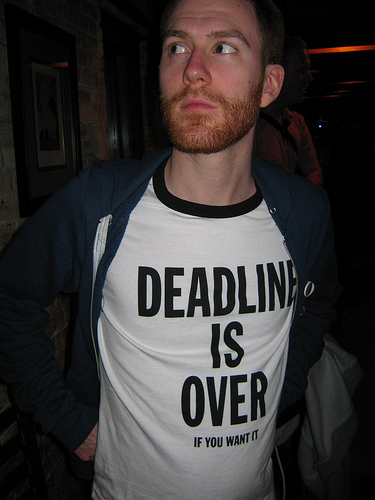 Justin Taylor
—
I posted about this yesterday, but I'm not sure it registered in the collective whatever, so here's another snatch from  Joshua Cohen on Seymour Krim at the Forward.:
A literary critic is somebody who lives in a brownstone or penthouse, wears a suit, and is affiliated with either an academic institution or wealthy relatives; a bookreviewer, however, lives in a shabbier apartment, wears shabbier clothes, and drinks and smokes cheaper drinks and cheaper smokables. William Hazlitt and Matthew Arnold were literary critics, and 10,000 summer intern humanities undergraduates become book reviewers when the publications they slave for run short and need a quickie 500 words (those publications that still run book reviews).
//
Also (via Casey McKinney's facebook page) here's this-
httpv://www.youtube.com/watch?v=-bse7gZrvV8
Justin Taylor
—
"The Beaten Canoneer": Joshua Cohen on Seymour Krim at the Forward.
Seymour Krim was a book reviewer who wanted to be a literary critic, and then he was a critic who wanted to be "an essayist," but instead of either, he became a beautifully wretched, snappy hack. He was the Kerouac of Jewish New York journalism, whose takes on literature and its strange gossip column practice — "the literary life" — would become founding documents for 1960s New Journalism; especially for the journalism of Krim's nemesis, Norman Mailer.
And (via Rumpus) Violet Blue leaves the SFChronicle because of content-distortion and de-linking in their digital archives. Her full statement is up on her website (article is SFW but the ads running down both sides of the page are decidedly not).
Bridge & Tunnel (& Tunnel & Bridge)
by Joshua Cohen
66 pages. Tape-bound
$5.00 (Just released — order here!!!)
A man performs the role of the Sun in a bit of modern choregraphy, and a young ballerina ruins a dinner party with one violent sneeze. A painter paints paintings of walls and hires a painter to paint onto a wall. Some lifestories get rejected. Some stalkers get stalked. Here, for you: twelve stories, to be read as they were written—on the bridge, in the tunnel, in the bus, on the train.
Here's an excerpt:
from Bridge & Tunnel (& Tunnel & Bridge)
"WHEN WE STOPPED SAYING WE WERE GOING TO MOVE OUT OF THE CITY"

When we stopped saying we were going to move out of the city, we had:

nothing to talk about at parties, nothing to talk about on the train, nothing to talk about to my aunt, nothing to talk about to her parents, nothing to talk about over pizza, nothing to talk about over good but insufferable sushi, nothing to talk about on the corner of Canal Street & Centre, nothing to talk about at jury duty, nothing to talk about in the bathroom at the theater before a movie began. When the bun place closed. The midnight movie theater in Midtown. When there was nothing to do in Midtown. No point to go. When the deli that pastramitized its own meats shut down, too. I really liked that bun place. When we stopped saying we were going to move out of the city, we became more bearable (we had to be). But, speaking just for me, more depressed.
Blake Butler
—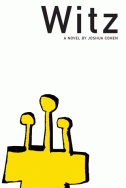 I read the first 60 pages of Joshua Cohen's 800 page forthcoming Witz last night on my sofa. Holy fuck. Put your pants on. Mark your calendars. More on this later, but I just had to…