left hand reading series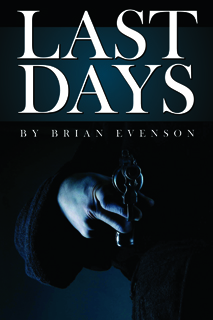 I feel too tired to be mean on Mean Monday.
Will someone be mean? Be mean to me if you want, anything.
Here's something not mean: the website for PENNSOUND (center for programs in contemporary writing), contains an archive dedicated to the Left Hand Reading Series, which goes back as far as 1998. The archive contains mp3 clips of several great people reading such as Brian Evenson, Lisa Jarnot, Jeffrey Deshell, Rikki Ducornet, and tons of others.
In particular I was excited to find Evenson's reading of one of my favorite stories of all time:
The Intricacies of Post-Shooting Etiquette, which you can also read online in text form here.
In other Evenson news, his new book LAST DAYS is coming very soon, and is surely a thing to be salivated over. It includes the ultra-rare chapbook THE BROTHERHOOD OF MUTILATION, which I often take off of my bookshelf in the night to scratch my face with.