literary death match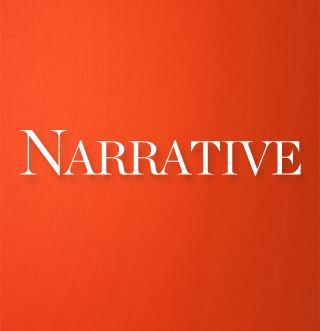 Narrative (September 21, 1995 – October 29, 2010) Longtime literary magazine Narrative, a nonprofit profit organization dedicated to storytelling in the digital age, finally succumbed to a rare enormous cyst, having suffering from Being So Full of Itself. Narrative will be remembered not only for its contemporary "lit lite," but for their colorful array of contests, to which slush-pile fated folk tirelessly submit; and most of all, they are remembered for the awesome mug (w/ logo) provided to "Patrons" upon a $5,000 – $9,999 donation. Their "Backstage VIP access" allowed donors to read unpublished work, but (to mitigate such sadism) only by accomplished writers. Contributors were either attractive, or were friendly with professional photographers, pointing to a glossy cosmetic tragedy of sorts. Please join us as we celebrate their passing this Sunday at 11am at the Alpha Smegma Pi House. If you would like to submit an elegy, please include a submission fee of $15 at the door. All manuscripts should be in 12 pt. type, double spaced with one-inch margins, sequentially numbered pages, and contain exactly four metaphors, three similes, two foreigners, and one tear drop stain. If applicable, an editor will condescend with you.

—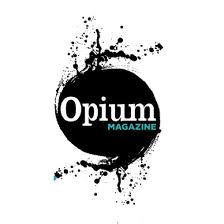 Opium (October 19, 2000 – October 29, 2010) Opium Magazine died of exhaustion during its most recent Literary Death Match tour, on whose behalf editor and MC Todd Zuniga (clearly with independent financial means) perennially traverses the world betwixt London; New York; Beijing; San Francisco; Oxford; Edinburgh; Boston; Los Angeles; Toronto; and inexplicably, Kansas City. Zuniga's enthusiasm for life (and frequent flier miles) was not just conventionally conveyed with the exclamation points adorning almost all of his descriptions of said events, but more notably, with hair gel purposefully rendering his look "chronically just woken." Remembered as the first online literary journal to publish more event announcements than actual fiction, Opium is survived by approximately two thousand participants and audience members who must now find something else to do tonight. Of the occasional story that was published, they provided their trademark "estimated reading time," assurances for their fickle readership that not too much time would be wasted. Opium is heroin's main constituent, which may explain how publishing there can collapse a vain. Condolences may be offered at your nearest International Airport, Concourse B (Gate B7), where Zuniga's apparition, on layover, will be briefly seen sitting by an outlet recharging his iPhone and hair.